Top 2014 summer trends – Part 2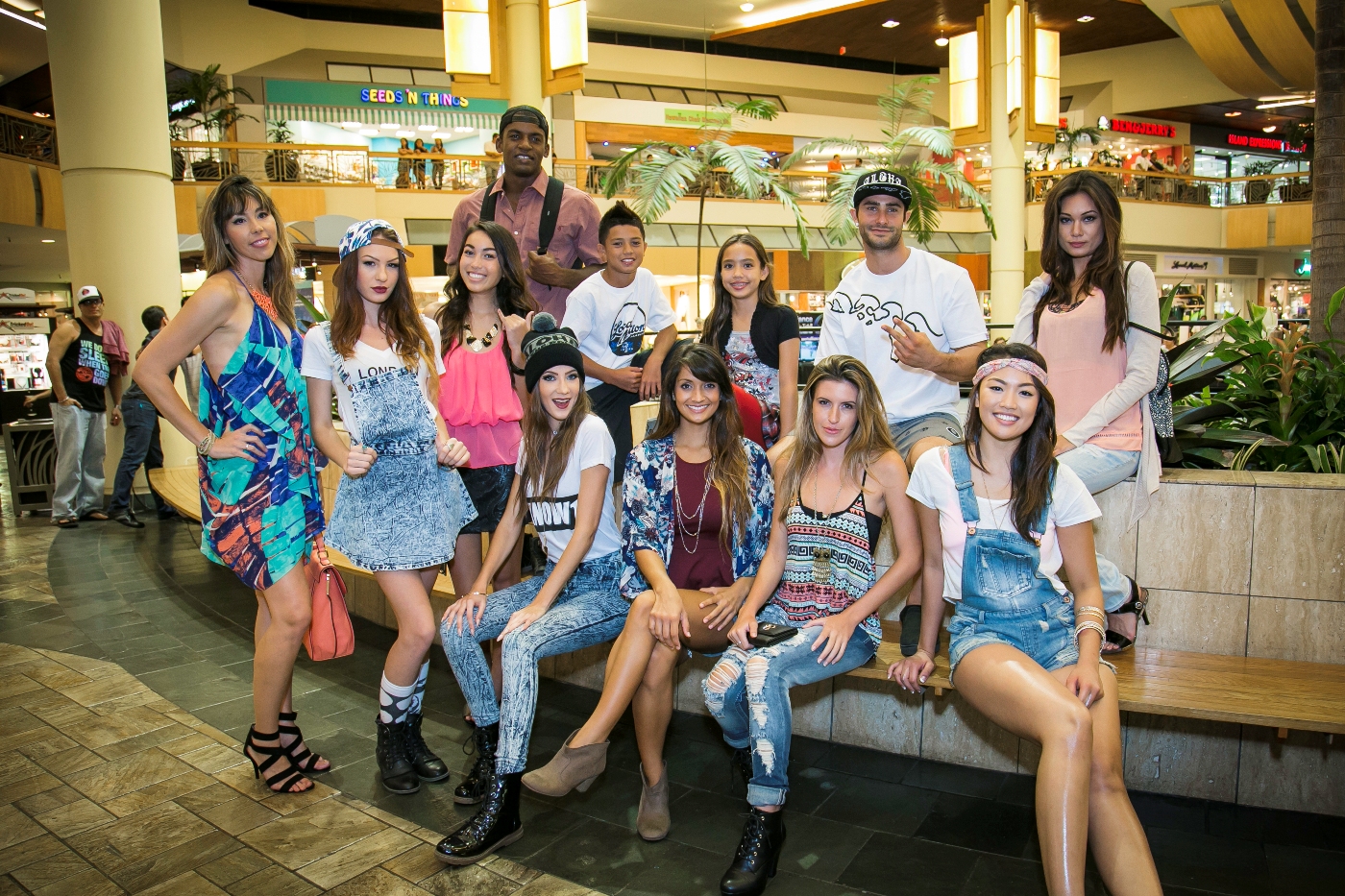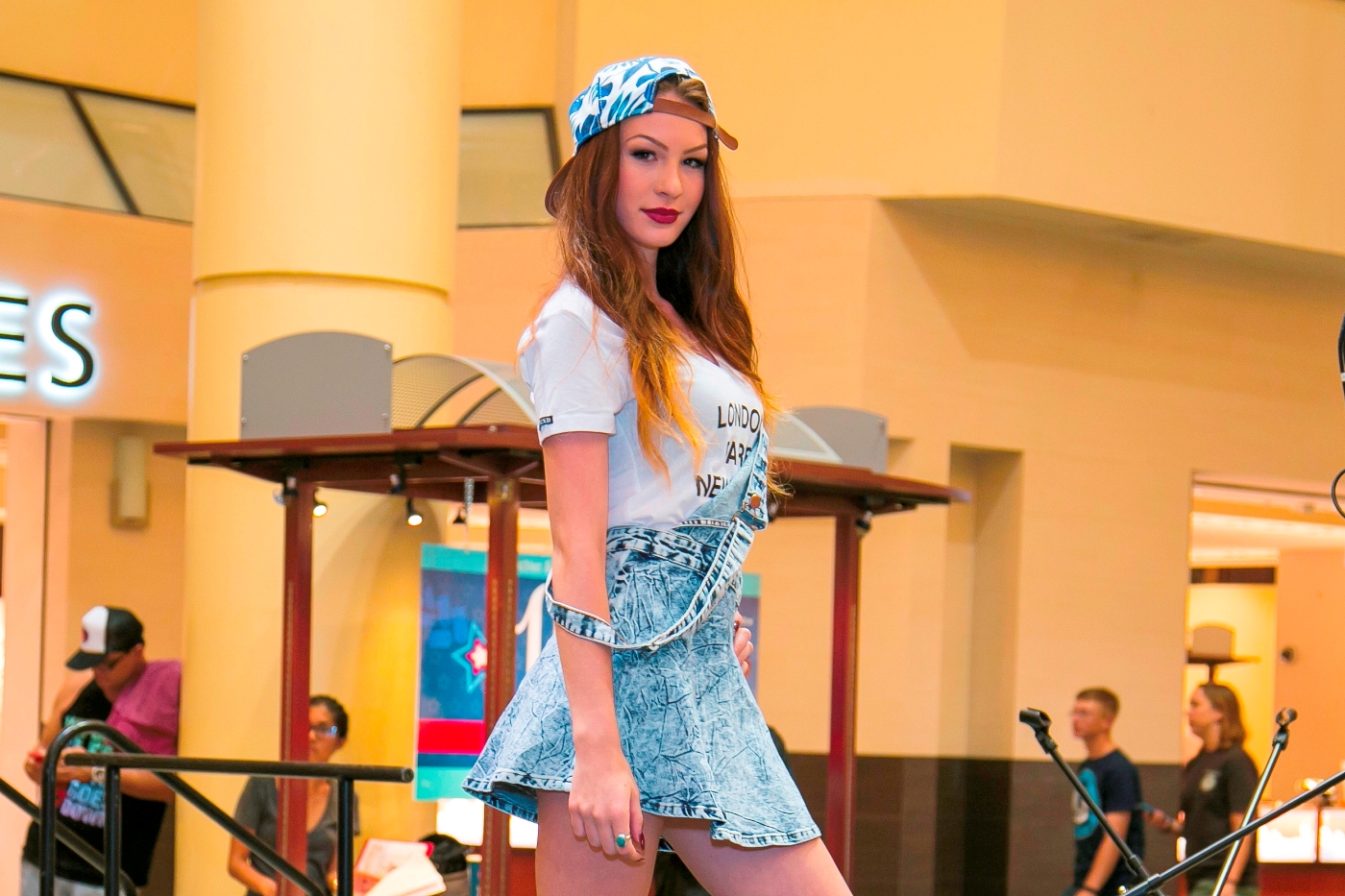 Acid wash, stone wash, high-waisted jeans, distressed cut-offs and overalls — denim is back in a big way. While denim jackets are ultra versatile and here to stay, there are a few jeans interpretations that are surprisingly hip.
Case and point, the dreaded high-waisted "mom jeans":
Jessica Simpson was chastised for donning a pair during a concert in 2009, but perhaps the singer/designer was just ahead of the trend. She was also a decade ahead of the Daisy Dukes cut-offs trend that is huge right now.
Acid denim and stone-wash jeans, I'm literally eating my words: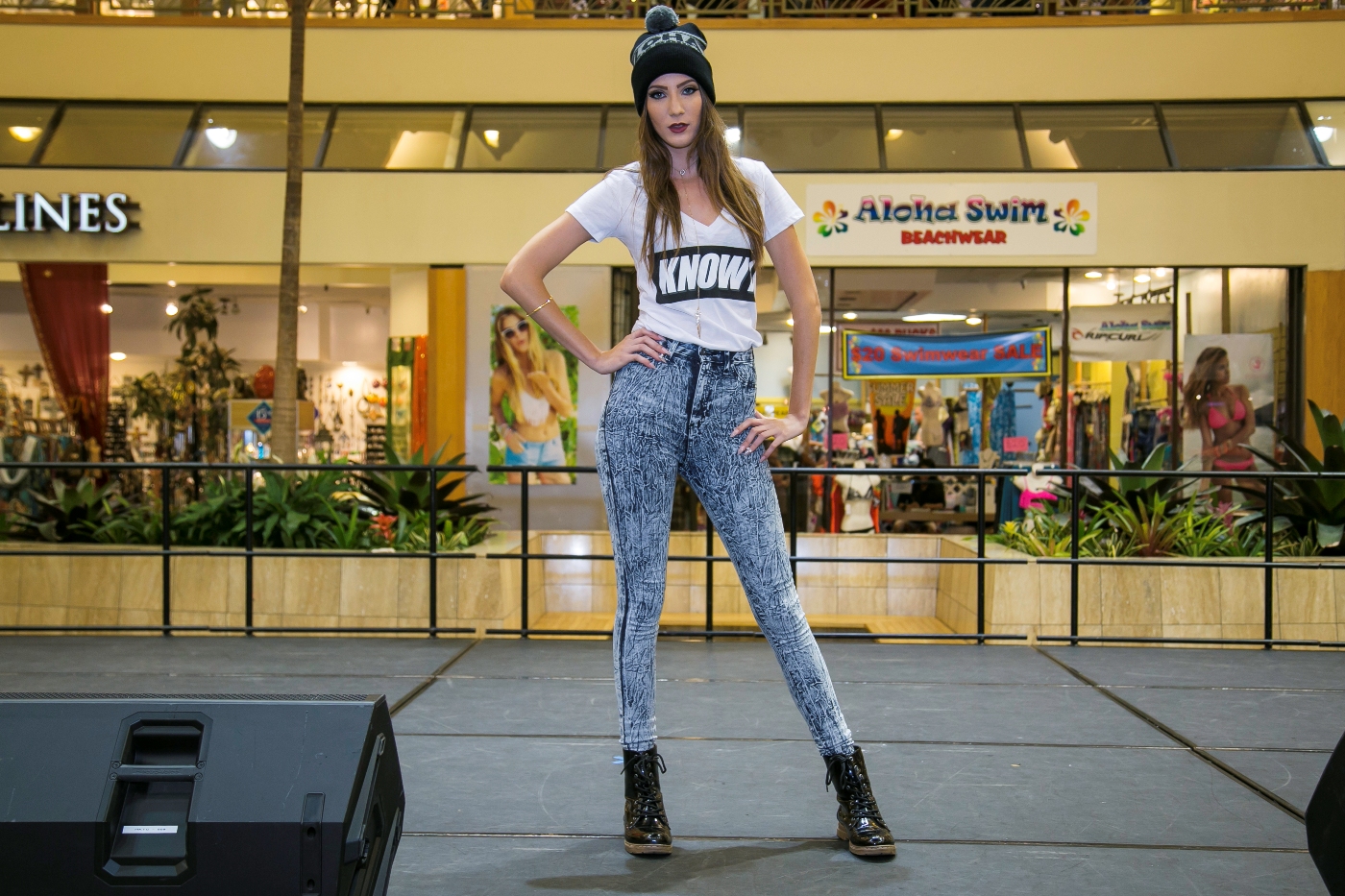 I never thought the two would make such a huge comeback. But respectable brands like Rag & Bone, Diesel, J Brand, Oliver Spencer and Acne Jeans have taken the 1980s new-wave acid wash and the 1990s grunge-rock versions and updated the silhouette and fit. Some designers have added ink stains, paint splatters, batik effects and abstract art to turn up the edge.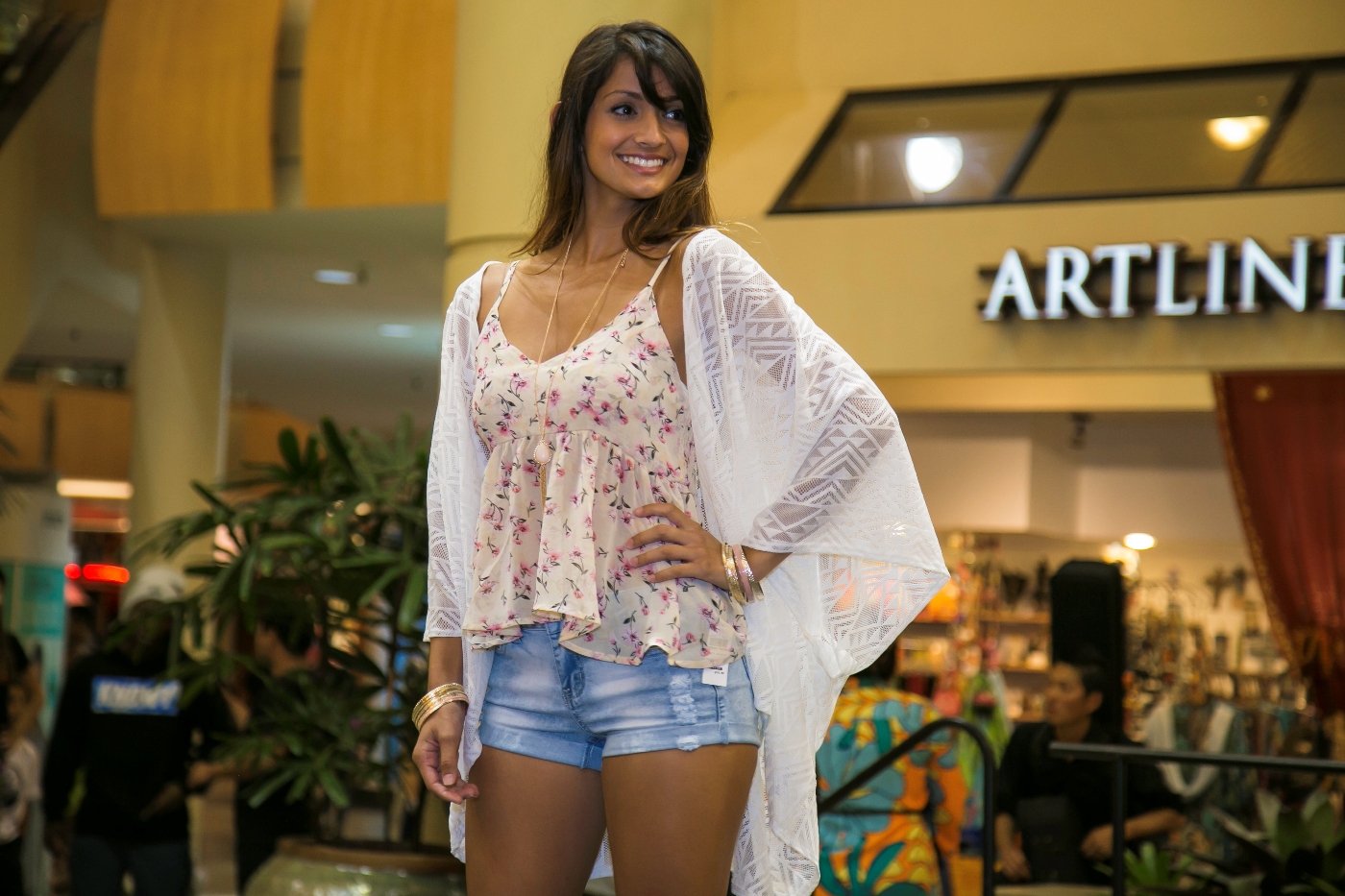 Short shorts are everywhere:
This is definitely not a good look on everyone. But if you do dare to go there, pair the shorts with a flowing top for a sweet boho look as seen on model Keala, or tucked in for a more preppy vibe.
Shorteralls, you guessed it,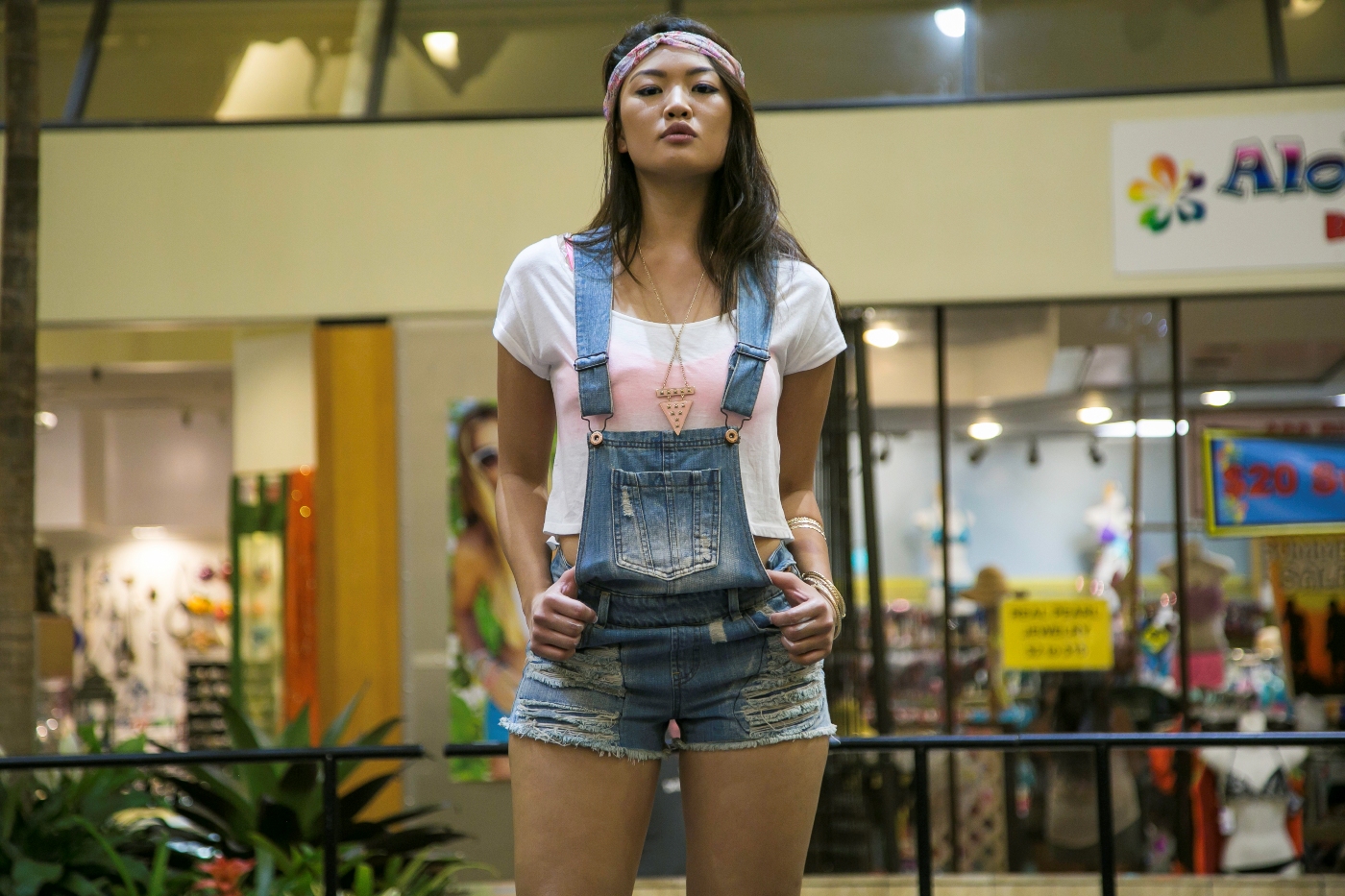 overall shorts and skirts:
Alexander Wang's spring 2014 collection seemed to legitimize overalls, and now they are everywhere. But don't expect to see the frumpy, heavy denim versions of decades past. The looks are lighter, closer to the body, from minimalist long designs to flirty short looks.
We were at the Discover Windward event this past Saturday and checked out the denim and summer looks on the runway:
-Photos by Travis Okimoto