Tonight: Poke fest at Roy's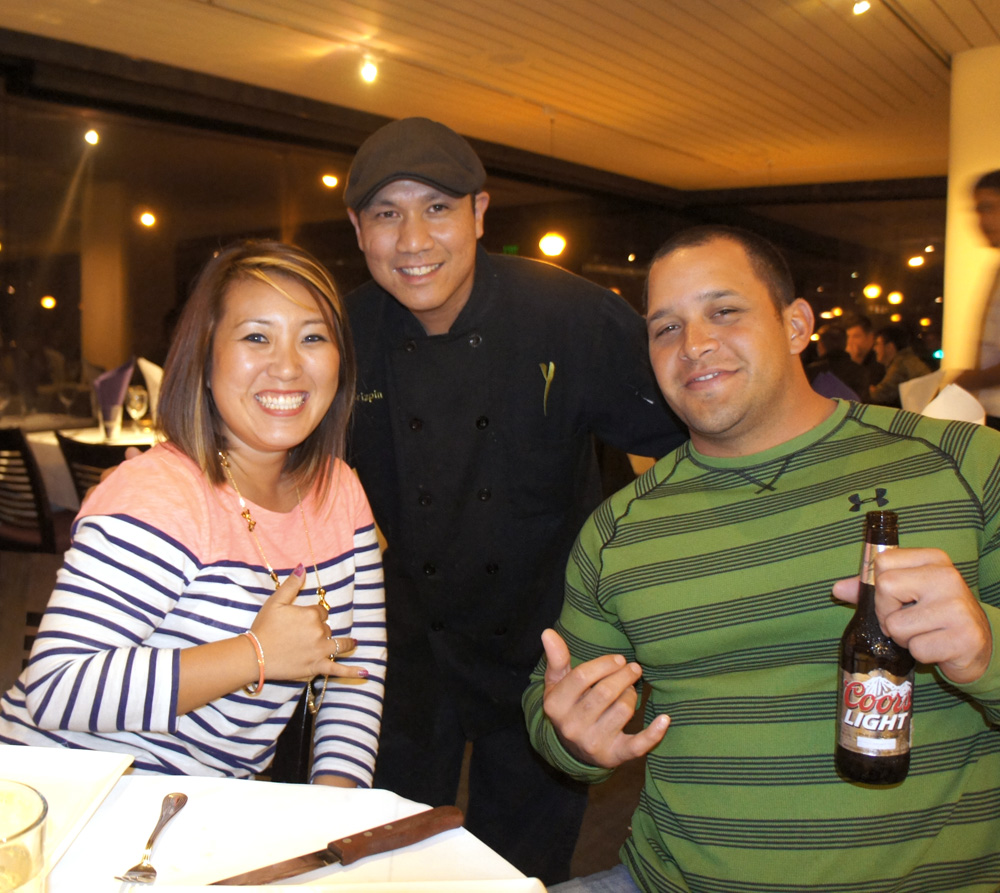 If you were suddenly left with a large amount of ahi, what would you do? If you're executive sous chef Krizpin Oades at Roy's in Hawaii Kai, you have a little poke festival in the restaurant. (Of course.)
Oades has been with Roy's Restaurants for more than a decade, starting with the chain's La Jolla location for six years before transferring to the Anaheim spot in 2008. He's been in Hawaii for the last couple of years, a mainstay at the original Roy's.
Ed Morita, Laurie Oue and I got the bat signal from our twitter friend Aya Nishihara yesterday because Oades had an ahi overload and a strike of creative genius, and decided to have a two-day poke festival in the restaurant to add to the regular menu. He's featuring six pokes — one traditional, five contemporary — at $17 each. If you want to try these, they're at Roy's Hawaii Kai tonight only … until Oades gets his next creative wind. We were lucky to be Oades' guests, but people watching our instagram stream seemed crazy for poke, so we thought we'd better share the details!
Roy's Poke Fest
Picture 1 of 7
"Prima" poke with olives, capers, Feta cheese, sesame and a taste of Caesar.
Melissa: This was probably my favorite, since it was creative and the Feta was so unexpectedly good with poke. It was a very un-poke, poke. It was nice on toast, but I'm not sure it even needed that.
Ed: This was also my favorite. I really enjoyed the different levels of saltiness provided by the briney olives and capers and creamy feta cheese. it was very different from the usual soy flavor.
Photo by Ed Morita
Roy's
6600 Kalanianaole Hwy
808-396-7697