To do: #Hishoots Hangout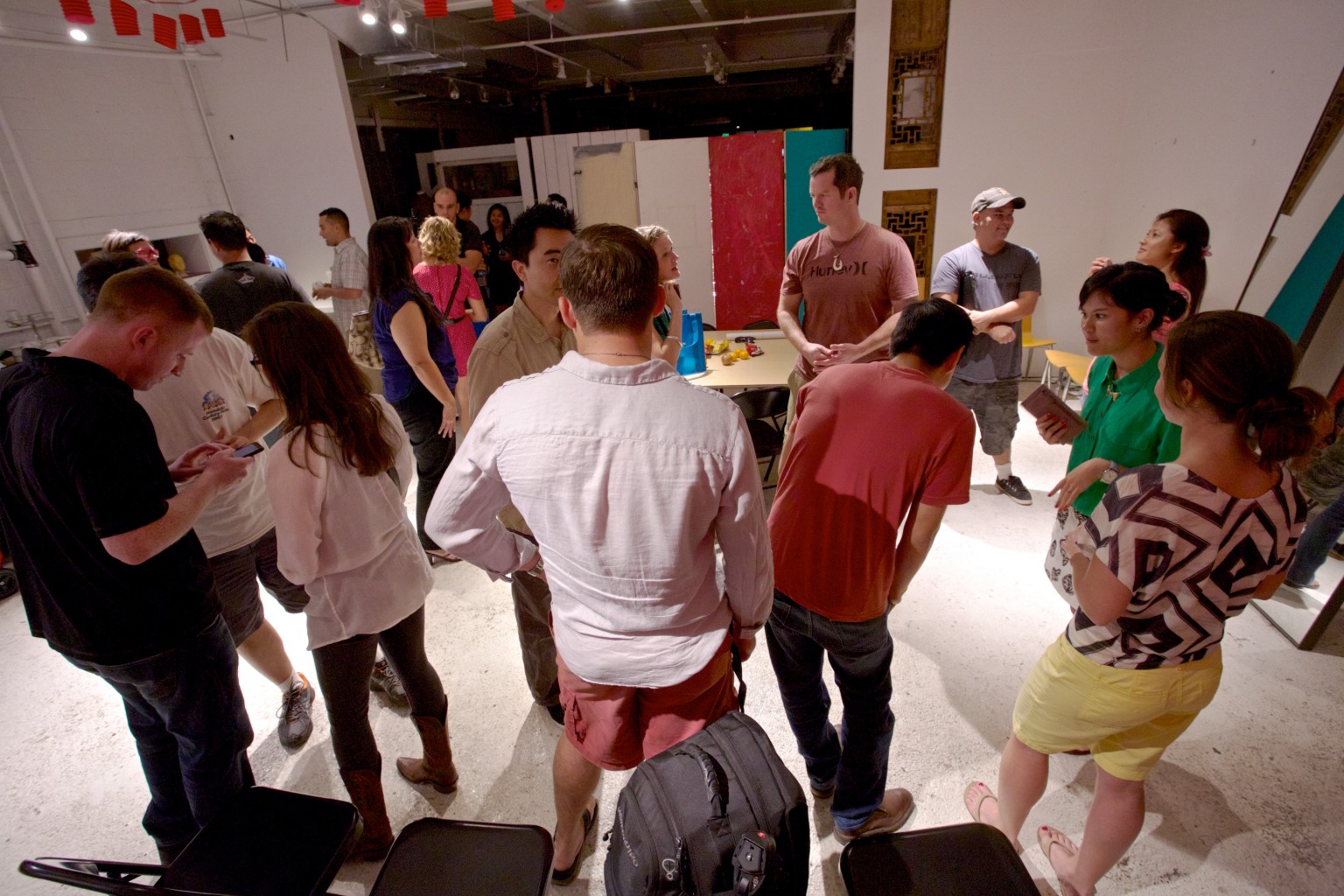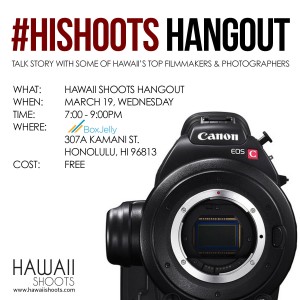 Yesterday, Brad Watanabe, the talent behind Hawaii Shoots and the video production company, Berad Studio, contacted me to tell me about tonight's #hishoots hangout, a free gathering taking place from 7-9 p.m. at Box Jelly (307A Kamani St.). I had heard about Brad's photography-focused events, and always thought it was cool that someone was organizing networking opportunities like this.
Although I won't be able to attend tonight's event, I wanted to learn more about #hishoots and share the info with others, with the hopes that photographers, videographers, filmmakers or even those hoping to jumpstart a creative project can make valuable industry connections.
Here's my conversation with Brad:
Can you give an overview of #hishoots hangout? Who usually attends events like this, and what kinds of conversations take place?
Hawaii Shoots Hangouts are social/networking meetups intended to get industry professionals, rookies and students into a room to dialogue about what's going on in the local production scene. We have everyone from ad agency producers and directors to independent filmmakers, still photographers, actors and film students who regularly attend our meetups. We are also rolling out training workshops where we'll discuss techniques and best practices for video production and post production in Hawaii.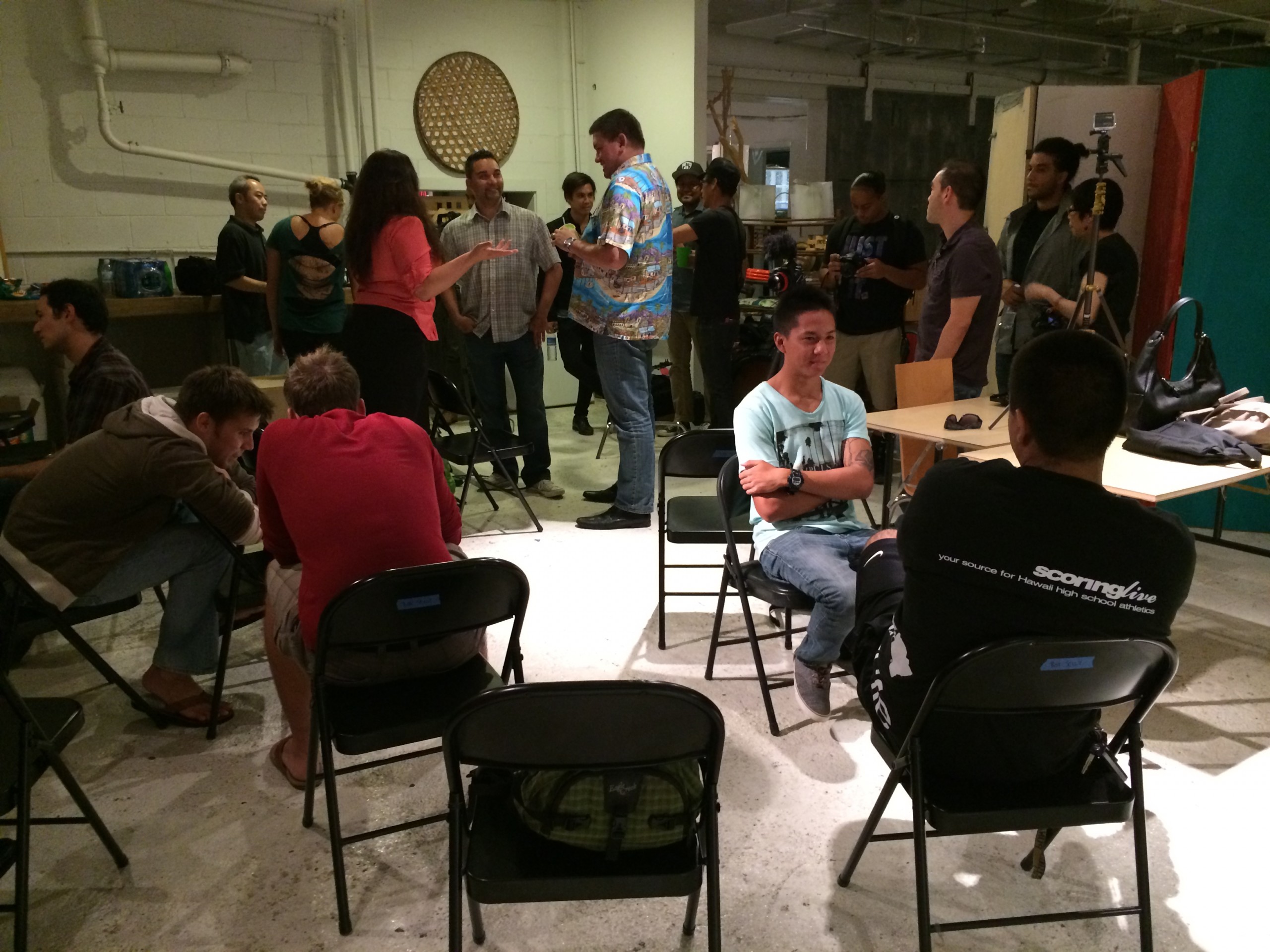 Is the event geared toward professional photographers/filmmakers, or is it also open to people who may just want to learn more about photography and filmmaking?
The purpose of hangout events is simply to allow people to network, share experiences and exchange information. Also we typically provide some gear for users to test out and play with. The events are geared toward both the professional and the newbie and people of all experience levels are encouraged to check it out.
When you created Hawaii Shoots, what kind of network were you aiming to build? Why do you think it's important for
photographers/filmmakers to connect with each other?
Honestly, I wasn't intending to build a network at all when I started writing hawaiishoots.com. It was merely a repository for my thoughts and experiences while working in the video industry in Hawaii. It was actually the encouragement of some friends that prompted me to expand Hawaii Shoots to a community building effort. The primary purpose of the community is to grow, strengthen and unite the local production industry.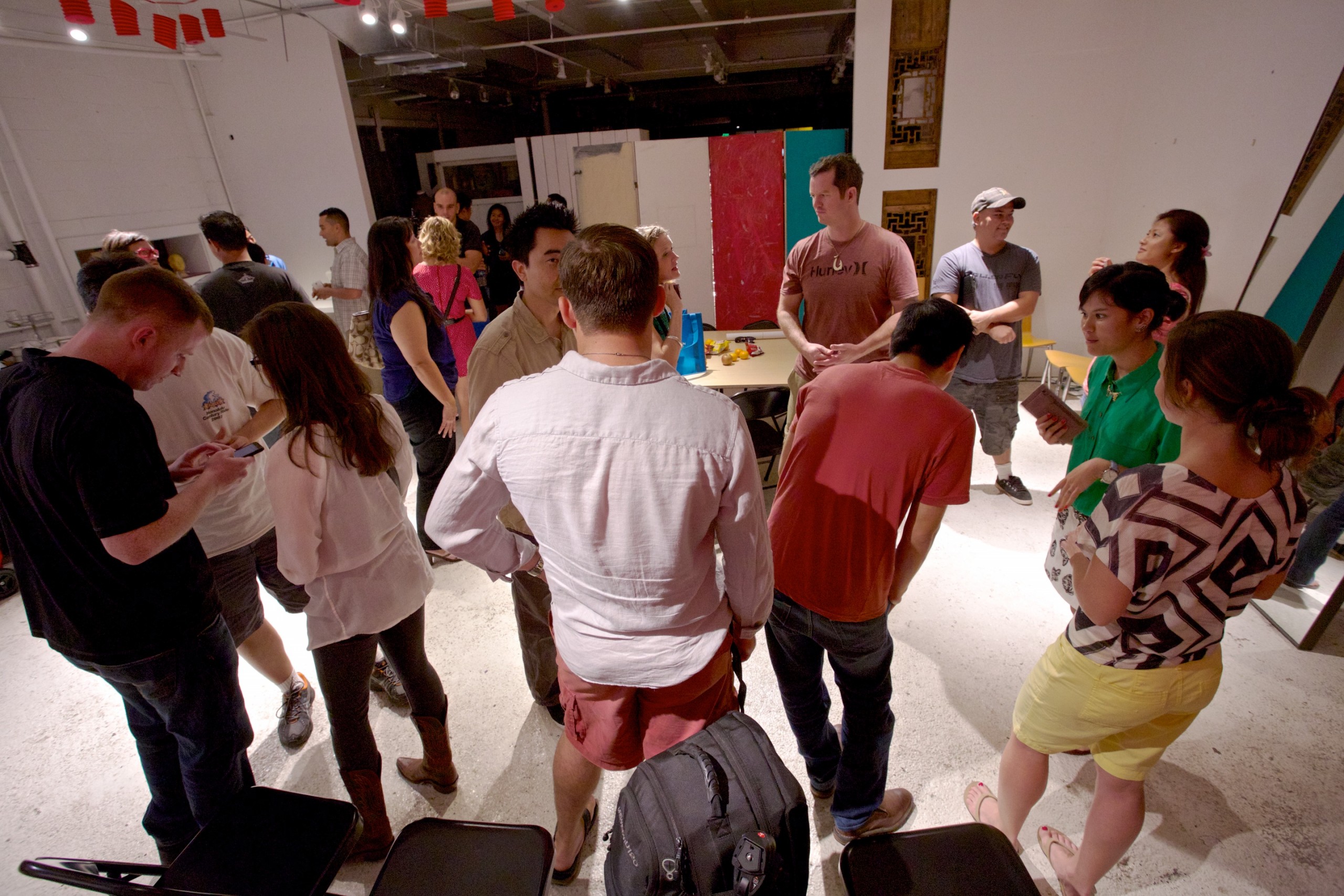 I started my career in L.A., so I didn't have many local industry contacts when I moved home to Hawaii, which made it difficult to find help when I needed to recruit a crew for projects. The more difficulty I had with finding crew members, the more it reaffirmed that Hawaii production professionals needed a new way to connect and collaborate so I decided to experiment with Hawaii Shoots Meetups.
I think collaboration and communication are essential in our industry. There are a ton of talented, young artists with a lot of creativity, passion and drive who could create amazing work if paired with a team of experienced industry professionals. I'm hoping Hawaii Shoots can provide that bridge for them to connect.