This week's cupcakes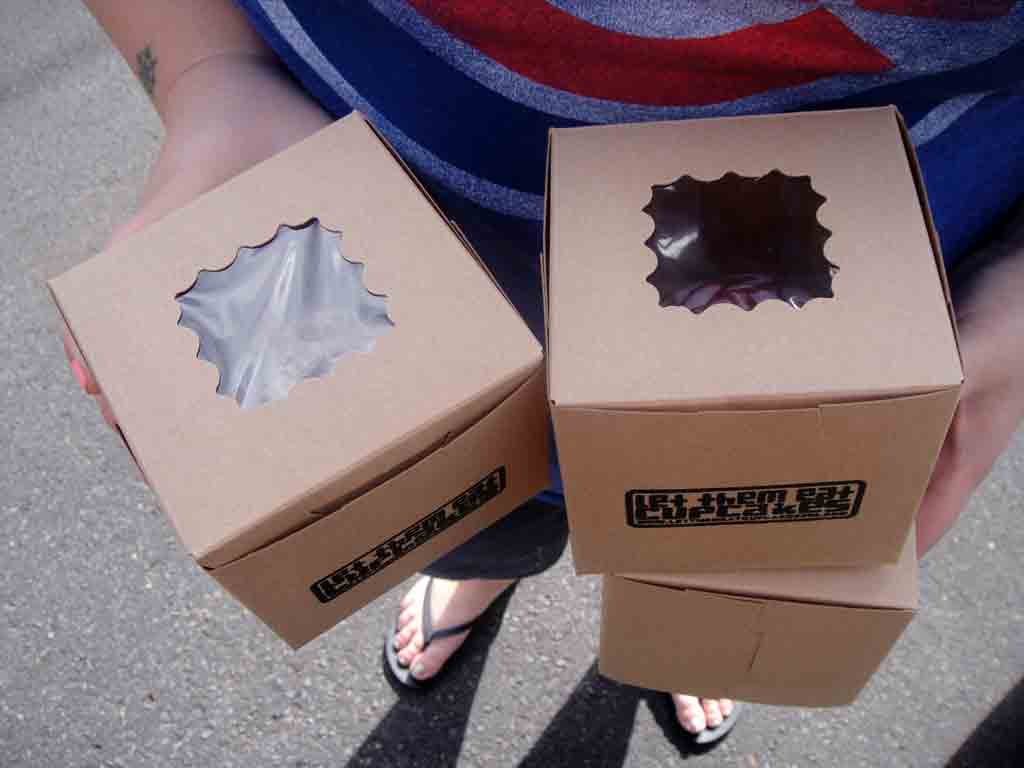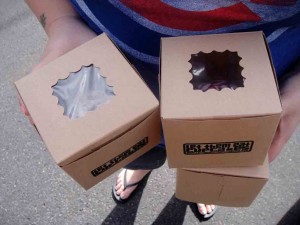 The silver car drove into my dead end again today. Official business: more cupcakes to taste-test.
I take this gig seriously, so I won't reveal today's flavors, but I took these photos for you. Just look! Use your imagination and you can guess. There's whimsy in one flavor combo (a Hanabata Days series!), holiday tradition in another, a popular trend in the third.
And some news: Let Them Eat Cupcakes is planning to open a cupcakery downtown by Valentine's Day. That means how many more Friday afternoons to taste-test?
Meanwhile, here's a beauty shot for you.