This is kamayan: Filipino-style benefit feast coming 4/27
Why can't we kamayan all the time?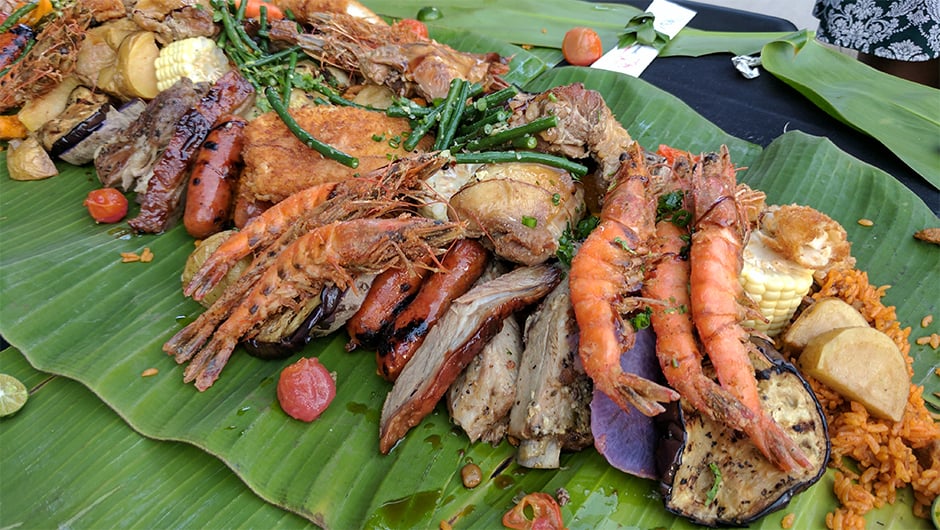 When I first came to Hawaii, it was a reverse culture shock. I grew up on the mainland, so moving to a place where I was no longer a minority took a bit of getting used to. A part of that was learning more about my Filipino culture and kamayan. My first kamayan was at the Filipino Junior Chamber of Commerce (FJCC) picnic in 2015, then at Tchin Tchin Bar in 2017 with the Purple Maiʻa Foundation, and again with the FJCC last year. I can't seem to get away from it.
What is kamayan? Kamayan has been called the king of feasts and the soul of Filipino cuisine. It's always colorful. A variety of meats like lechon kawali and seafood are heaped onto rice on top of banana leaves. The offerings are topped with tomatoes and other vegetables and accompanied by sauces. Everyone digs in.
Being Filipino, it's part of my culture, part of who I am, and I wouldn't have it any other way.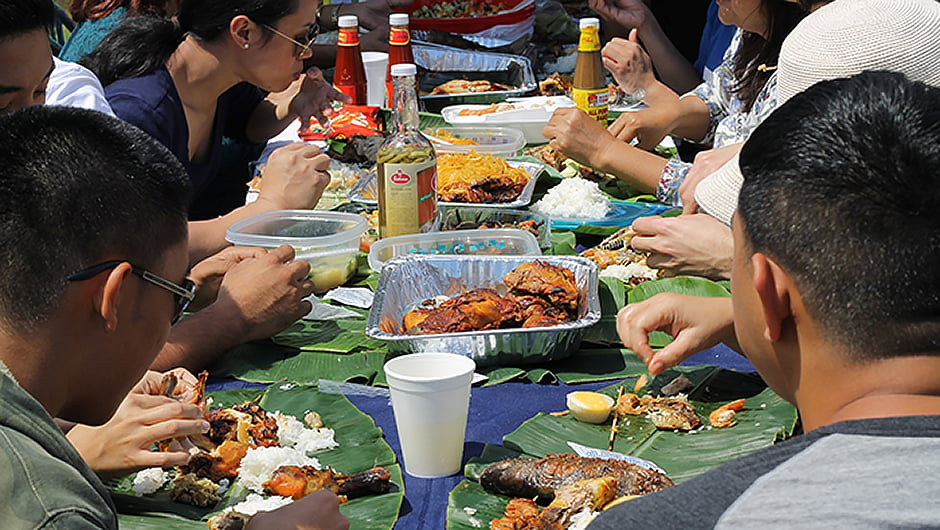 This was how Filipinos ate until forks and knives entered the picture. Some say this was when the Americans arrived, which was after the Spanish left. The most important thing is that it's a shared meal among friends and family. And you'll have a chance to try it yourself this Saturday.
That's when the Filipino Junior Chamber in partnership with Philippine Consulate General in Honolulu holds its kamayan lunch at Dana's Restaurant in Waipahu. Everyone is invited to this annual shared feast. FJC is also collecting food and personal hygiene items for Palama Settlement at Saturday's feast, so please bring a donation.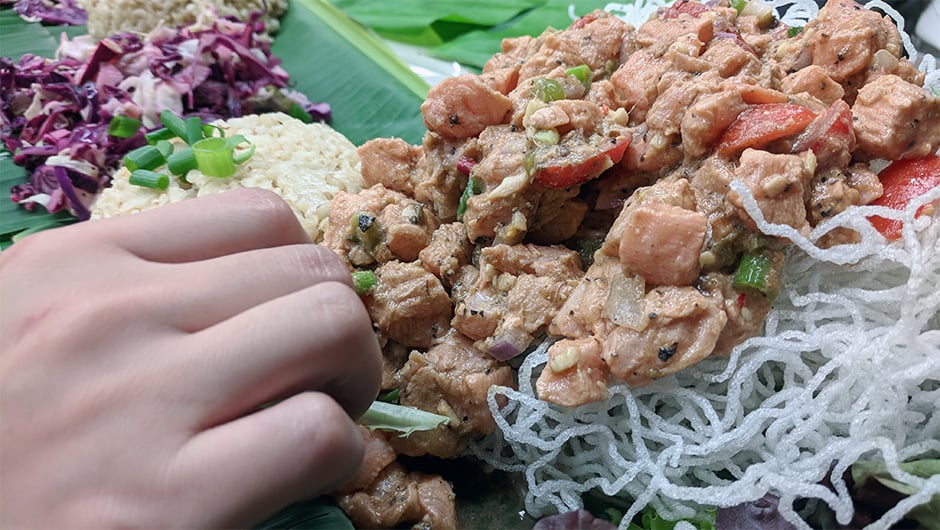 Tickets are going fast! If you miss this chance to experience Filipino communal dining in its truest form, around a large table digging into a feast shared by everyone, you can still try kamayan on your own. Dana's Restaurant offers it on the daily, just visit their website for more info.
If you're new to kamayan, here are some simple guidelines:
1. In your dominant hand, place a small amount of the main dish on top of a small amount of rice
2. Pinch the food together between your thumb and fingers
3. Lean your head forward and lift your hand towards your mouth, placing your thumb behind the food
4. Push the food into your mouth using your thumb
5. Have fun!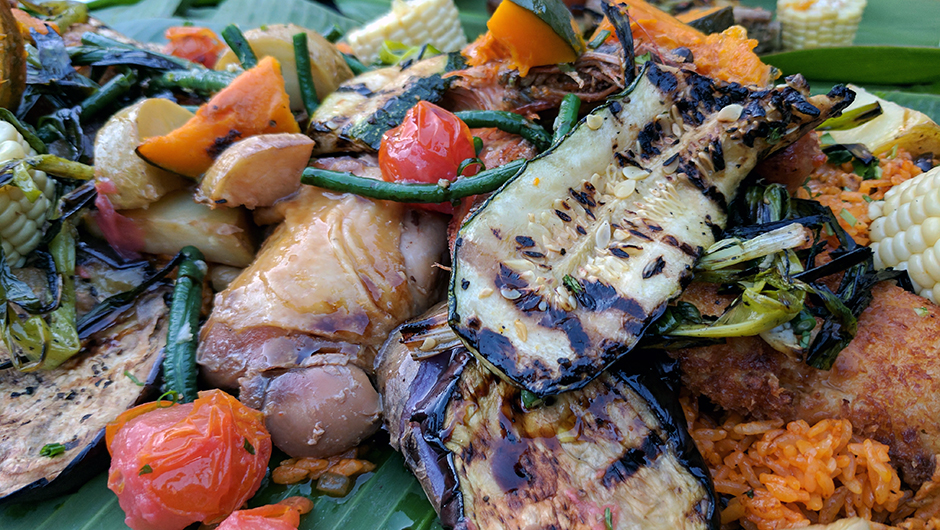 Kamayan Lunch
Saturday, April 27, 2019
12 noon
Dana's Restaurant & Catering
94-235 Hanawai Circle
Waipahu
Purchase tickets online: $25 for FJC members, $30 general admission
For more information, visit the Facebook event page.