Think you know your Miyazaki films? There's more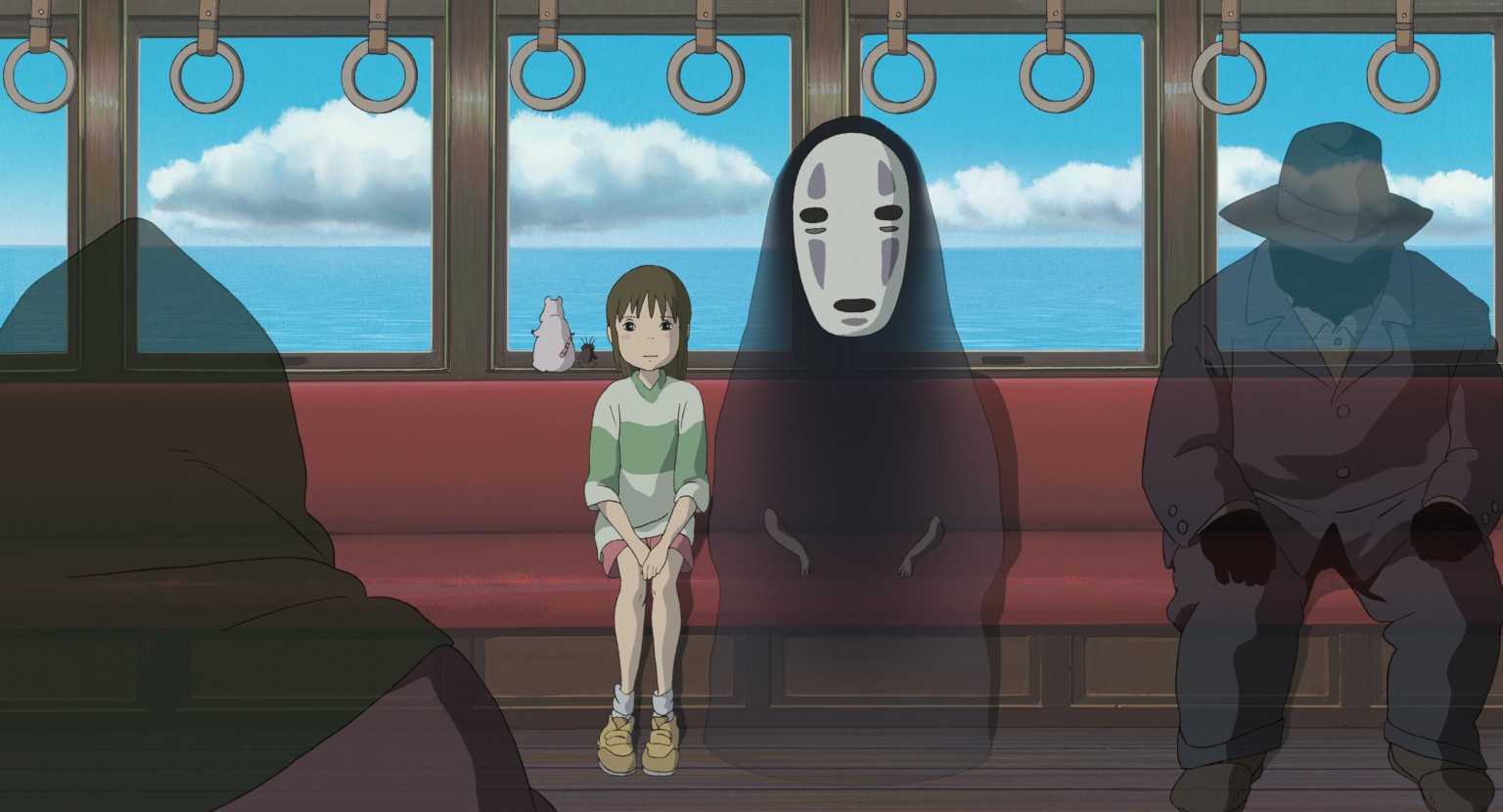 Have you heard the rumor about "My Neighbor Totoro"? The one where Totoro is actually a death god? And everyone dies? Totoro comes to bring those that see him to the afterlife. Go ahead and Google it. It's just a rumor, so it's not confirmed to be true. What is true? This weekend's Miyazaki Film Festival!
The Hawaii Theatre Center's July 8-10 tribute to Hayao Miyazaki will showcase four of his top Studio Ghibli films — "Princess Mononoke," "Kiki's Delivery Service," "Spirited Away" and "My Neighbor Totoro" — together with live entertainment and pop-up vendors. After a sold-out Miyazaki-inspired dinner Saturday at the Pig and the Lady, there'll be a parade from the restaurant to Hawaii Theatre, led by Totoro himself. Sunday will feature a cosplay contest hosted by Art + Flea.
But wait. As a longtime fan, I'm here to tell you there's more to Miyazaki and Studio Ghibli than just four films. Here are my picks for three more Studio Ghibli films you should see.
Nausicaä of the Valley of the Wind

I remember renting this from the local Blockbuster as a kid. I hope I'm not showing how dated I am.
"Nausicaä of the Valley of the Wind" unfolds in a post-apocalyptic setting of death and rebirth, decay and renewal. A vast toxic jungle covers the land. Giant mutant insects are a constant threat. War looms with neighboring military states. At the center is Nausicaä, the story's heroine. An explorer and adventurer, she seeks to understand the secrets of the jungle.
"Nausicaä of the Valley of the Wind" was my first exposure to Studio Ghibli. While it's not an official Studio Ghibli film, its success led to the founding of the studio, which is why it's often considered among the studio's works. Thought-provoking themes, gorgeous animation and a living world are trademarks of Studio Ghibli. And one of the reasons I'm a Studio Ghibli fan.
From Up on Poppy Hill

A great movie for that first date — if you don't mind the awkward potential of watching a brother and sister kiss. But then again, "Star Wars"!
"From Up on Poppy Hill" departs from the fanciful landscapes and supernatural wonders of most Studio Ghibli films. It's set in 1960s Yokohama, a simple time with not-so-simple problems. Student protests and young love blossom, and for students Umi and Shun, both past and future are uncertain. If you like bittersweet, this may be your cup of tea. "From Up on Poppy Hill" brings old Yokohama to life like only Studio Ghibli can, through the lives of animated characters we can identify with.
I saw this movie a few years ago when it was showing at Kahala Mall. Yes, it was on a date. No, it didn't work out. That story is too much like a Studio Ghibli one.
Ponyo

"Ponyo" is what someone would be taking their kids to see, if they had dates that worked out. Not that "Ponyo" doesn't have thrills for adults. It does.
"Ponyo" brings us back to the familiar while giving us something new. We watch the life of a not-so-sleepy fishing town transformed by the arrival of Ponyo, a magical denizen of the sea who evolves into human form in the name of love. A feast for the eyes, this film evokes the majesty, power and terror of the ocean. The animation is on point, as expected from Studio Ghibli. "Ponyo" takes us on a journey that both old and young can lose themselves in, seen through the eyes of youth, a mother and a father. It's the story of leaving home, growing up and finding love.
Even if that love is in the form of a human goldfish.
The Miyazaki Film Festival at Hawaii Theatre Center
1130 Bethel St.
528-5535
Friday, July 8, 8:00 pm: "Princess Mononoke"
Saturday, July 9, 4:00 pm: "Kiki's Delivery Service" (dubbed)
Saturday, July 9, 8:00 pm: "Spirited Away"
Sunday, July 10, 3:00 pm: "My Neighbor Totoro" (dubbed)