These are the Cutest Boys' Day Koinobori We've Ever Seen
There's still time to reel in a few of these eye-catching carp before May 5.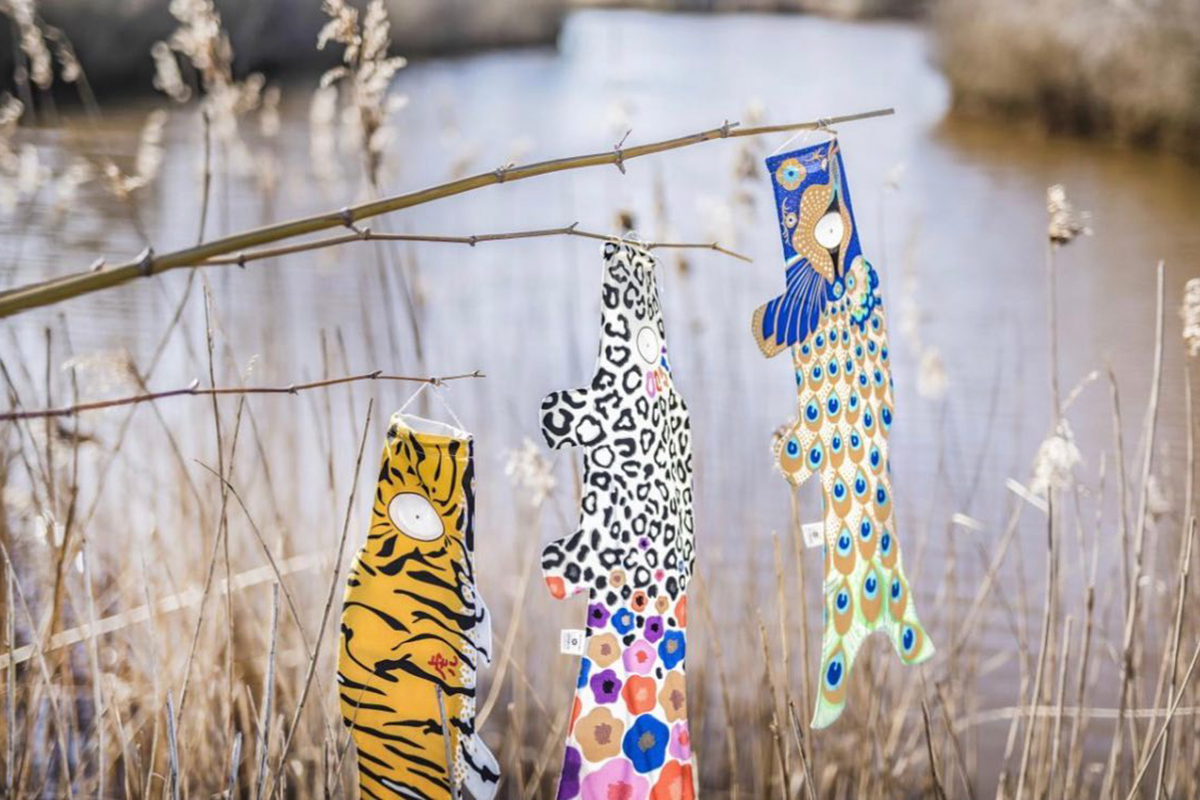 Leopards and tigers and peacocks, oh my! No, it's not another day at the zoo. It's a shopping trip to the Every Day Better by Green Meadows boutique in Kaimukī for quite possibly the most adorable Boys' Day koinobori (carp windsocks) on the island.
If you're a little fuzzy on what the tradition is all about, here's a quick refresher: In Japanese culture, the carp is a symbol of strength and success. And on Boys' Day (also known as Kodomo no Hi or Children's Day), koi windsocks are flown outside homes to celebrate the keiki who live there and express hope that they'll grow up to be healthy and happy.
The charming array at Every Day Better are designed by a small, female-owned brand based in France. "They're such a fun, modern take on the traditional keepsake," says shop owner Katie Meadows.
Along with the animal prints, you'll also find koi dressed in kimonos and covered in cheery stars, swallows and cherry blossoms. There are even playful '70s motifs, complete with psychedelic patterns, and food illustrations (think daifuku mochi and taiyaki ice cream sandwiches) inspired by Japanese advertisements from the '60s, created in collaboration with other artists. And all are screen-printed by hand on lightweight organic cotton—perfect for dancing happily in the breeze.
Sizes range from mini to large, prices vary. Every Day Better by Green Meadows, 1223 Koko Head Ave. Suite 2, (808) 737-7770, everydaybetterbygreenmeadows.com, @everydaybetter_by_greenmeadows