There's an "Every" for Everyone at Hawai'i International Film Festival's Spring Showcase
Be the first to see the hotly anticipated Michelle Yeoh sci-fi domestic drama, Everything Everywhere All at Once, catch up with local breakout director Alika Tengan's Every Day in Kaimukī, and otherwise indulge your niche cinéastic tastes grazing HIFF's 22-entrée buffet.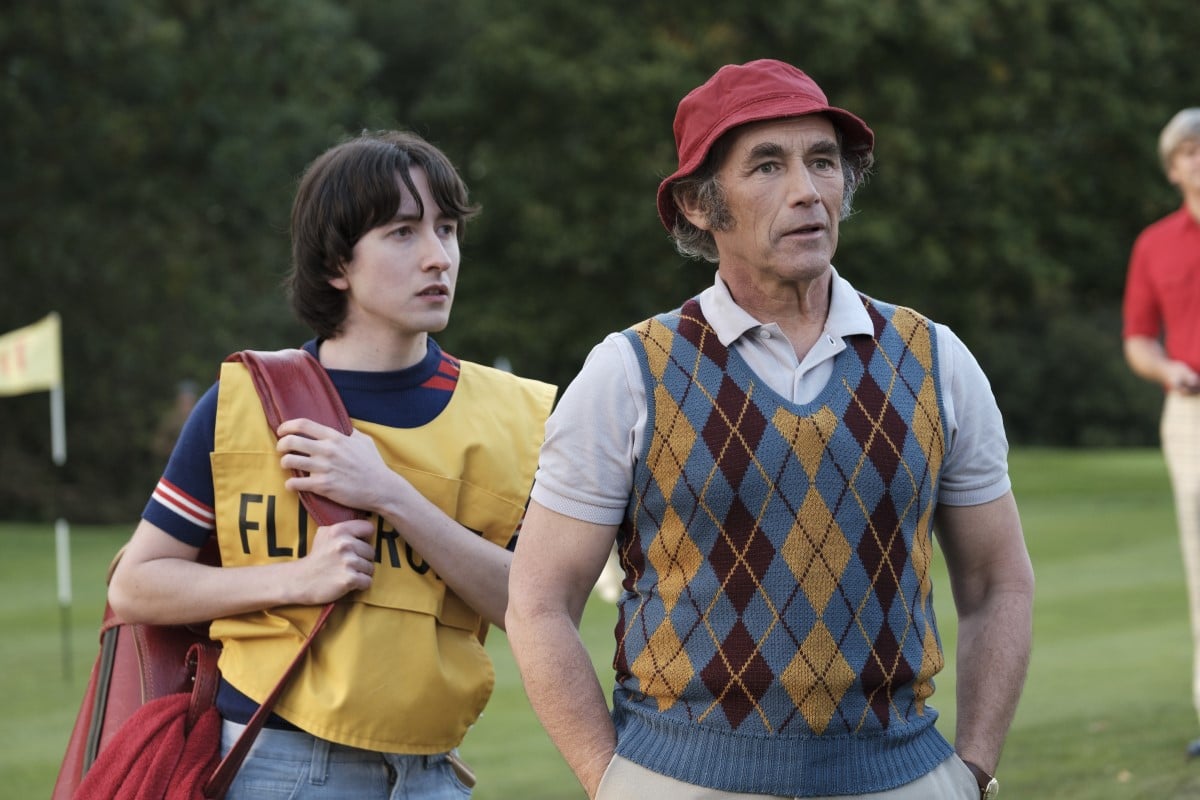 Korean ghosts and criminals, Japanese tendercore and manga-fueled infidelity, documentaries on food and sustainability and passionate lovers who also love volcanoes: What else can it be but the Hawai'i International Film Festival Spring Showcase? Finally a reason to get out of the pod and into the theater with people who love film more than they do popcorn. Why, the very idea gives us lemur eyes (the cinematic equivalent of chickenskin).
I mean, here's your chance to catch Michelle Yeoh's sure-to-be-Oscar-nominated turn as a downtrodden housewife turned time-traveling martial arts hero. And if you've been wondering about Alika Tengan since he got that $500,000 Google and Array filmmaking grant to expand his Moloka'i Bound short, here's his first feature, Every Day in Kaimukī. (Both show only in theaters.)
Maria Kanai dishes on that manga and some tendercore, plus something for Mark Rylance fans in her Honolulu weekend guide.
Now for the fine print; try to focus:
Movies shown in the theater—all at Consolidated Theatres at Kāhala—will not be available online. So no more excuses. Get out of the house. Here's the lineup. Buy your tickets ($12–$15 each, on sale March 24; $80–$400 for passes, available now) here.
The theatrical releases run April 6–14; online screenings run April 15–22.
Read on for a pūpū platter of a few of the Spring Showcase films on offer. (And before you go, don't forget to Google lemur eyes.)
Everything Everywhere All at Once
Do we even need to describe this? The pre-pub is massive and feels (we hope, we pray) earned. No screener on this one, so going by last week's New York Times Magazine article we can say that we need Michelle Yeoh to be as amazing as they say she is, playing a worn-down Chinatown mother who's carried the load for so many years and then the IRS audits her and so she schleps all her papers to the office and… Suddenly she's a martial artist in another dimension? You had me at Yeoh, but count me in.
Wednesday, April 6, 7 p.m., hiff.org
Every Day in Kaimukī
The easy take on this homespun fable of skateboys just, you know, passing the time in Honolulu with a breakup on the horizon is to say we all recognize the setup—mumblecore American Graffiti, local-style Dazed and Confused—or just "quarter-life crisis," as HIFF artistic director Anderson Le puts it. But then you think—you, not me, I'm projecting here—"Hey, this is us!" Our Kaimukī. Our crisis. Our film. And that makes all the difference, along with confident direction by Alika Tengan and sharp acting by Naz Kawakami.
Thursday, April 14, 7 p.m., hiff.org
Blurring the Color Line
In this documentary, director Crystal Kwok takes an unflinching look at her grandparents' move to a Black neighborhood in 1930s Augusta, Georgia. It isn't all kumbaya, it isn't all one-sided. Perfect for our moment.
Tuesday, April 12, 7 p.m., hiff.org
Fire of Love
A documentary on a pair of volcano scientists who fall in love and spend decades on fire—including at Kīlauea. Should put many IG influencers to shame.
Sunday, April 10, 5:15 p.m., hiff.org
Happening
This French drama set in 1963 takes a cool and nonpolemical look at a gifted young college student's dilemma upon finding out she's pregnant. Adapted from the great writer Annie Ernaux's ongoing series of memoirs and directed by Audrey Diwan, it couldn't be more timely. Or French.
Monday, April 11, 7:45 p.m., hiff.org
Intolerance
This drama by Keisuke Yoshida explores a father's vendetta against the person who accidentally caused the death of his daughter. The subject may spark local interest due to its resemblance to the true-life Honolulu case involving alleged crime boss Michael Miske, indicted for the murder of his son's best friend. Or maybe that's just me.
Virtual screening, hiff.org
What to Do With the Dead Kaiju?
Sometimes a setup is so delicious you just have to go for it. That describes this Japanese film about what happens when the monster who's been terrorizing the city forever just up and dies. The problem is his humongous bloated corpse now poses a massive ecological disaster. … So who you gonna call? Fans of the weirdly grand sci-fi novel Towing Jehovah will recognize the deeper philosophical inquiry underneath all the rotting blubber.
Friday, April 8, 8:30 p.m., and Saturday, April 9, 8 p.m., hiff.org
The Phantom of the Open
We can't not plug the latest Mark Rylance vehicle, The Phantom of the Open. Even if it's about the British Open. Because the true story of a nobody who finds himself on golf's oldest stage by accident is made for Rylance's expressive face and restraint.
Monday, April 11, 5:30 p.m., hiff.org