The wonderful new world of weddings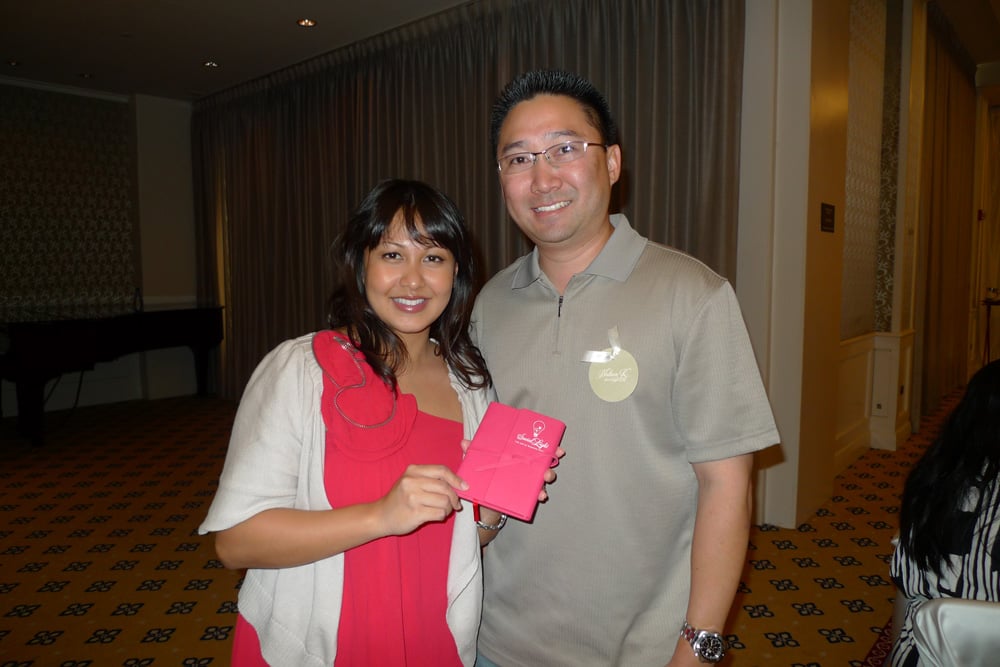 A while back, Catherine Toth sat with Sandra Williams of Finishing Touch to learn about etiquette at special events. Yesterday, Sandra held a workshop for brides (and grooms)-to-be at the Ihilani to highlight what she really does: create dream weddings.
I dropped by to visit with my friend and makeup artist Lena Hanson to support our buddy Nathan Kam, who does the PR for Finishing Touch. He was live blogging from the event, which is basically capturing notes as the day unfolds so that people who couldn't make it, could get an idea of what was covered.
I watched in awe as various vendors took the stage to show samples of their work and share tips on planning the perfect wedding. Weddings have come a long way since my days waitressing banquets at the Hawaiian Regent Hotel in the 90s! The cheesy slideshow has evolved to elaborate, goosebump-inducing video productions, often including footage from the ceremony that can be shared at the reception.
I was going to share some of the tips that I learned yesterday here on my blog, but you might as well get them all at Finishing Touch's blog via Nathan, here. The one tip that I can give you, as someone who has coordinated a few weddings and has worked in a hotel, is: Unless the outside venue is free, always have your wedding at a hotel. At the end of the day, the final price per head will be the same or less than if you have it at an estate, and the hotel provides everything for you. There's a lot more frantic running around if you have your wedding catered to a custom venue, with more ala carte costs, more work for your guests in set up and clean up, and less parking.
Here are some highlights from yesterday's workshop: