The Wizarding World of Harry Potter at Universal Studios Hollywood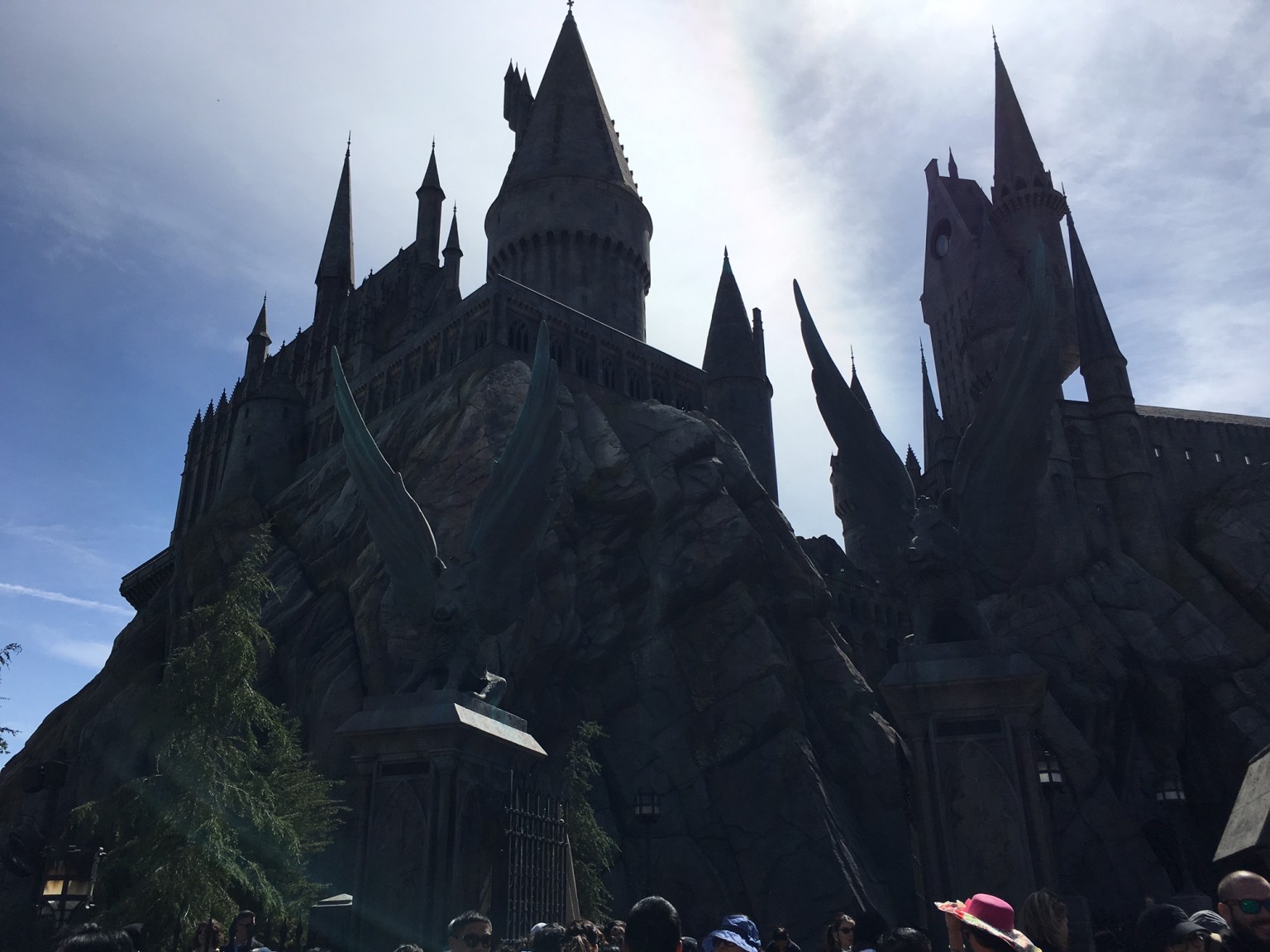 Planning a trip to the City of Angels? No? Well, you might want to book a flight if you're a fan of Harry Potter.
Universal Studios Hollywood just opened up the Wizarding World of Harry Potter in April and since I had a short trip planned to L.A., I had to check it out. Full disclosure: I knew absolutely nothing of the Harry Potter world until recently. I'm not into fantasy realm films so I hadn't seen a single Harry Potter movie. Then, wondering if I was depriving myself of a magical cinematic experience, I watched the first one … and was hooked. Why, oh why couldn't I have done this earlier so I could have experienced them on the big screen? The story, the characters, the magic – I ended up binge-watching all eight films in a few weeks.
So it was with great anticipation that I walked into the new attraction at Universal Studios. And I was impressed. Very impressed.
Entering the gate, you immediately feel as if you've entered Hogsmeade. Shops such as Ollivander's and Honeydukes are replicated accurately and you could spend half the day just checking out the goodies. You can even buy your own wizard's wand.
But I wasn't really into the shopping. I wanted to ride! I only had enough time to check out the Harry Potter and the Forbidden Journey ride but man, it was so worth it! The wait was about 80 minutes but it went by fast because of all the cool things you could see and do while in line. The ride takes place in Hogwarts castle and fans are treated to many familiar sights and sounds along the way.
Once you check out all of Hogwarts castle, including Dumbledore's office, and interact with some very realistic holograms of Harry, Hermione and Ron, it's finally time to ride. I love rides and the Forbidden Journey is one of the best I've been on. Part simulation and part roller coaster, it's full of thrills, chills and even spills. You'll encounter big baddie Voldemort and his army of dementors. You'll get spit on by gigantic spiders. But the best part is when you really feel like you're flying on a broomstick. Whether it's playing a brief game of Quidditch or just evading those dementors, the experience could not feel more real.
After the excitement of the Forbidden Journey, it was time to grind. Three Broomsticks offers a pretty diverse menu of British pub-like fare. Of course I had to try a glass of butter beer.
Overall, I had a great time at the Wizarding World of Harry Potter and would definitely go back. Here are some pointers for when you go to check it out:
Go early. It's crowded right now since it just opened, but I don't anticipate crowds will die down much. Make this the first place you visit as soon as the park opens.
Get the fast pass if it's within your budget. Park admission is about $100 depending on the day and a fast pass will cost about double that, but if your schedule is tight you'll appreciate avoiding a 90-minute wait for a ride. Plus, the fast pass means you'll be able to ride several times!
Maybe avoid the Flight of the Hippogriff ride. I didn't try it because it looked way too tame for my tastes. Only for the little kiddies.
Get the frozen butter beer. It's magical. Bring a shot of liquor to spike it with if you so desire for an extra kick.
Wands are sold all over the park. This means you don't have to wait in line to get them at Ollivander's. Interactive wands with some of the Hogsmeade features cost a premium (about $50).
So until next time … Gluteus Maximus!