The University of Hawaii Celebrates Peace Day 2010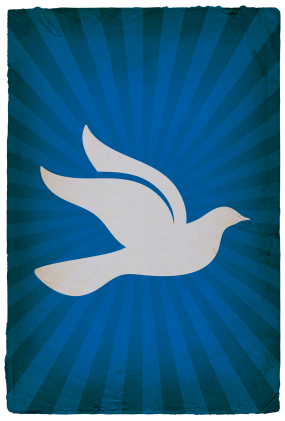 "Give peace a chance." John Lennon said it best. Today marks the 28th annual International Day of Peace, established by the United Nations General Assembly in 1981 as a day of non-violence and cease-fires—for ongoing conflicts.
Here at home, UH is holding a Peace Day 2010 Celebration Series, sponsored by the Spark M. Matsunaga Institute for Peace and Conflict Resolution, the UH William S. Richardson School of Law and the nonprofit Pacific Survivor Center.
This Thursday, head over the law school for a free screening of The Reckoning, a documentary about the inception of the International Criminal Court (ICC) and its work. The film follows an ICC prosecution team as it issues arrest warrants in Uganda and charges Sudan's president with genocide in Darfur. A Q&A session with Carole Peterson, the director of the Spark M. Matsunaga Institute will follow.
Next Thursday, Sept. 30, listen to a panel discussion on torture, national security and U.S. accountability at the law school from 5 to 7 p.m. The panel features Dr. Vincent Iacopino, the senior medical advisor to Physicians for Human Rights and Col. Lawrence Wilkerson, the chief of staff to former Secretary of State Collin Powell. The two will address the Abu Ghraib prison and Guantanamo Bay detention camp controversies and the pros and cons of American interrogation practices.
These Peace Day events aren't for the faint-hearted, but they do tackle hard issues, ones that we often overlook. So, give it a chance.