The Sticklers Reunion @ Downbeat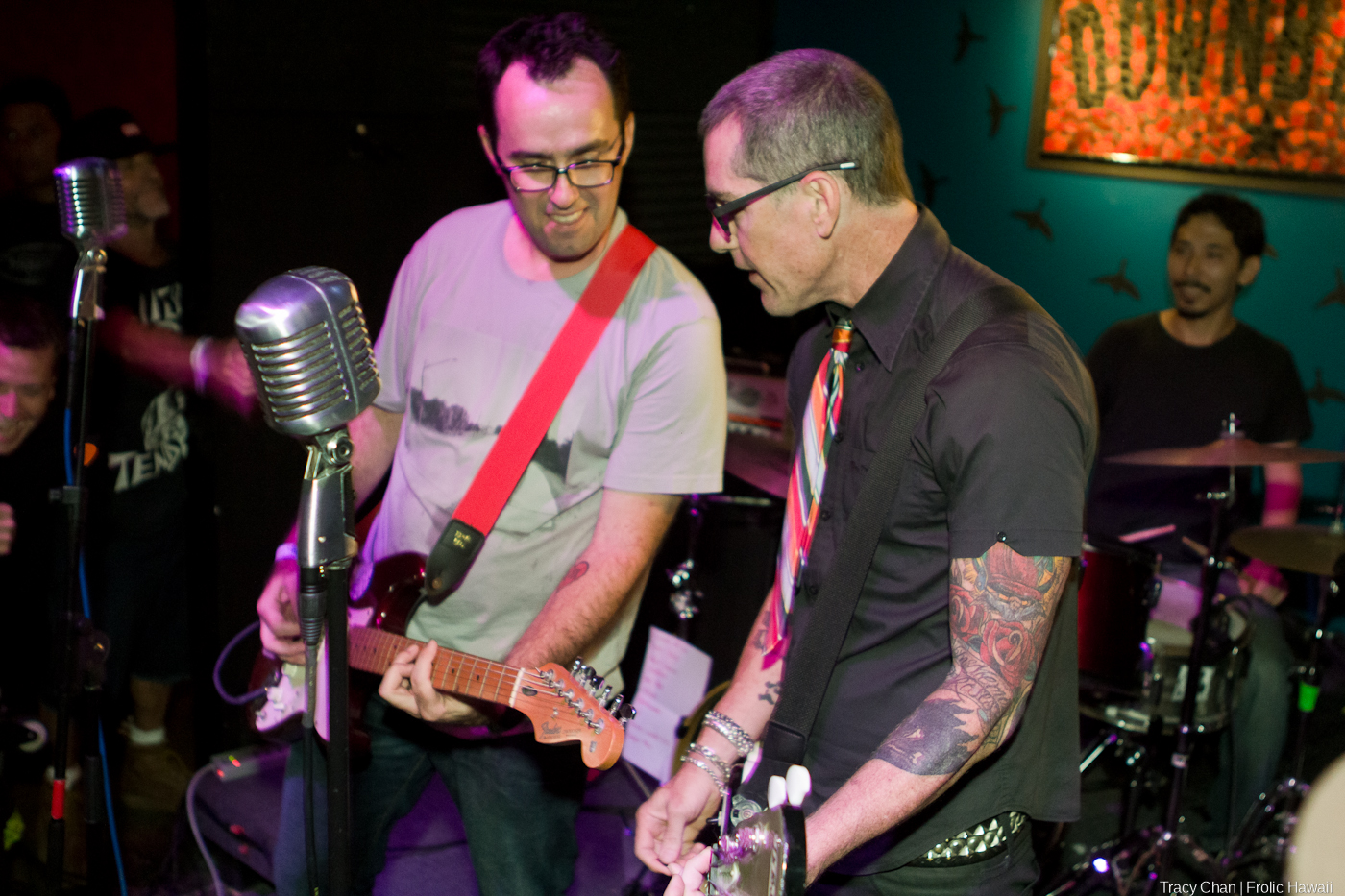 Veteran punk band The Sticklers, headed up by prominent punk rocker/bakery owner Otto, reunited for their first show in nearly 10 years at Downbeat Lounge Friday night. The venue was packed to the brim to see the remaining three original members play their still-energetic, catchy brand of pop-punk. Opening were Beaman and T.v. Microwave.
Proceeds from the door went to help fund The Hawaii Bone Marrow Registry.