The Scottish are coming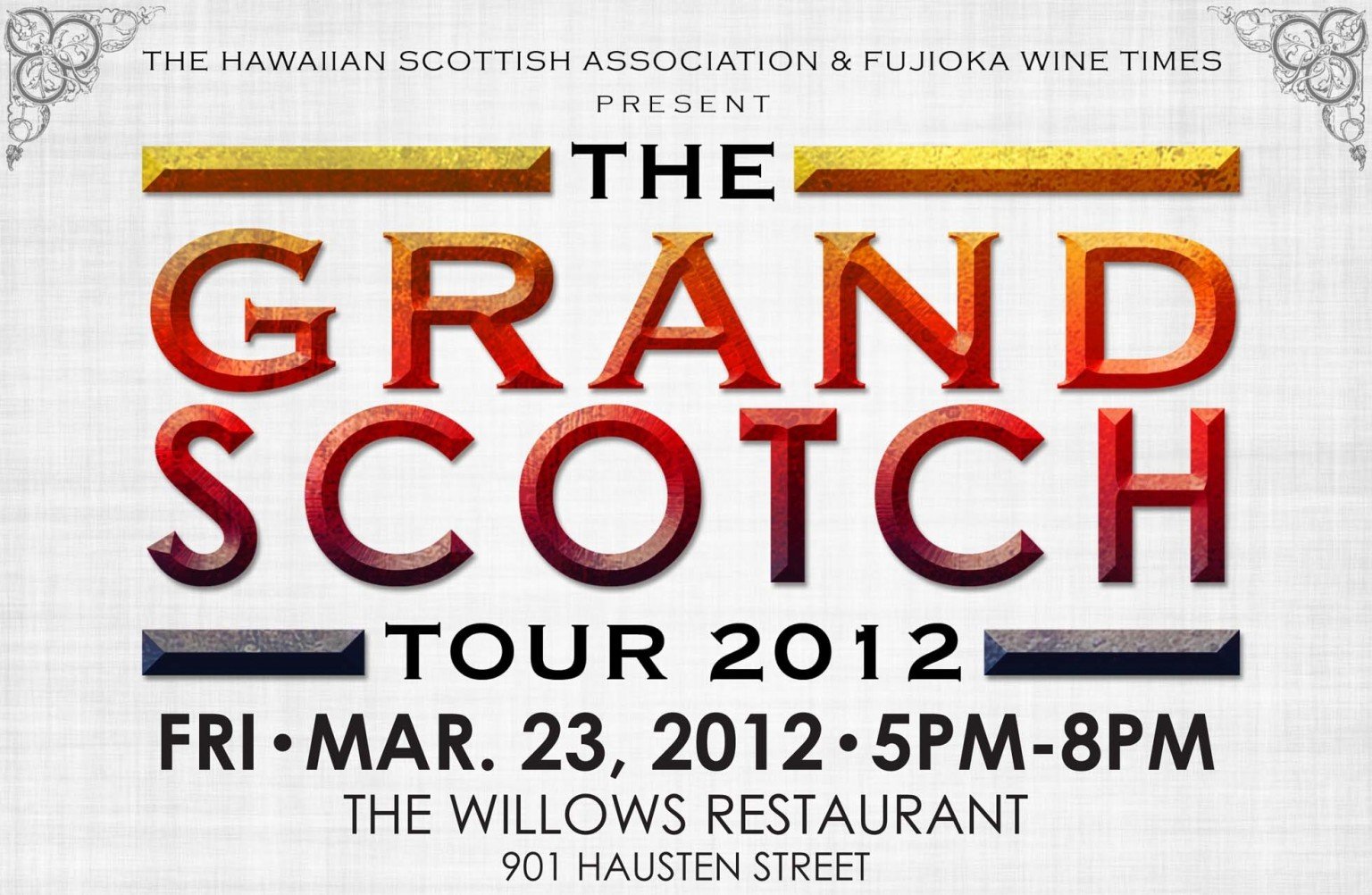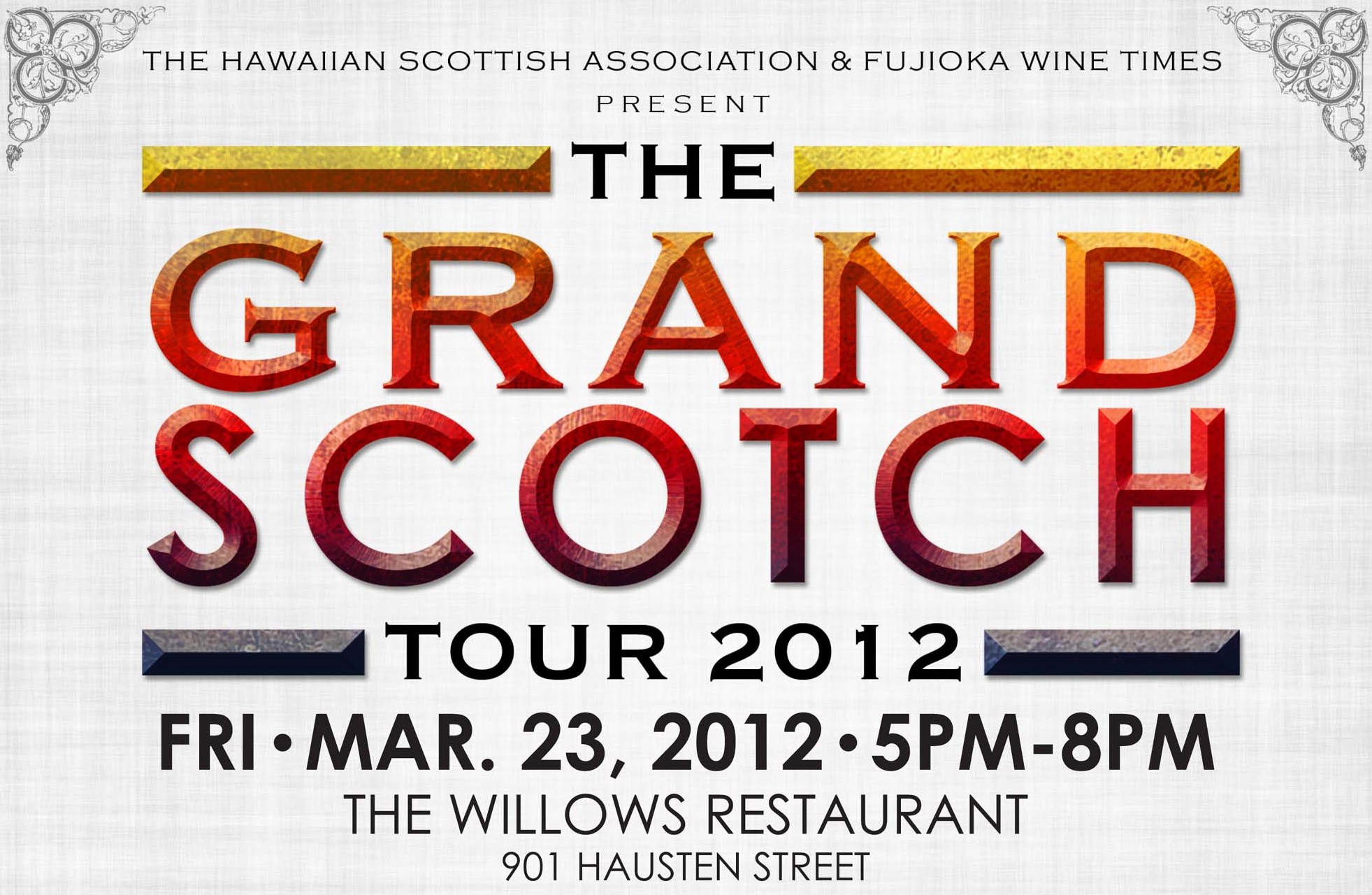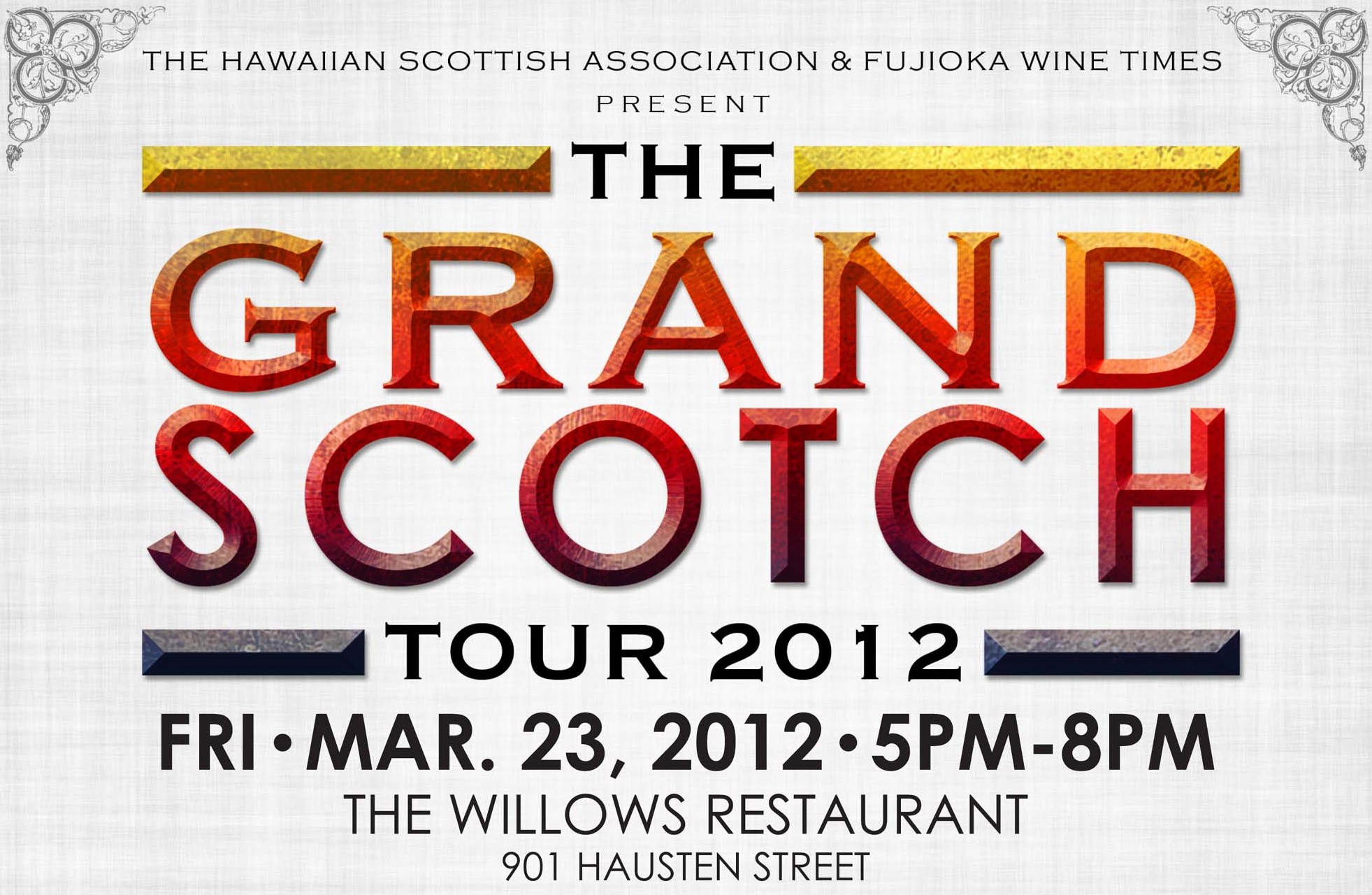 It's a good time to be a scotch lover in Hawaii. It's been less than a week since I went to a whisky tasting with Dewar's Brand Ambassador Gabe Cardarella, and now there are several other events on the horizon.
While at Saturday's Eat the Street Mililani, I ran into Dan and Mary Peddie from the Hawaii Scottish Association. I was aware there was an upcoming scotch event, but Dan and Mary explained the scope of what was coming up over the next two weekends.
It all starts Friday, March 23, at Willows Restaurant, with the 3rd annual Grand Scotch Tour, featuring up to 30 scotches from renowned distilleries Aberfeldy, Balvenie, Clynelish, the Glenlivet, Highland Park, Macallan and more. Tickets are $70 pre-sale or $80 at the door. Whether you're a longtime scotch lover like me, or a novice, this is the event to attend to broaden your whisky experience.
Proceeds from the event will help fund the annual Hawaiian Scottish Festival to be held the following weekend.
The three-day festival begins Friday, March 30, with the Taste of Scotland dinner at Willows with entertainment by the Celtic Pipes and Drums of Hawaii, Celtic band Mythica, and the Hawaii branch of the Royal Country Dance Society. The Scottish Festival continues over the weekend with the Highland games, where big burly blokes try to best each other at throwing cabers (logs about the size of a telephone pole), stones and other heavy stuff that would probably give me an aneurism if I even attempted to lift them.
Now that I know about all these events, I'm really looking forward to not only tasting some great scotches, but experiencing Scottish culture as well.
To make reservations for the Grand Scotch Tour or the Taste of Scotland, call Willows at 952-9200.