The science of eating a manju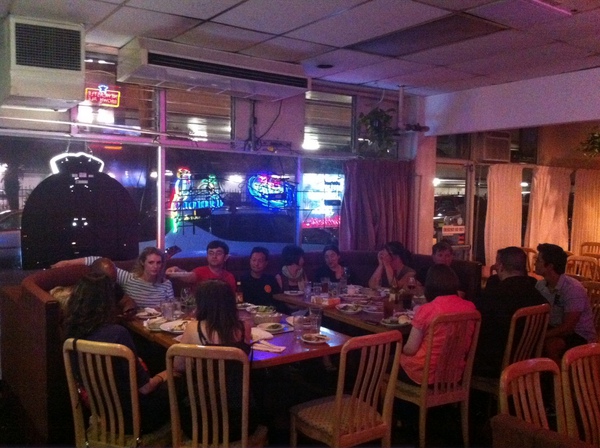 I'm not often in the middle of conversations that include phrases like "the chocolate bacon community" and "I find I don't care for lamb's eyeballs."
I wish I were. It can get lonely obsessing about food: the qualities of a perfect bite, the ideal taste-service-ambience ratio, the raptures of things wrongly maligned (like my beautiful durian).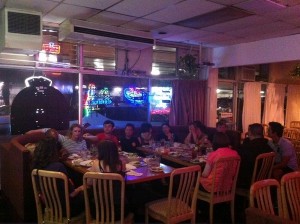 Last night I was in perfect company. Ryan Ozawa brought together 15 mainland journalists and local food bloggers over tables heaped with legendary Side Street Inn grinds, and in the course of demolishing ketchup-dredged pork chops, fried chicken gizzards, kimchee fried rice, poke, boneless kalbi, kalua pork sliders, fried pound cake and more, I learned some valuable things.
— The chocolate bacon community is divided into dark chocolate and milk chocolate camps, and further, into preferences over the better order to eat them in: dark chocolate bacon followed by milk chocolate bacon, or vice versa? (For the record, all within earshot voted for milk chocolate first.)
— Japan has discovered cheese ramen — as in shredded cheese melting into steaming noodles and salty broth — so if we cross our fingers and wish hard, we may eventually get it too.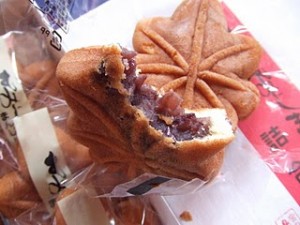 — Rabbit bones make a good stock.
— Someone else in Hawaii doesn't like saimin.
— Whether you lean toward cakey bites or red bean-forward nibbles, there are optimal ways to eat a momiji manju.
This last tidbit was proclaimed by Mark Garrison of The Sporkful, a weekly podcast for eaters, not foodies. Garrison and co-host Dan Pashman weigh the relative merits of Heinz's old and new ketchup packs, create an off-the-charts burnt cheese grilled cheese sandwich, and in general tackle "the most ridiculous food-related minutiae, always seeking ways to eat more, eat better, and eat more better."
For Garrison's personal advice on the perfect bite of Hiroshima's famed maple leaf-shaped manju, watch this dark-because-it's-shot-in-a-bar video.