The return of House of Brews beer tasting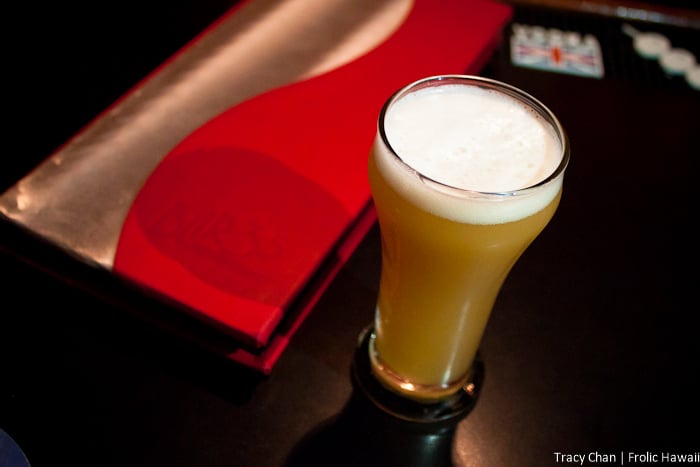 House of Brews, Bar 35's weekly Wednesday beer tasting, is back! Just in time for Octoberfest, Beer 808's brewmaster Andy Baker hosts the just-relaunched series with weekly themes like German Beers (Sept. 14), Fall Beers (Sept. 21) and Oh My Gourd (beers that come from gourd fruits like melons, squash and pumpkins, Sept. 28). Each tasting includes six featured brews and gourmet pizza samples for $25.
House of Brews is part of Bar 35's new Beer-Venture Wednesdays, which also features discounted $7 featured beer flights (these may not include all the beers in the tasting though), happy hour from 4 to 10 p.m. and half-off drinks after 8 p.m. if you're liquor industry.
Meet Andy Baker of Beer 808. If you've never gotten a chance to talk beer with this man, we highly recommend doing so. Baker is a 30-year beer industry veteran and his knowledge of individual brews and types of beer is extensive. He's been sharing his love of beer through paired dinners and tasting events in Hawaii for the last 20 years.
Here's one of this week's featured beers, the Sierra Nevada Kellerweis. Brewed in open fermentation tanks, this cloudy wheat ale is inspired by traditional Bavarian techniques and made with a German yeast strain that, together with its ingredients, gives it a pleasing spiciness with hints of clove and banana.
The layout of this beer tasting is informal and gppd for pau hana groups. Instead of a centralized "beer lecture," patrons sit anywhere at the bar and Baker bounces from group to group, giving participants the lowdown on what they're drinking and the process behind it.
Here's a short video of Baker talking about his favorite beer of the night, the very interesting Anderson Valley Briney Melon Gose, and how to properly taste a brew.
Beer-Venture Wednesdays: House of Brews Tasting
Every Wednesday from 6-8 p.m.
Bar 35
35 N. Hotel St.
---