The Real Cost of Having a Pet in Hawai'i—Part II: The Annual Expenses
Having a pet brings so much daily joy but comes at a price. We break down the one-time and annual costs for you in this two-part series.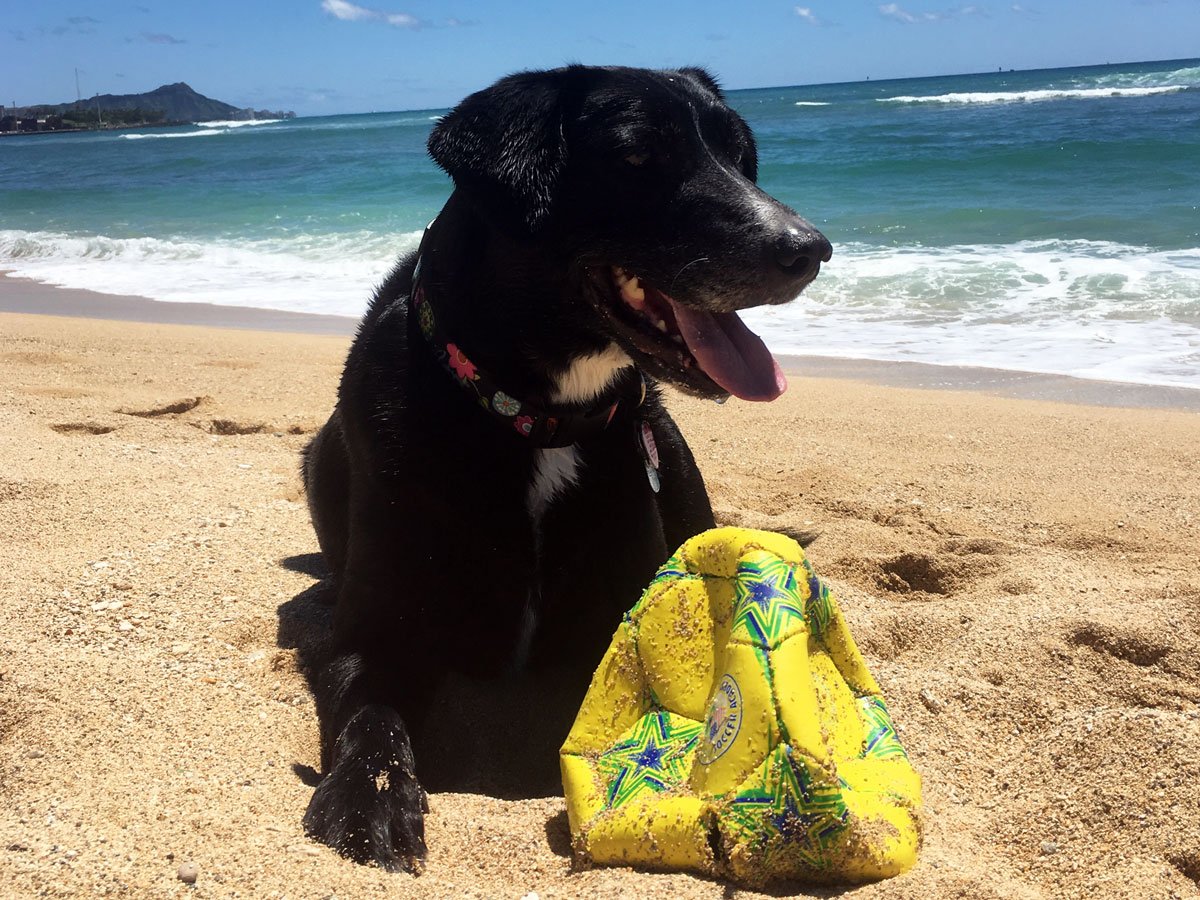 Photo: Katie Kenny
In Part 1 of this series, we tallied up some of the initial costs of bringing a pet into your home. Here, we've considered the annual impact on your budget. As a proud pet parent, you can expect a number of ongoing expenses for your pet's maintenance, to ensure their well-being, and to promote good health and longevity.
Annual Pet Expenses
Before you bring that adorable puppy or kitten home, it's important to consider the impact on your budget. This is a lifetime commitment and you'll be footing the bill for years to come. Here are some of the ongoing costs you can expect as a pet mom or dad.
Vaccinations
Many veterinary clinics, including the Kailua Animal Clinic, follow the American Animal Hospital Association recommendations for pet vaccinations. Dr. Candice Denham, the clinic's owner and operator, opts for vaccinations that produce longer immunity.
"We use a three-year vaccination for distemper adenovirus and parvovirus for adult dogs, thereby reducing the need for frequent boosters," she told us. "Other vaccines needed for dogs living in Hawai'i, such as leptospirosis and bordetella, need to be administered annually. Leptospirosis is a common bacterial infection found throughout the islands."
Average costs for annual vaccinations for dogs run in the neighborhood of $120 to $150, including the pet's health check-up examination, according to Dr. Denham. For cats, this cost runs between $80 and $120, though you can shop around to your nearest vet clinic. Many local animal welfare organizations with a heartfelt and vested interest offer these services at lower prices.
Hawai'i remains the only rabies-free state. Though rabies vaccination for resident animals is not required, it's important to note that all mammals entering the state are required to have multiple vaccinations for rabies, as well as a rabies titer test, according to Dr. Denham.
Regular Veterinary Exams
"Here at Kailua Animal Clinic, we recommend that our canine patients have examinations twice a year and all other species have annual visits after completing their puppy/kitten visits," said Dr. Denham. Her office charges between $40 to $80 for most examinations.
Dog and Cat Food
Whether you opt for supermarket brands or fancier fare, this can be a significant addition to your grocery bill (which is then taxed with GET in Hawai'i). Pet consumption depends on the size of the animal, naturally, so be aware that getting a big dog is similar to having a hungry, growing teenager living under your roof. Small pets are a more economical option if you're on a budget.
Flea, Tick and Heartworm Protection
Monthly heartworm prevention is required year-round for dogs and cats, though the latter are less susceptible to it. "Heartworm is a disease spread by mosquitoes and is very common in Hawai'i's tropical environment," Dr. Denham noted. "We also recommend regular flea prevention," she said.
Teeth Cleaning
If you're up for a battle royale, or if you're lucky and have an extraordinarily compliant pet, you can DIY this important task. Just like in humans, good dental hygiene protects your pet from periodontal disease, which can be fatal to them. Also, it can help with your pet's bad breath and that's reason enough to clean their pearly whites regularly. For professional cleaning without anesthetic, expect to pay $330 for two annual cleanings.
Prepare for Emergencies
Pet owners should set aside funds in a dedicated account for unexpected emergencies. Pets are curious and get into trouble sometimes, and your dog getting into a scrap at the beach can leave you with thousands of dollars in vet bills
"I recommend as a pet owner that folks have approximately $2,000 to $5,000 for emergency care," said Dr. Denham. "Things we most commonly see for emergency visits include dog bite wounds, getting hit by a car, and foreign body or toxin ingestion," she warned.
Keep in mind that cane toads, found across the state, are an invasive species that exude a deadly, toxic poison on their skin that can kill your pet in minutes. For the unexpected, it's best to set aside an emergency fund and be prepared for the worst (yet hope the worst never happens).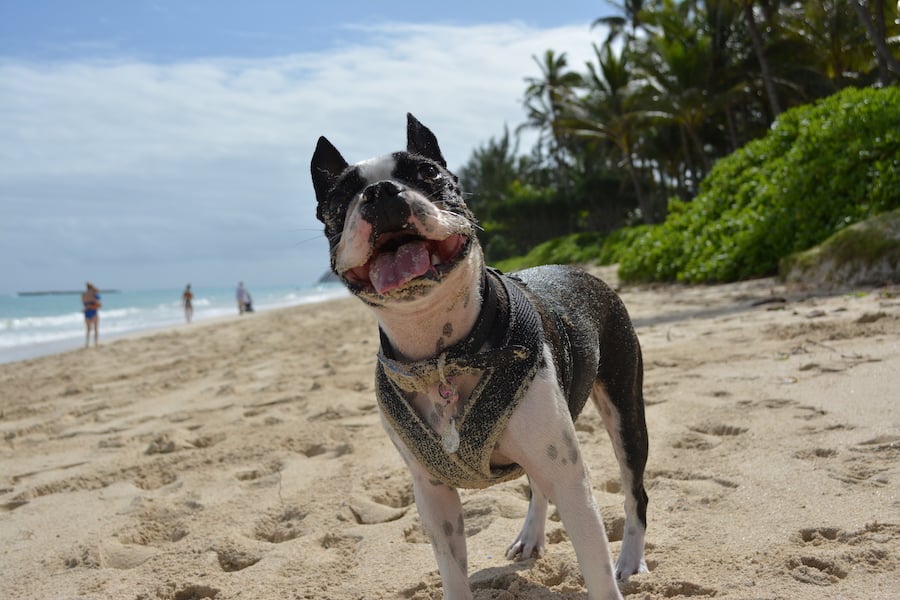 PHOTO: MEGHAN THIBAULT
Pet Health Insurance
Health insurance premiums for pets can vary greatly depending on a few factors. Ultimately, you may pay thousands of dollars in premiums over your pet's lifetime and never use the policy for emergencies. Investing in an insurance policy is a good idea if you don't have ready access to emergency funds for your pet's injuries or for serious illness. Annual costs range from around $175 for cats to $225 for dogs.
Hidden and Unexpected Costs
If you're a renter, consider that many homeowners charge a premium for tenants with pets. They may request a pet deposit to protect their property from pet damage. Consider the extra time you'll spend trying to find a place to live that accepts pets, and perhaps the expense of moving your pet out of state, should the need arise.
Other unexpected costs can come up, such as needed medications for your pet's occasional illness, injury or infection. You may opt to keep your dog warm in cooler weather with a sweater or boots for rainy days. They may need a wardrobe!
A daycare or dog-walking service can be costly, but sometimes your dog needs more exercise and attention than your schedule will allow.
Consider also the opportunity cost of the money you spend to keep a pet. If you invested your money instead, there's no question you'd be further ahead financially.
There's a long list of costs involved in getting and keeping a pet. You can go big and lavish, or do it on a tighter budget, and still enjoy the many benefits of having a loving cat or dog in your home.
Ultimately, your dog doesn't care if she's drinking water out of a gold-plated bowl or if he's wearing a designer, diamond-encrusted collar. They just want to spend time with you, and that's the single most important thing to consider when bringing a pet into your home.
It's a lifelong commitment. Do you have the means to keep them in good health, fed and happy? Do you have free time to spend with your pet? Are you willing to take them on walks for years to come? These are also important questions to consider before you bring a fur baby into your home.
Health Benefits of Having a Pet
There are many health benefits to having a pet in your home, and in the long run, while you might save a few dollars on pet maintenance and care, you may wind up spending that money on your own health issues later on.
Kids who grow up with a pet or who are regularly exposed to animals on a farm have a lower risk of both allergies and asthma, according to WebMD, which also notes that dogs ease their adult owners out of social isolation. They are natural conversation starters when you're out walking them or taking them to the beach.
Pets are proven to ease stress and anxiety and increase exercise and activity levels as we get older. Petting a dog or cat regularly lowers both blood pressure and the stress hormone cortisol. The Centers for Disease Control and Prevention (CDC) reports lower triglycerides cholesterol levels, as additional benefits.
All of these can have long-term, positive impacts on your own health. And without our good health, we have nothing, so perhaps the real cost is opting not to have a pet to call your own.
Read Part 1 in this series to learn about the initial costs of pet ownership.
---
Summary of Annual Pet Expenses
City and County of Honolulu dog license: $10 to $28.50 every other year
Food: Varies widely depending on the size of your pet and quality of food; Dog: approximately $1,500 per year for a 20 lb. dog, for high quality, freeze-dried raw food; Cat: approximately $1,200 per year for a 14 lb. cat, for high quality, freeze-dried raw food.
Dog poop bags: $40 to $50 a year
Kitty litter: $240 to $300 a year
Annual medical exams: $40 to 80 per visit
Annual vaccinations: $80 to $150, once yearly
Grooming (nails): $10 to $15 per visit, at least once a month
Grooming (fur): $25 to $100, depending on size and condition
Grooming (baths): From $7 for dog shampoo to $35 for professional
Teeth cleaning: approximately $330, two times per year
Toys and treats: Dog: $25 to 50 per month; Cat: $20 per month
Pet health insurance: Dog: $225; Cat: $175
Flea and tick prevention: Depends on the animal's weight, starts $10 to $20 per dose
Heartworm Prevention: $7 to $15 per dose, 12 times a year
Dog boarding: $60 to $120 a night
Dog walking: $25 an hour/ on average