The next step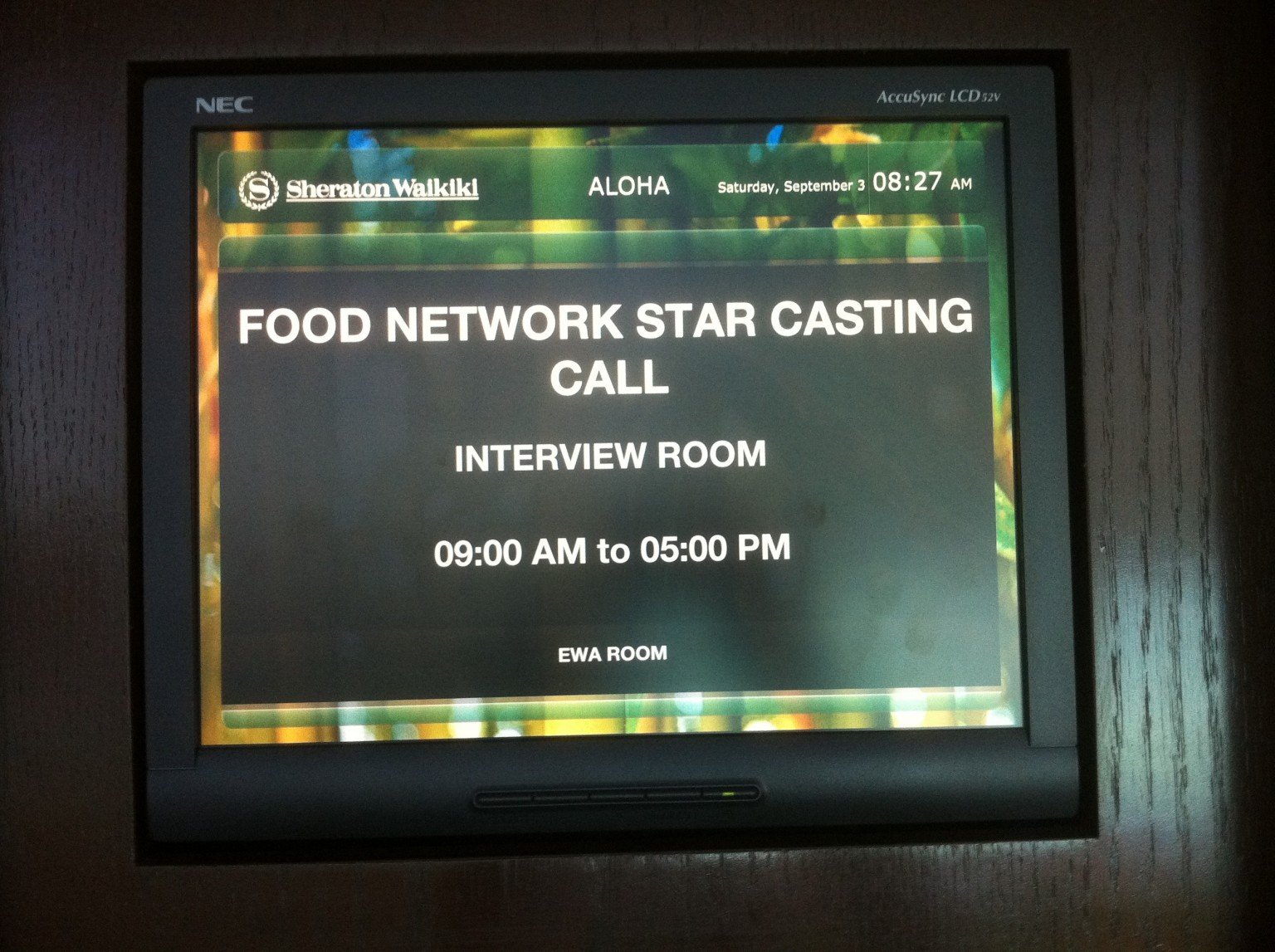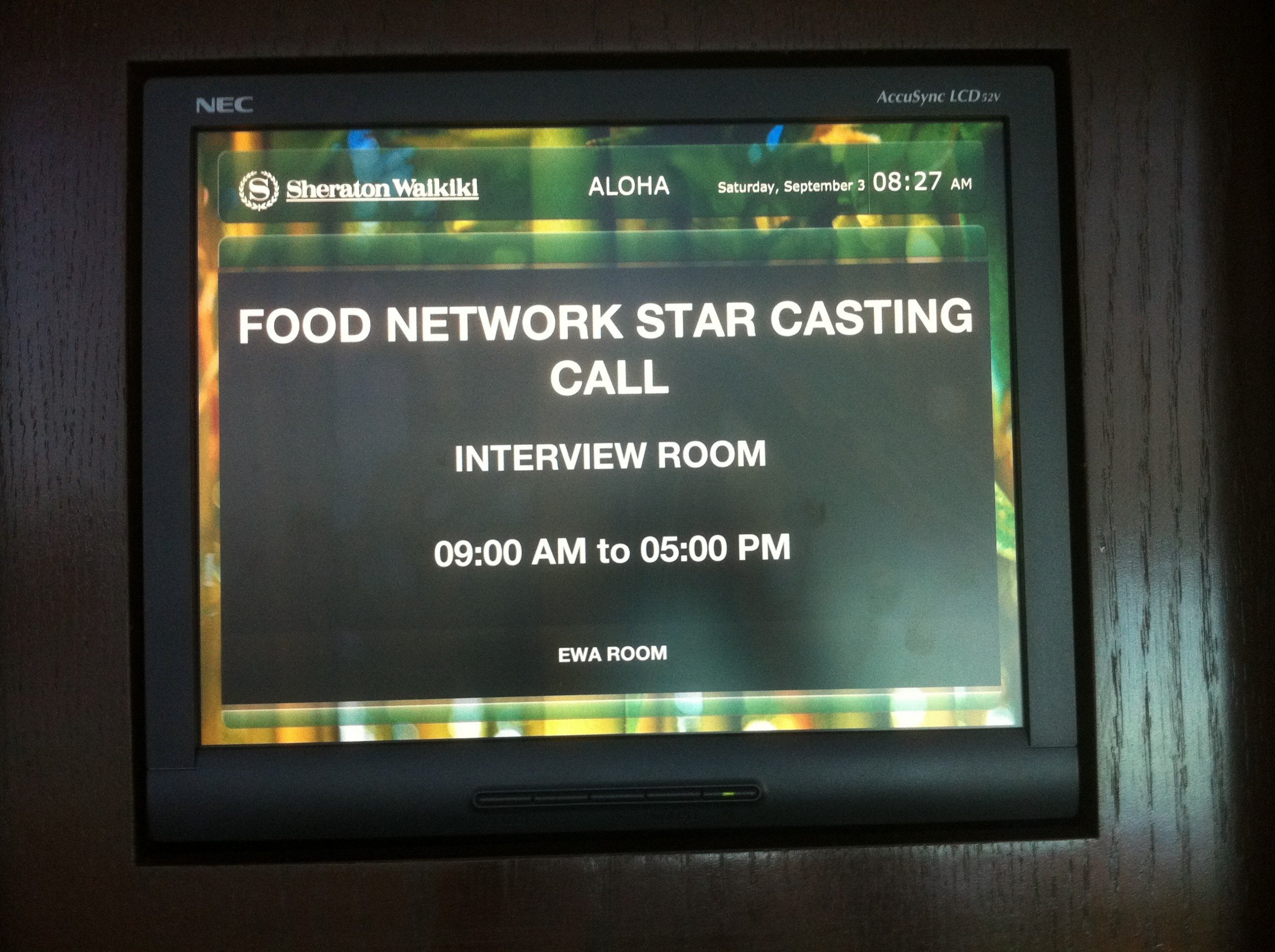 First of all, I want to thank everyone for the outpouring of support and well wishes. All of your comments helped me keep it together while getting ready for my audition to be "The Next Food Network Star."
My bad hand has been aching for the last two days, and I'm not sure if it's my injury flaring up or the stress I'm feeling because of the Food Network call back.
For today's audition, I was instructed by the casting agent to bring one of my signature dishes to be photographed, then be ready to do a three-minute demo. The example the casting agent gave me over the phone was cutting an onion. It's a simple task and one of the first things I learned at culinary school. However, I suspect they really could care less how proficient I am at cutting an onion. Rather, they want to see if I can talk and use a knife without cutting off a finger.
I showed up early so I would have plenty of time to find a quiet corner and prepare mentally for the audition. When the casting agent arrived, she greeted me warmly and threw me the first unexpected curve ball of the day. She gave me a quiz to complete with questions like, "What is another name for arugula" and "Give three grilling tips." Nothing out of the ordinary for any foodie, but still unexpected.
Next I was mic'd up for an on-camera interview. A lot of the questions were things covered on the application, so nothing really caught me off guard. I just tried to elaborate on the answers I wrote on my application. Then, the second curve ball came when they asked me about my injury. I answered honestly, but when they asked me why I wanted to be the next Food Network star, I blurted out without thinking, "Because the worker's compensation doctors told me that I wouldn't be able to work in an professional kitchen again due to my injury, and what better way to prove them wrong than by becoming the Next Food Network Star."
Going into the audition, I was prepared to do two demos — chopping up chocolate for my chocolate chip cookies and cutting orange segments. The orange segment would allow me to display more knife skills because I use a Chinese cleaver instead of a paring knife. But with the chopping of chocolate, I'd have a lot of talking points about why chopped couveture chocolate yields a better cookie than Nestle morsels, thus showcasing my culinary knowledge. After the on-camera interview and quiz, I decided that showing off my knife skills would be the better route, so orange segments it was.
After giving it some thought, I decided to go with my chocolate chip cookies as my signature dish. As much as I would like to say that my chocolate cake with a molten caramel center or my Chinese roast duck, which takes three days to prepare, are my signature dishes, a chef doesn't make this determination. Customers do. People always ask for my cookies, hence that's my signature.
There was no kitchen for the demo; all they provided was a table, so there would be no way to prepare a hot dish. At least with the cookies, I could bake them ahead of time and even leave some for the casting agents to munch on throughout the day, which would leave an impression long after I left.
Surprisingly, once I thought the audition was over, the casting agents had one more curve ball for me… Homework! I have two weeks to send them photos of myself in action, original recipes and a video of myself.
I have to admit that I'm relieved that the audition is over. I probably stressed out over this way more than I should have, but it's an experience that I don't regret. So for now, I'll be sending in the requested materials, then will wait and see what happen.