The meaty feast you need at Momofuku Las Vegas
David Chang's caramelized pork wraps live up to the hype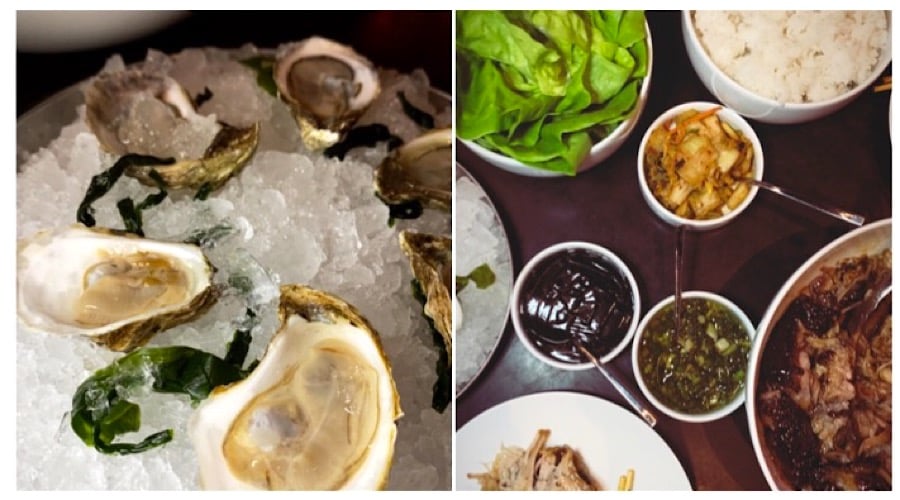 As a Korean-American foodie, I've been wanting to try the bo ssam from fellow Korean-American David Chang's Momofuku for years. I got my chance recently at Momofuku Las Vegas, and it did not disappoint!
Momofuku is easily the most successful Korean-American restaurant I've ever been to, emphasis on American. It started in New York City and has expanded to Las Vegas, Washington, D.C., Los Angeles, Toronto and Sydney. It's run by someone like me, from my generation with a similar Korean-American background.
Momofuku's bo ssam — slow-roasted pork shoulder wrapped with side dishes like kimchee in fresh green leaves — has been featured by the New York Times, Bon Appetit and Martha Stewart. It's more than simply fusion, it's a representation of something evolved, organic and uniquely its own. Most importantly, it's hella tasty! It's quite a spread — a $180 family meal that's recommended for four to six but can feed up to eight people. For my family, it was bo ssam or bust.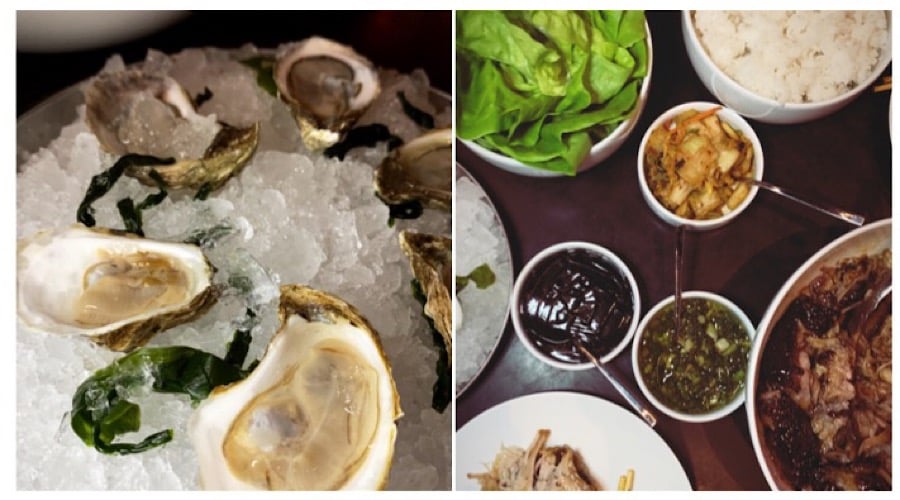 The pork is the centerpiece — a huge, caramelized hunk dripping with flavorful goodness. With it comes coconut jasmine rice, fresh oysters on ice, ginger scallion sauce (our fave), hoisin and kimchi. A bowl of bibb lettuce leaves stands ready. You can sense the level of thought behind the the balance of salt, fat, acid, temperatures and textures. You wrap everything in the lettuce like bo ssam but to me, the similarities end there.
The tastes are familiar yet exciting. The meat reminds me of a blend between galbi ggim Korean braised short ribs and gochujang pork chops. The kimchi needs a little more acid or fermentation to give it more bite. The oysters are nice and do remind me of the oyster kimchi that normally comes with bo ssam. Altogether, it's familiar yet exciting and not at all like old-school bo ssam. I love David Chang and his crazy culinary ways.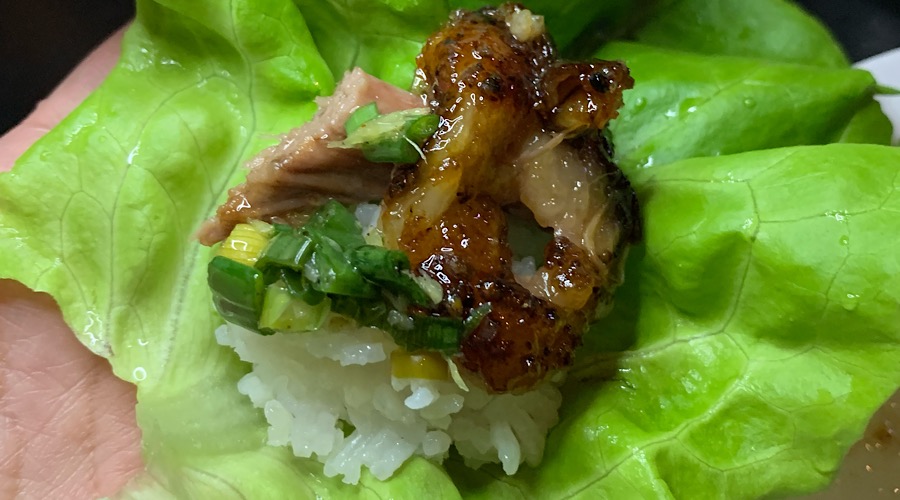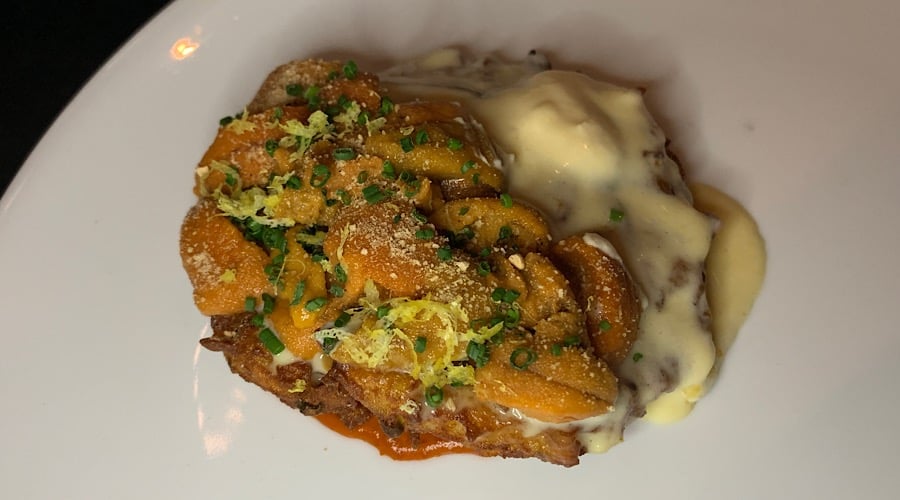 We also get the uni hash brown just because it looks awesome. My husband loves this best. Hokkaido uni atop a crunchy hash brown, who wouldn't love it?
Momofuku Las Vegas
The Cosmopolitan of Las Vegas, Second floor
3708 S Las Vegas Blvd.
Las Vegas, NV 89109
(702) 698-2663
Lunch 11am-3pm
Dinner 5:30-11pm
https://www.cosmopolitanlasvegas.com/restaurants/momofuku