The legacy of Master Chef Peter Timmins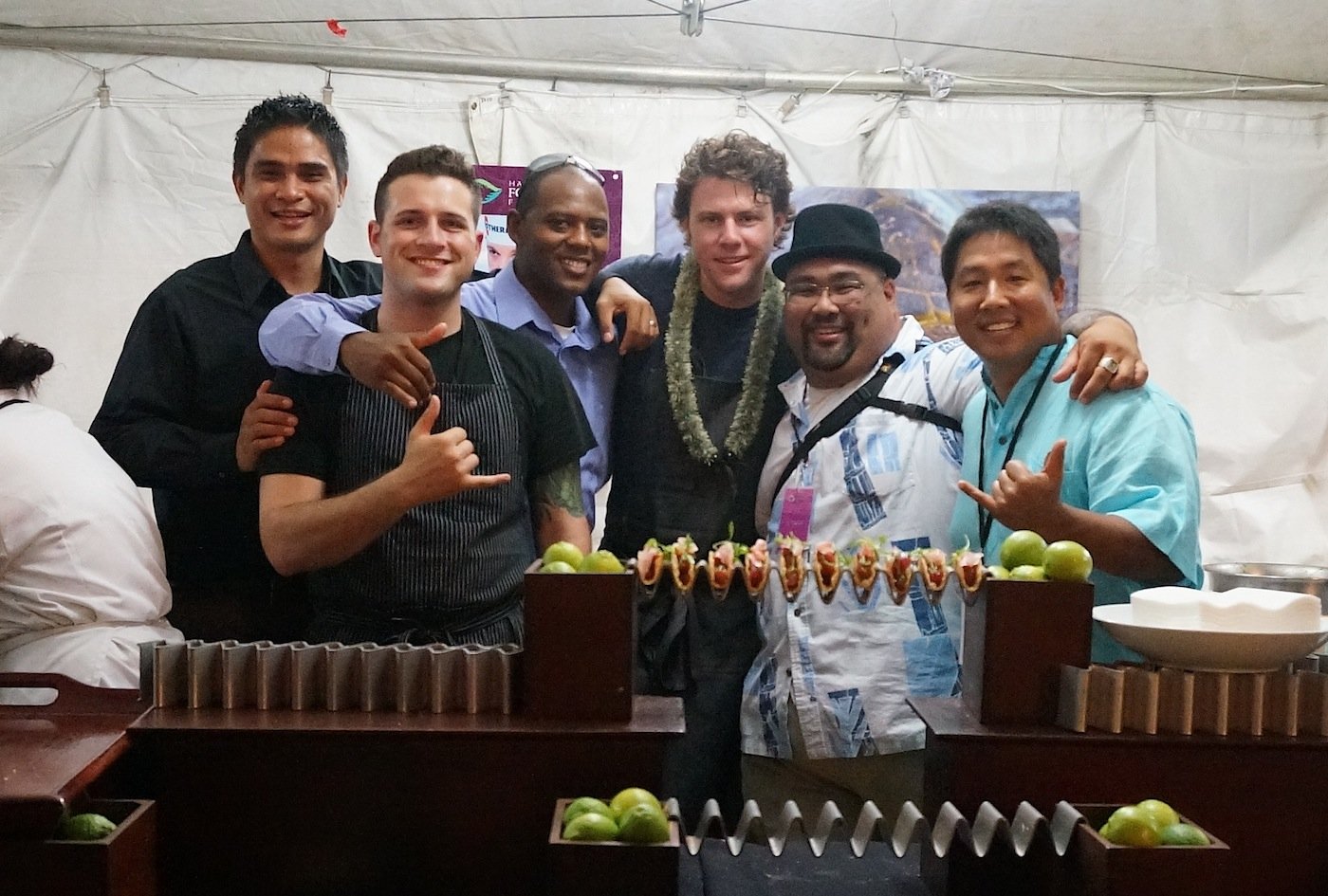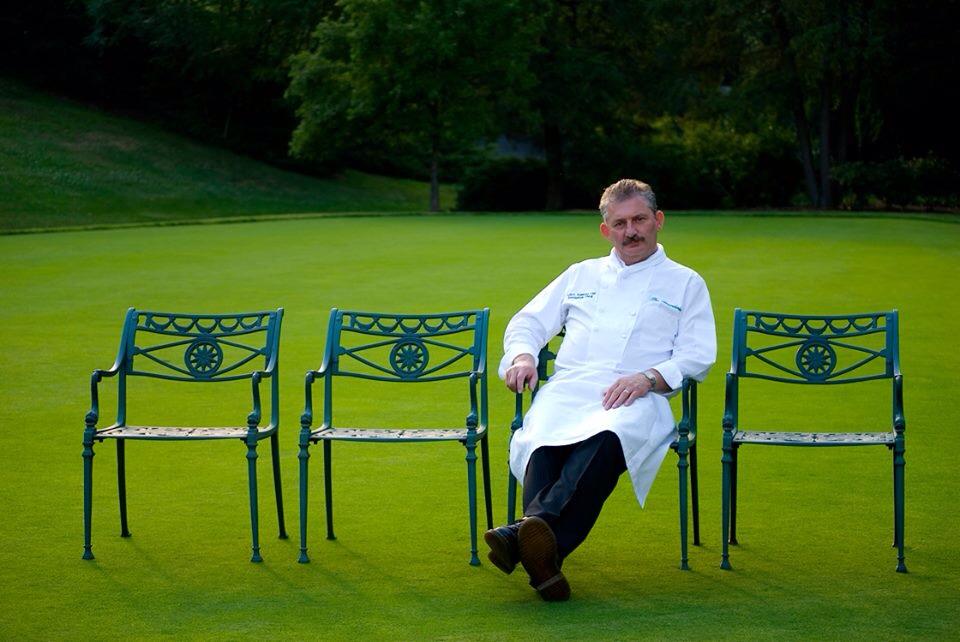 It is said that the measure of a leader is how many leaders they create. A prime example of this is in the life of Master Chef Peter Timmins. Based on the number of leaders Timmins created during his 40-year career, a giant of the industry has passed from this world.
Last week, word of Timmins' death sent reverberations through the industry, particularly among chefs who worked under him at The Greenbrier Resort & Spa in White Sulphur Springs, West Virginia.
During his tenure there, Timmins oversaw one of the most prestigious culinary apprenticeship programs in the United States. Among its graduates are Hawaii Food & Wine Festival regulars Mark Noguchi, chef owner of the Lunch Box and Bocuse d'Or competitor Richard Rosendale.
I had the privilege of working under Timmins when I was at The Greenbrier from 2001-2003. I will never forget my time there.
So often, I hear the media misuse the title Master Chef. Few outside of the industry realize that Master Chef is an accreditation that requires chefs to under go an intense examination process. Timmins was one of only 60 chefs in the world to achieve this coveted title.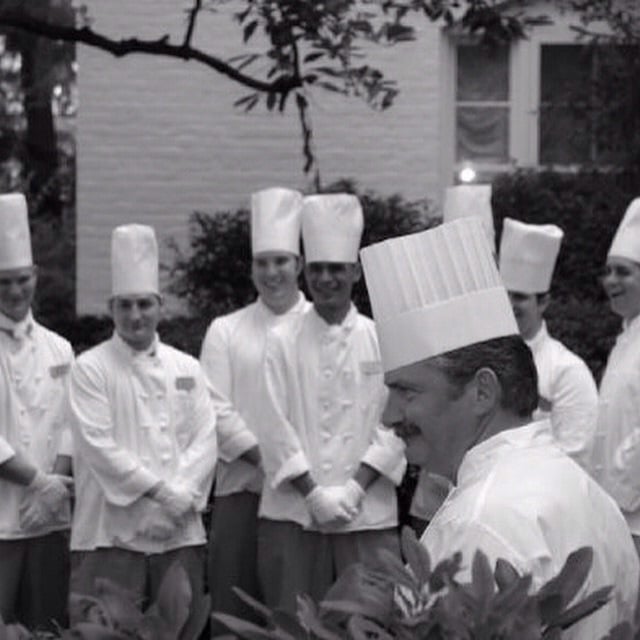 "Chef T was very serious and demanding, but he also had a stern and sneaky sense of humor," says Arin Antonio, Chef at Hoakalei Country Club and 2007 graduate of The Greenbrier apprenticeship program. "Chef T was probably the most intelligent individual that I have ever met. His array of classical cooking techniques and diversity was simply untouchable. An example of this was when we had a sophomore appetizer showing and I created a scallop and smoked lomilomi salmon with a citrus whipped 'cloud'. All my peers and sous chefs only concern was the smoked lomilomi salmon (because they had no idea what it was). Chef T immediately stopped everyone and explained the lomilomi, including its deeper origin and all of a sudden the whole dish made sense. I was in awe, as he had already known what this island favorite was and put it under a spotlight for everyone to see."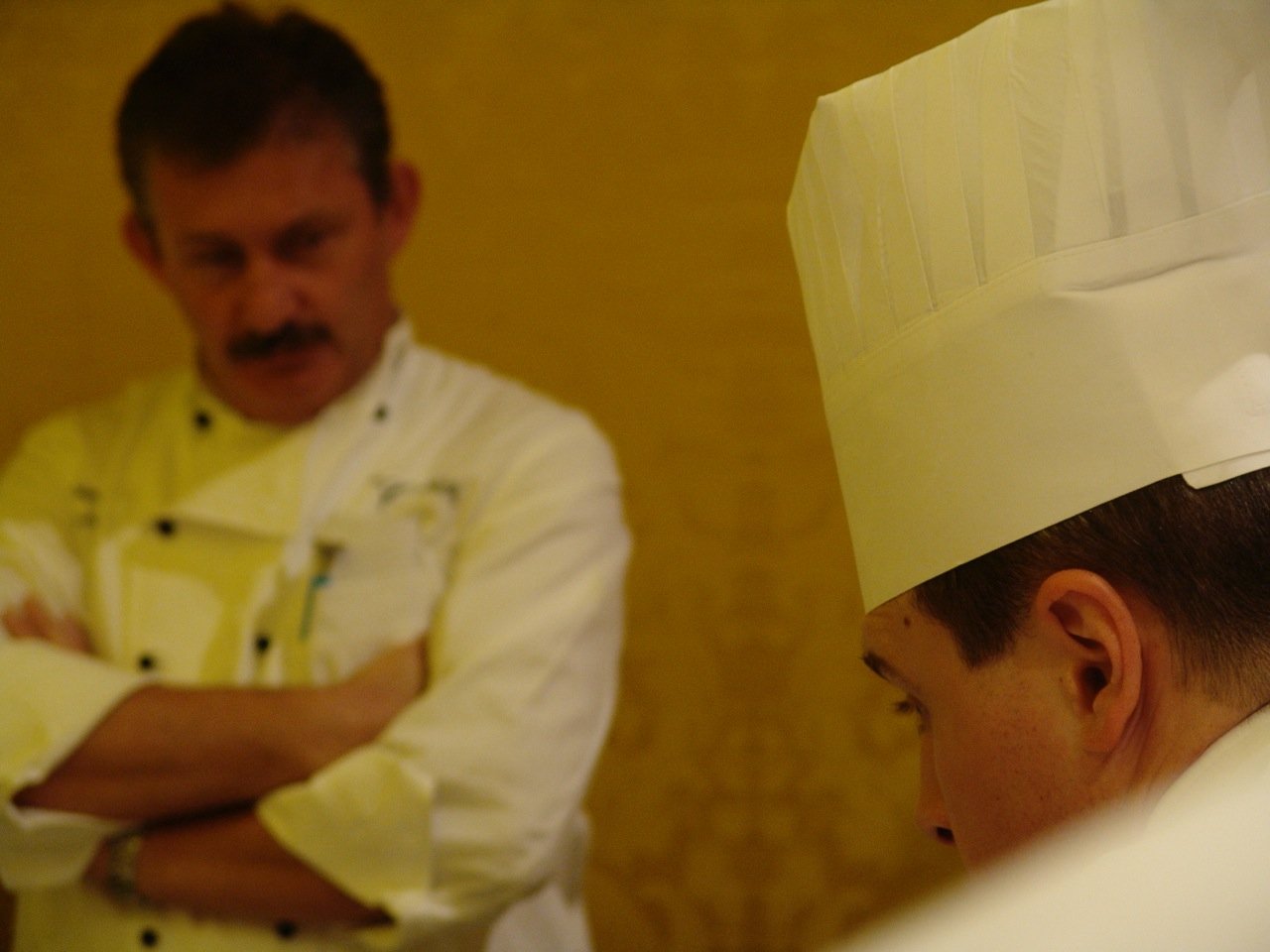 The one thing that I most vividly recall about Timmins will always be his piercing stare. Noguchi recalls when he came under his gaze on his second day of work. "I was working as roast station assist and in the sh**s with plating goat cheese stuffed cherry tomatoes," he said. "Plesh (the executive sous chef) is yelling at me, so chef Timmins walks over to me and asks what's wrong… 'Sorry chef… It's my ADD.'"
Noguchi remembers how Timmons placed his entire body in front of him and said, "That's sh**, I've got ADD! Wanna know why ADD people make better cooks? Because we live our entire lives multitasking. Now get the f*** back to work."
Noguchi pulled it together and finished serving 1,500 guests that night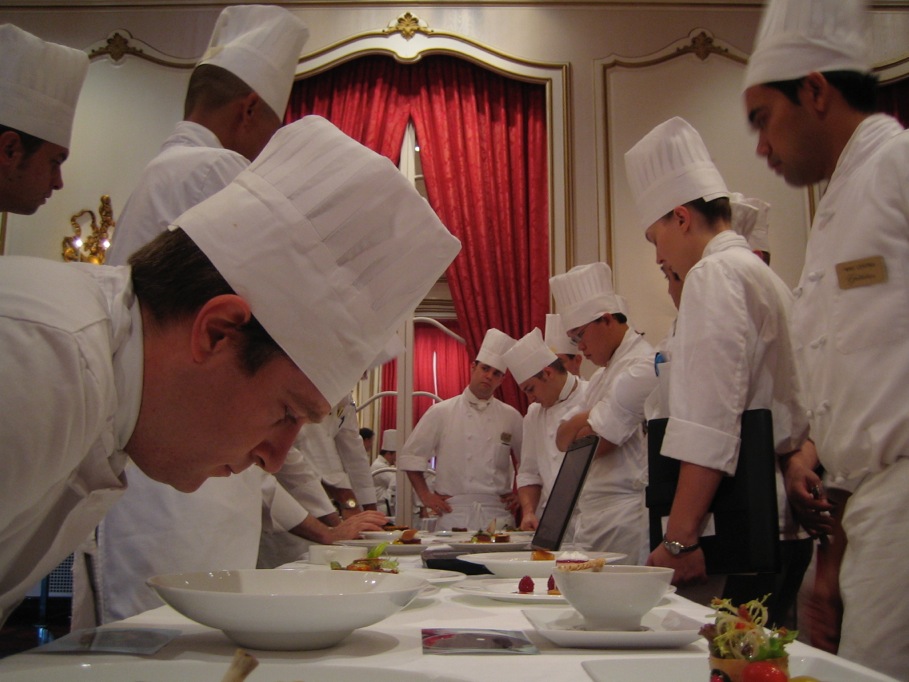 As the above story demonstrates, Timmins not only held his cooks accountable, he held them capable. He was a stern taskmaster; however he genuinely cared for all of his cooks.
Executive chef Curtis Horka of Honolulu Coffee Co. remembers how Timmins taught his cooks that no one can make you be a chef; only you can make you a chef. "Chef Timmins wasn't just about food," he said. "He was a respected, commanding leader and a special kind of mentor. He was someone who you could go to having the worst day and leave feeling inspired and willing to endure more. He always had time to talk and genuinely cared that you always pushed yourself. If you wanted to keep growing then you can't wait for a place or a person to give it to you; instead you need to find the opportunities to grow on your own and make it happen."
Said Antonio: "He was also the most demanding and critical chef I have ever worked for. Chef T always used to say that if someone is in the way of your dreams and goals, run them over like a freight train and get what you want. I have lived my life this way ever since and I train my cooks to do the same."
One phrase that Timmins always said to his cooks was, "push yourself." I recall many times plating a banquet for several hundred people and hearing him say, "Push yourself chef!" It's a phrase that chefs have spread throughout the industry as they progressed in their careers, and to this day, is a motto that I model my career by.
Push Yourself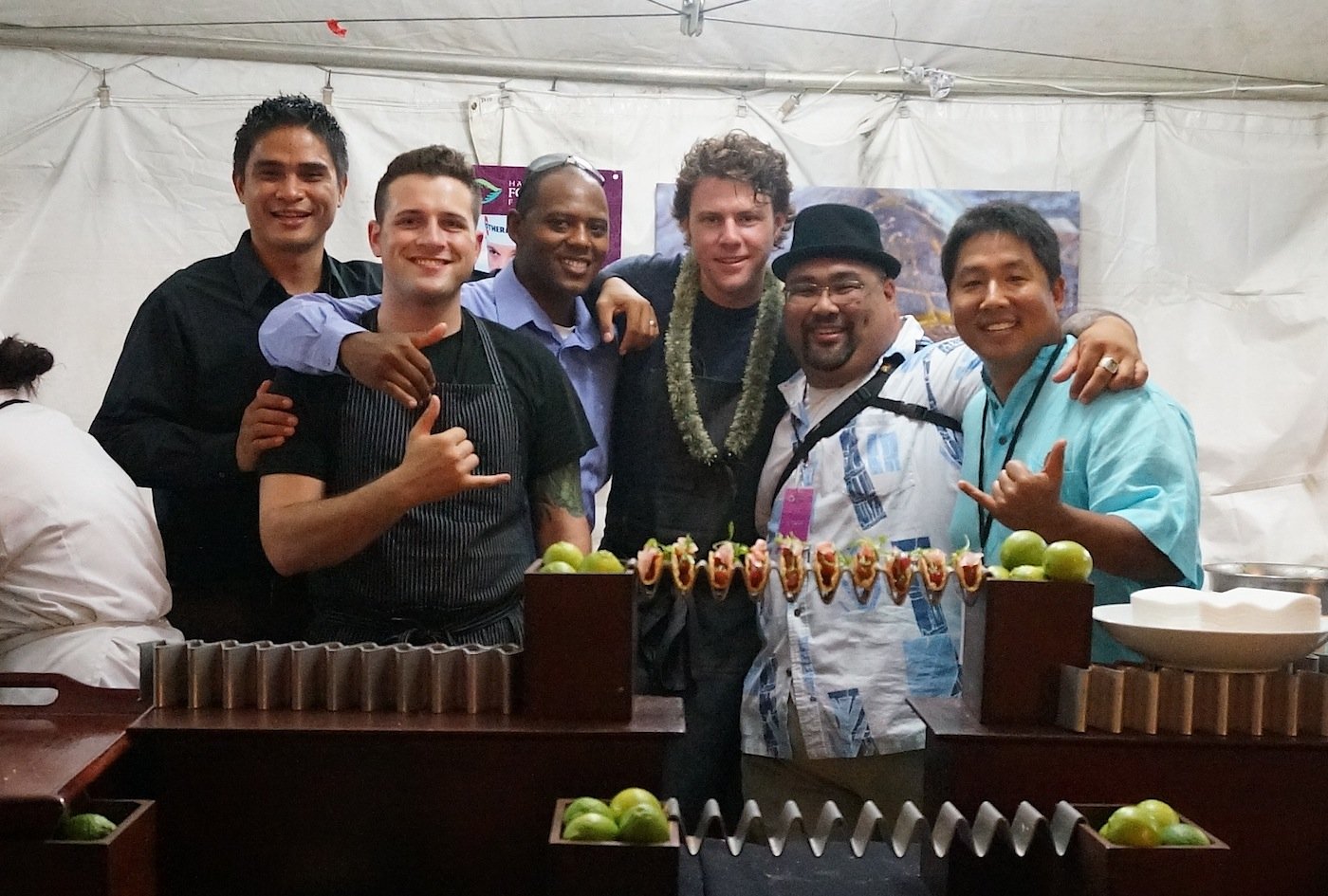 "Every time you looked his way," recalls Horka, "you would find him talking while surrounded by young chefs with ears and eyes wide open soaking in every inspiring word of culinary philosophy."
During his career, Timmins made an impact on countless chefs who now run kitchens around the world.
You will be missed, Chef Timmins, however, your legacy of excellence will continue to spread throughout the industry through the lives you have touched and the chefs you helped to create.