'The Larder,' a culinary playground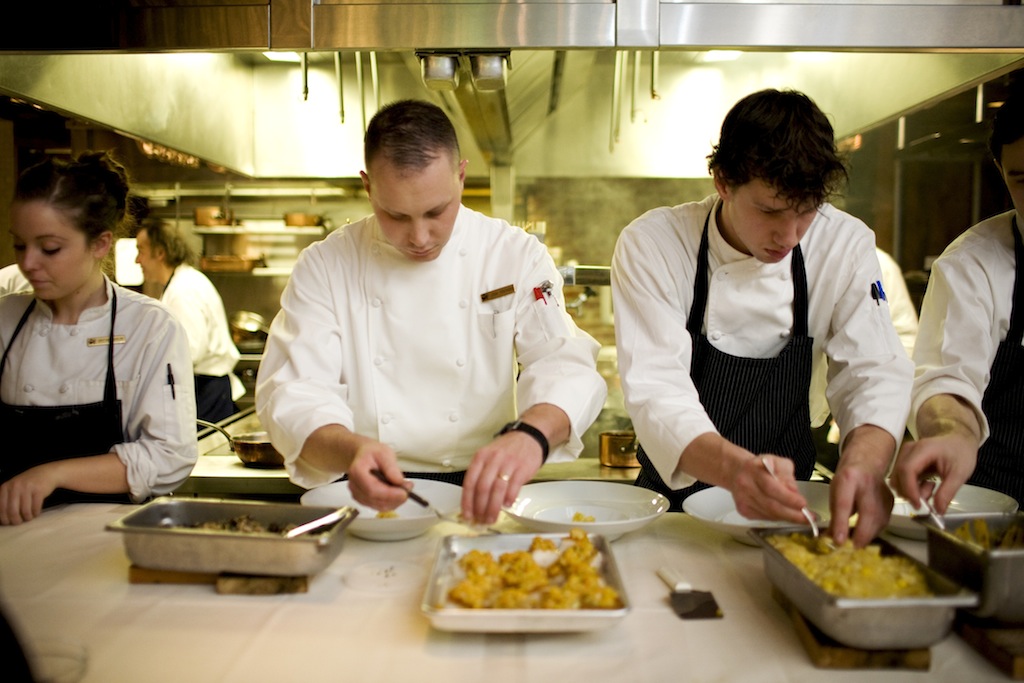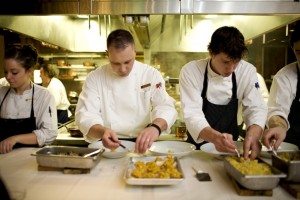 Over the past few weeks, I've had the privilege of interviewing some of the chefs who will be attending the upcoming Hawaii Food & Wine Festival. The first chef I interviewed was Chef Josh Feathers of Blackberry Farm. During our phone interview, we discussed the dish he'll be serving at the From Farm to Table: A Makahiki Festival, which will be held Sept. 8 at the Hilton Hawaiian Village. Once that formality was out of the way, however, we were able to get to the part of the interview that I found most interesting, to talk about "the Larder" at Blackberry Farm.
In old-world Appalachia, larder means "pantry," as Feathers explained. "In Appalachia, the pantry is what you lived on when it wasn't growing season. So, you would put things up for the winter."
Living in a sub-tropical climate like Hawaii means we don't experience seasons the way other parts of the country do. Farmers are able to grow pretty much year round, and whatever we can't grow, can be shipped in from the West Coast, Asia and even Australia or New Zealand if needed. Our access to food has spoiled us, not just here in Hawaii, but anywhere that has a well-stocked grocery store. As such, people don't appreciate what it means to cook according to the season. Few in Hawaii know what it's like to get produce harvested at the peak of the summer growing season, make a jam or preserve and then in the middle of a cold white winter taste what Feathers eloquently described as "summer in a jar."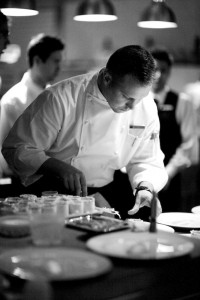 Located in the mountains of Tennessee, Blackberry Farm truly embraces seasonal cooking. Feathers describe what they do at the Larder as a chef's playground, a place I'd love to visit for some culinary playtime.
"Our preservation kitchen makes jams, pickles and dry mixes," he says. "Our cheese room makes sheep's milk cheese through the milking season. We dabble a little with cow's milk during the off season. The cheese maker has to have something to do when there are no sheep to milk. Our butcher shop takes care of the raw meat production for our restaurants. We have a curing room where we do dry cured salami that we are able to retail. Michael, our butcher, makes all kinds of stuff for the restaurants, so there is always pancetta or country ham that we can also use for any specialty type events."
Few places take the time to make their own cheeses or butcher and cure their own meats. Even the Greenbrier Resort in West Virginia, where I had worked, didn't grow their own produce, make their own cheeses or cure their own meats. In many ways, these practices are dying arts because they are so labor intensive that they are not deemed cost effective. Yet, places like Blackberry Farm in Tennessee, French Laundry in Napa Valley, and the Herbfarm in Seattle prove these practices are not only cost effective, but profitable, and epitomizes what farm-to-table really means.
To find out more about the Larder and Blackberry Farm, read my interview with Chef Josh Feathers at HawaiiFoodandWineFestival.com.