The History of Hawai'i From Our Files: Time-Honored Churches That Still Stand Today
HONOLULU Magazine emerged from predecessor Paradise of the Pacific, which began in 1888, fulfilling a commission by King Kalākaua. That makes this the oldest continuously published magazine west of the Mississippi with an enviable archive worth diving into each month. Here's a look back at December 1961.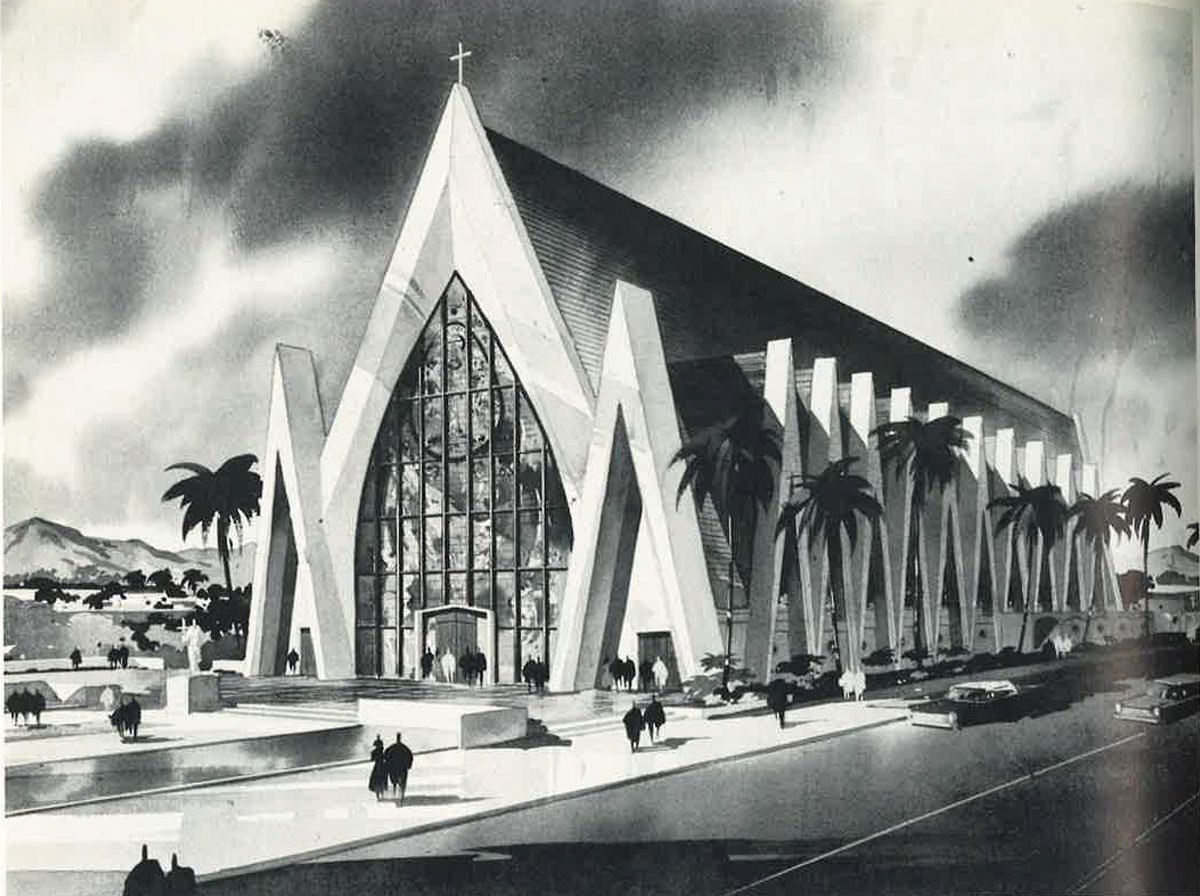 Newer churches have foregone the tradition of owning their own signature buildings, now holding services in schools, theaters and event sites. In 1961, Paradise highlighted beautiful historic places of worship. "The blending of many faiths, and styles of architecture stemming from many parts of the globe, gives Hawai'i's first churches—from the modest to the magnificent—a special charm," Paradise says. "St. Augustine's by-the-sea, directly descended from an 1854 thatched hut chapel in the Waikiki area, is Hawaii's newest and most imposing Roman Catholic Church. … Fronting the beach, it is shown here in architect's drawing because no single photo can encompass its beauty."
SEE BELOW: From Our Files: The Islands Celebrate 100 Years of the Church of Jesus Christ of Latter-Day Saints in 1950
The article also showcases the early acceptance of a multicultural spiritual community, which shows up aesthetically through the structures' designs. "The Makiki Christian Church, which holds services in both English and Japanese, is strongly Japanese in derivation. The First Chinese Church presents an equally oriental influence, and India motifs are clearly seen in the Honpa Hongwanji Temple."
Today, a handful of the churches have undergone renovations, while some remain the same: St. Augustine still stands as a beach-side masterpiece; St. Anthony's on Maui went through three years of restoration after arson damaged the building and beautiful bell tower in 1977. Fortunately, all of these striking historic churches still stand today.
Learn more about the evolution of covers in HONOLULU Magazine and Paradise of the Pacific: 125 Years of Covers, available at shop.honolulumagazine.com.
---
Find more photos from Honolulu's past every Thursday on Instagram @honolulumag.
---