The History of Hawai'i From Our Files: Honolulu's First Official Photographer Arrived in 1846
HONOLULU Magazine emerged from predecessor "Paradise of the Pacific," which began in 1888, fulfilling a commission by King Kalākaua. That makes this the oldest continuously published magazine west of the Mississippi with an enviable archive worth diving into each month. Here's a look back at January 1946.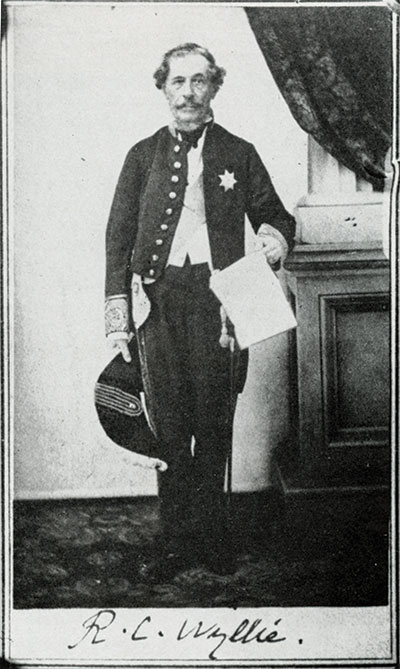 Noted photographer Ray Jerome Baker writes about the history of Honolulu's first photographer in the January 1946 issue of Paradise, 100 years after the ship that arrived in December 1846.
"The passenger list was a very meager one which included the name F. LeBleux, a native of France. Circumstantial evidence indicates that this citizen of France who arrived on the brigantine ʻBeatrice' two days before Christmas, 1846, was none other than Senor L. LeBleu, Daguerreotype artist and subject of this brief review of Honolulu history.
"Senor LeBleu lost no time in setting himself up in business and he must have prospered from the start. On January 30th, 1847, the Polynesian, a Honolulu newspaper, reported that a couple of days previously LeBleu had been robbed of $250. No information is available as to whether or not the photographer's money was recovered or the thief apprehended. Neither do we know where LeBleu's studio was located. Honolulu was a mere village at the time and since everybody knew everybody else it was unnecessary for business people to state their location when soliciting business.
---
SEE ALSO: Hawai'i Then and Now: This is What Honolulu Used to Look Like
---
"From the Sandwich Island News, February 3rd, 1847. 'DAGUERREOTYPE PORTRAITS. The arrival of Senor LeBleu and his camera seems to have created quite an excitement in our little town, and we congratulate him upon the avidity with which our fellow residents naturalized and 'unnaturalized' crowd to his room to exchange the coin of the realm for his well executed little specimens of photographic immortality.
"We understand that the Senor has been very successful in his likenesses, producing pictures as accurate as possible and beautiful as may be; and it is certain the Daguerreotype mania is at present the most prevalent among us. Instead of the ordinary greetings of the day, people enquire whether you have 'been taken yet' or when you are going 'to be taken'—questions which to the uninitiated have a somewhat common sound; and we confess that on hearing the other day, before we were up to the new order of things, that His Excellency, the Minister of Foreign Relations had ʻbeen taken,' an inexpressible shock thrilled through our entire corporosity, and it was with difficulty that we could sufficiently command our nervous sensibility to make the anxious enquiry whether it was with a colic, a constable or a lucid interval.
---
SEE ALSO: Honolulu in 1888: The City That Made the Magazine
---
"Our distress was presently allayed however, by the consoling information that he had only been taken by Senor LeBleu, and that his Excellency's sole suffering had been the difficulty he found in getting so much of his person as could be crowded into the narrow compass of a photographic portrait, all the ornaments and insignia which his exalted office, the order in council and his own strict sense of propriety necessarily obliges him to wear. We are told, however, that in the exigency of the case, he contented himself with the red riband (four inches wide) across his shoulder, that the white star upon his left breast, those yellow crowns upon the collar of his coat, and the crescent, vying with the moon in size and brilliancy, in his neck kerchief—a carelessness of frivolities and humility in ornament which those who have seen the gold cord with tassels besides, will know how to appreciate."
Other research found an 1845 ad in The Polynesian in which Theophilus Metcalf offers his daguerreotype services. But LeBleu's images, including one of Minister of Foreign Affairs Robert Crichton Wyllie, are notable additions to the archives. The first reigning monarch to be photographed in Hawai'i was Kamehameha III. That daguerreotype is in the Hawai'i State Archives.
Learn more about the evolution of covers in HONOLULU Magazine and Paradise of the Pacific: 125 Years of Covers, available at shop.honolulumagazine.com.
---
Find more photos from Honolulu's past every Thursday on Instagram @honolulumag.