The History of Hawai'i From Our Files: Hawai'i's Popular Fashion House in 1957
HONOLULU Magazine emerged from predecessor Paradise of the Pacific, which began in 1888, fulfilling a commission by King Kalākaua. That makes this the oldest continuously published magazine west of the Mississippi, with an enviable archive worth diving into each month. Here's a look back at March 1957.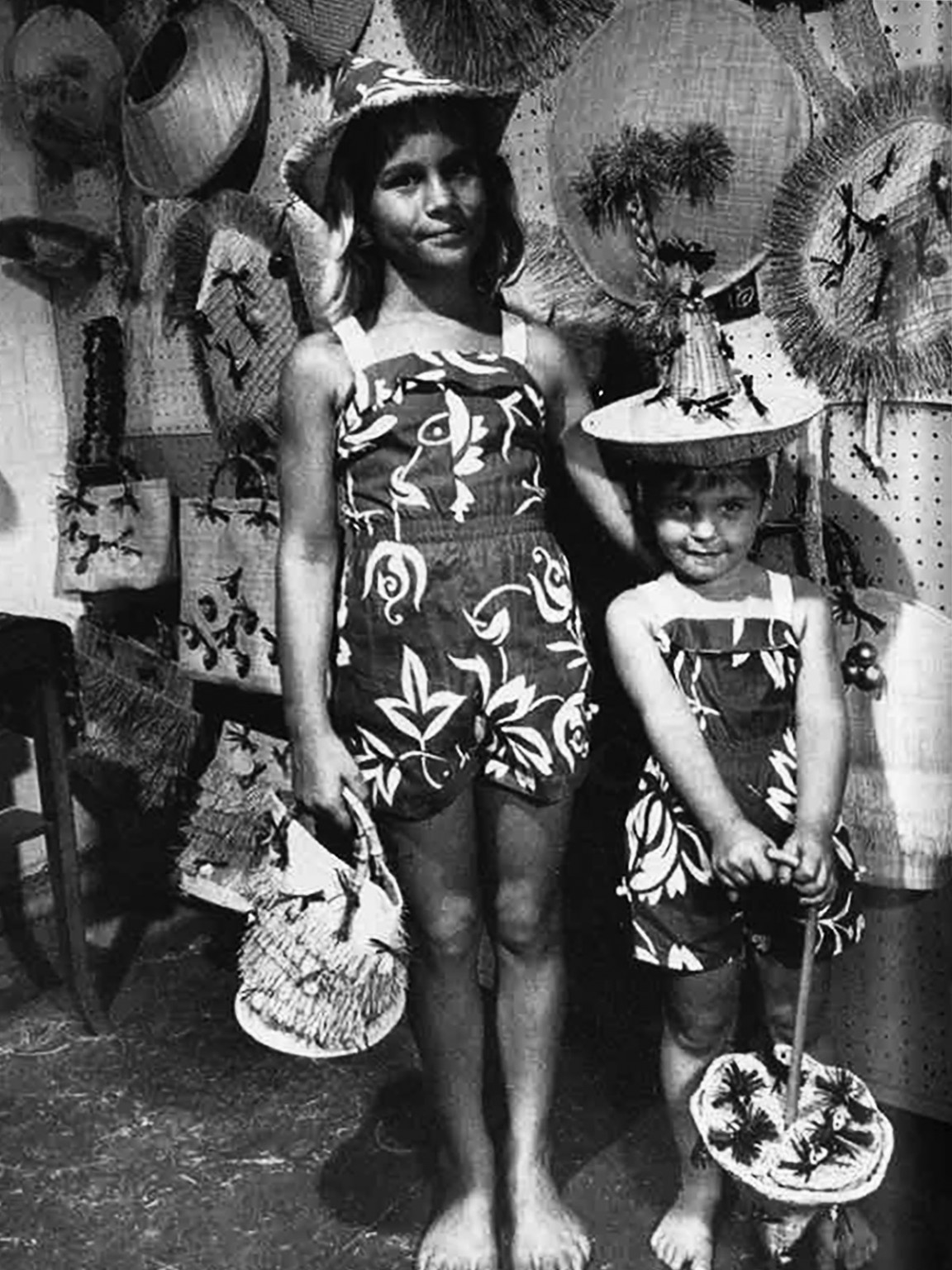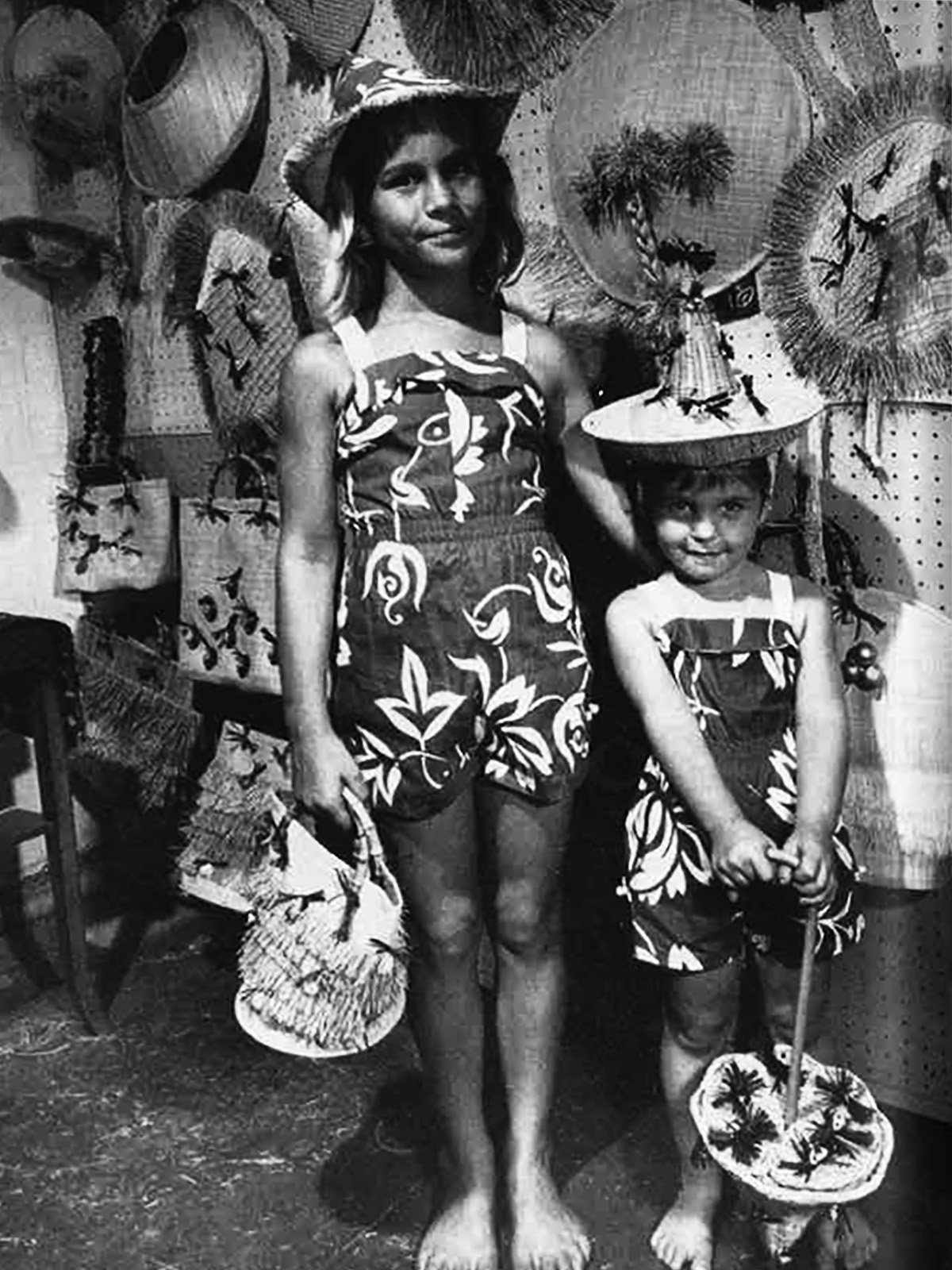 Hawai'i's island aesthetic has always been a popular route of fashion escapism. Just as Edith and Keiji Kawakami were creating 'Iolani apparel on Beretania Street and Ruth Spooner was sewing custom surf shorts in Waikīkī, a young mom was getting attention for her shell and bamboo-adorned bags and woven hats for every do.
"Designer [Barbara] Kim calls her minute workshop and wholesale house Barbee's of Hawaii. … [Barbee's] makes a sun hat with a puka through which the long hair may hang. If it's a sophisticated snood for which milady yearns, Barbee's design comes complete with earrings. There's a hat and handbag combination; there are reversible hats, peek-a-boo bonnets, rice planters hats, hats trimmed with miniature coconuts, grass shacks and chopsticks, a visor bonnet with a fish net tie and spiral bun coolie head shades.
SEE ALSO: The History of Hawai'i From Our Files: A Man's Point of View On Fashion
"Doubling as a Honolulu housewife and mother of two youngsters, Barbara Kim leads a busy life. She started out in business for herself in 1955, and many times business associates have urged her to increase her staff and workshop area. However, she prefers to keep operations small and to keep personally in touch with each step of the business. Designer Kim received her formal education in Honolulu schools and in New York, where she spent two years studying pattern making, drafting and sewing."
A year later, Kim was selling her hats in shops across the mainland. We found photos of her hats in the Fort Worth (Texas) Star-Telegram. In 1959, The Honolulu Advertiser reported that her handmade straw bags and hats had turned into a $300,000-a-year, 180-pieces-a-day business. We were not able to find any mention of Barbee's of Hawai'i today, but the art of puka pāpale is trending again. See our style editor's pick here.
Learn more about the evolution of covers in HONOLULU Magazine and Paradise of the Pacific: 125 Years of Covers, available at shop.honolulumagazine.com.
---
Find more photos from Honolulu's past every Thursday on Instagram @honolulumag.