The History of Hawai'i From Our Files: Hawai'i's First Drive-In Theater
HONOLULU Magazine emerged from predecessor Paradise of the Pacific, which began in 1888, fulfilling a commission by King Kalākaua. That makes it the oldest continuously published magazine west of the Mississippi with an enviable archive worth diving into each month. Here's a look back at January 1982.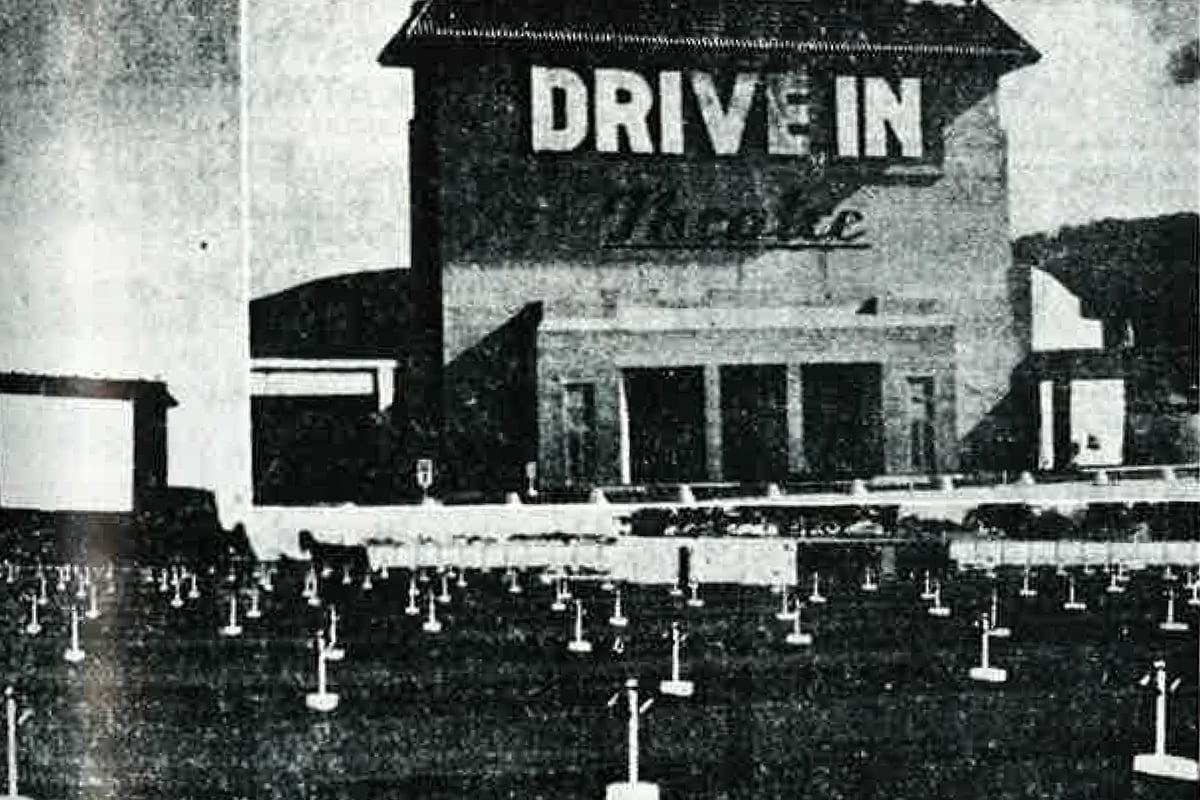 The pandemic unexpectedly made many of us miss something that we hadn't thought about in years—the drive-in theater. In her January 1982 article, "Hawaii's Notable Firsts," writer Marilyn Kim notes that Hawai'i's first opened Aug. 14, 1949, with a showing of two movies, The Moon and Sixpence and So Ends Our Night. "Owned by Consolidated Amusement Co.," the theater was "located on 10 acres of land on Kapiolani Blvd.," roughly where the building housing Central Pacific Bank and Pho Saigon is today.
---
SEE ALSO: Destin Daniel Cretton Talks About Family, Film and Joining the Marvel Universe
---
Admission was "65 cents for adults" and "25 cents for children under 12." Along with food, candy and drinks, the snack bar "provided bottle warmers for mothers to warm their babies' formula." And the drive-in was so popular that the city even "installed special traffic signals on Kapiolani Boulevard to prevent congestion during show time."
O'ahu's last drive-in theater, Kam Drive-In in 'Aiea, closed in 1998. But with COVID-19 sending locals outdoors and 6 feet (or a well-spaced car width) apart for entertainment, it only made sense that drive-ins would return, even if just in temporary pop-up form. The Hawai'i International Film Festival via Aloha Drive-In Movies took over part of Ala Moana Center's parking lot. The Pali Lanes lot was turned into a 16-car drive-in to raise funds for the struggling bowling alley. And Aloha Stadium's Cars Under the Stars Drive-In Movie Night benefitted Hawai'i veterans and local families.
Learn more about the evolution of covers in HONOLULU Magazine and Paradise of the Pacific: 125 Years of Covers, available at shop.honolulumagazine.com
---
Find more photos from Honolulu's past every Thursday on Instagram @honolulumag
---