The great Big Island ice shave crawl
From Kona side to Hilo side, where to find the most onolicious chills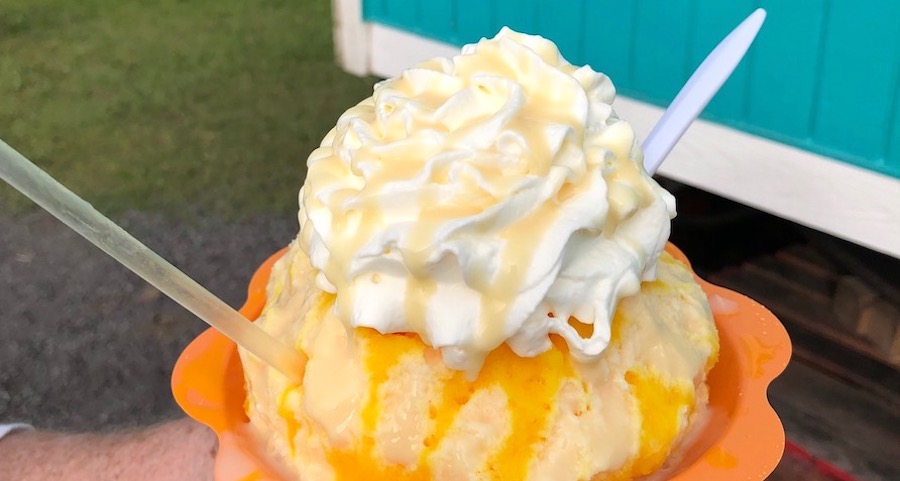 Most visitors come to the Big Island to see Kilauea volcano (now blessedly quiet after last year's eruption) or the white sand beaches along the Kohala Coast. When my family comes to visit, it's for the shave ice — or as we call it in Hilo, ice shave.
No matter what part of the island we head to, one of the first questions I'm asked is, "Will there be ice shave?" It's become a tradition as we try out new places and check in at old favorites to see if they've changed. Three generations with different tastes: Here is what we found on our most recent mission to find the yummiest ice shave on the Big Island.
Original Big Island Shave Ice Co.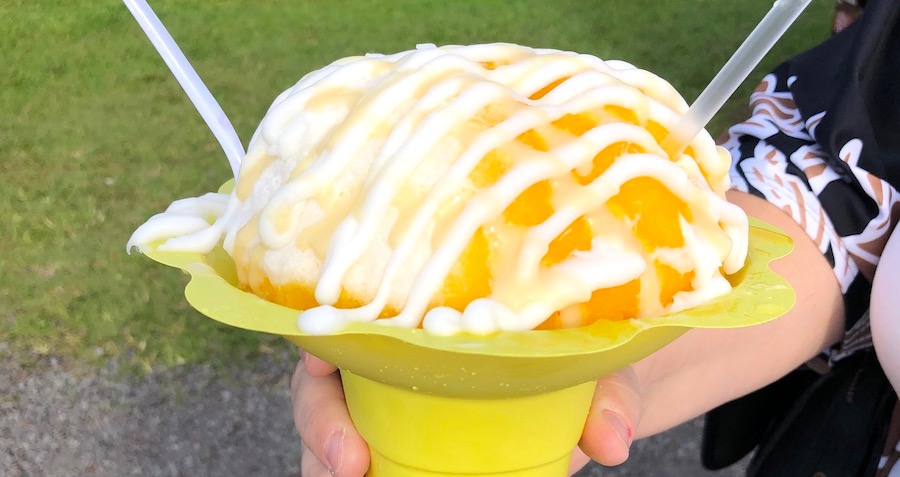 Hands down, this is becoming our family's go-to spot for ice shave in Hilo. The ice is fluffy and you can choose from three different lists of flavored syrups: artificial flavors like Tigers Blood and Bubble Gum, cream flavors (artificial flavor and dairy base) such as pineapple cream, or real fruit flavors like lychee and pickled mango. Make your own combo or choose from their extensive pre-made combo list.
The regular size Noelani (haupia ice cream with mango, pineapple, and coconut syrups, condensed cream and haupia topping) is more than enough for two and makes me glad I live in Hilo so I can enjoy it year-round. My mom likes the variety of flavored ice creams that can be added to an ice shave. This is one of the few places that has her favorite vanilla mac-nut ice cream, as well as haupia, ube (sweet potato) and Kona coffee ice creams.
The great thing about Original Big Island Shave Ice Co. is that you can find their shave ice truck around the island in Waikoloa, Waimea and Hilo depending on the day of the week.
OBISIC portions are huge! But leave that debit card at home, OBISIC only accepts cash.
Mon-Tues: Waimea Church Rd., Kamuela, 11:30 a.m.-5:30 p.m.
Wed-Thurs: Kings' Shops in Waikoloa Beach Resort, 11 a.m.-5 p.m.
Thurs-Sat: Hilo Kai Store back parking lot, 11:30 a.m.-5:30 p.m.
www.OBISIC.com
Kula Shave Ice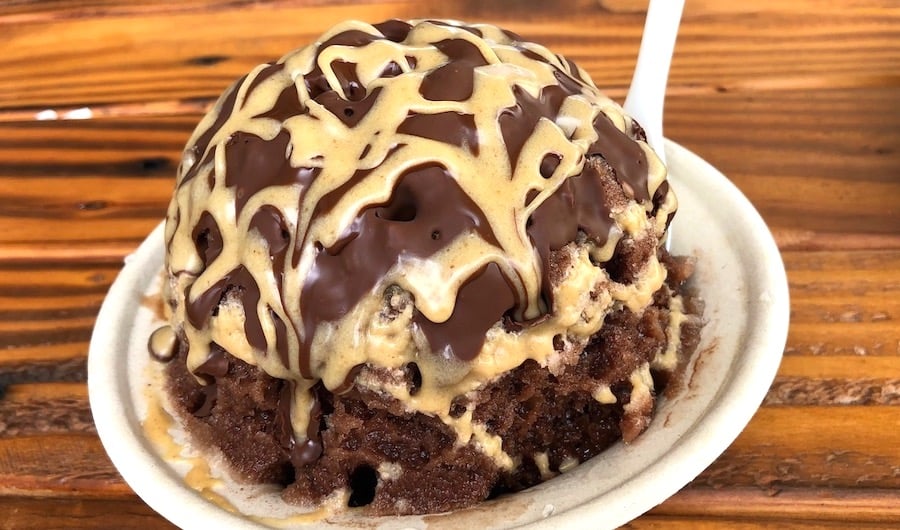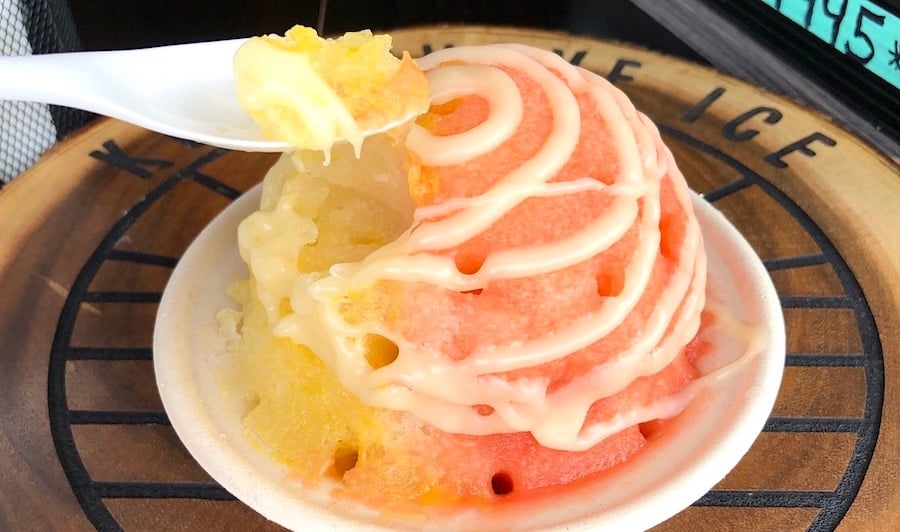 A quick glance at the menu tells you Kula Shave Ice is not your typical ice shave stand. This is the only ice shave place I know that serves poi, soursop golden milk (coconut infused with a variety of spices including turmeric, ginger, cardamom and black pepper) and vegan chocolate gelato. Nearly everything at Kula Shave Ice is organic. It's one of the few ice shave places on island with vegan ice cream flavors (coconut and chocolate), gelato and even a homemade vegan peanut butter caramel sauce.
The caramel sauce is a tasty topping on the Peanut Butter Cup Combo, which includes locally grown cacao-flavored shave ice over chocolate peanut butter ice cream, with a chocolate shell. Portions are good-sized with the Tropical Vibes Combo (mango and guava shave ice with a coconut snow cap) easily quenching the thirst of two people.
Because it is situated in the heart of the Hilo Farmers Market, it's busier on market days (Wednesdays and Saturdays.) The good thing about Kula Shave Ice is that they also serve acai bowls, smoothies and cold pressed coffee, so when you have a group of relatives with different appetites and food cravings, there's something for everyone and you'll know it's healthy and tasty.
57 Mamo St. (at the Hilo Farmers Market)
Mon, Thurs, Fri, Sun 10 a.m.-4 p.m.
Tues- Wed, Sat 9 a.m.-4 p.m.
http://hilofarmersmarket.com/kulashaveice.html
Ululani's Hawaiian Shave Ice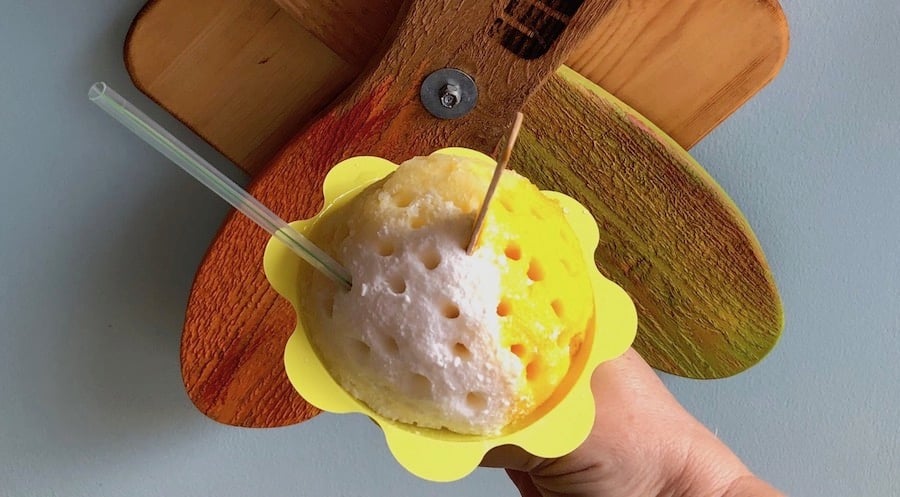 We discovered Ululani's while staying at the Courtyard by Marriott King Kamehameha Kona Beach Hotel. The first Big Island franchise of the legendary Maui shave ice chain is in the hotel's lobby and opens out to the beach overlooking Kamakahonu Bay.
We enjoyed Ululani's so much, we ate here every day we stayed at the hotel! My mom appreciates the sugar-free flavors, while my teenage niece likes the interesting range of flavors, including her favorite blue raspberry.  The syrups aren't overly sweet, the ice is finely shaved and the add-ons are ono. Really hard to pick a favorite combo here because they are all good, especially the Lahaina (pineapple, coconut, and banana), the Sunset Beach (guava, mango and passion orange) and the No Ka Oi (coconut, mango and lilikoi.) Add some Roselani haupia ice cream and Ululani's signature Snow Cap sweetened condensed milk mixture and I'm in ice shave heaven!
Inside Courtyard by Marriott King Kamehameha Kona Beach Hotel
75-5660 Palani Road
Kailua-Kona
Daily 11 a.m.-6 p.m.
https://www.ululanishawaiianshaveice.com/flavors/
Scandinavian Shave Ice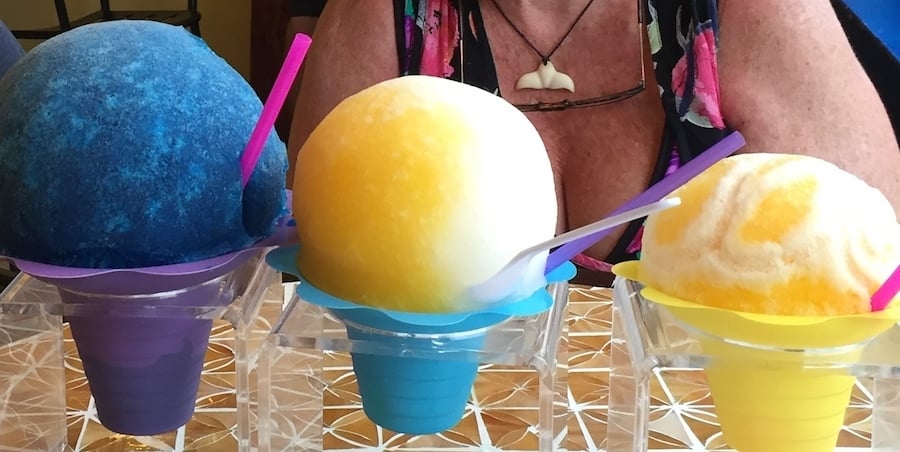 My niece's jaw dropped when she saw the large shave ice at Scandinavian Shave Ice on Ali'i Drive. Even their medium size ice shave is enough for two people, which makes us wonder how many people it takes to eat their $20 jumbo ice shave. This is a place that values quality and quantity with more than 65 flavors of syrups. Factor in ice cream and frozen yogurt options plus the usual array of ice shave toppings like azuki beans and mini mochi, and it can take you longer to decide what flavor combo you want than it does to eat it.
As with Ululani's, diabetics will like the option of sugar-free syrups. Scandi's is always our first go-to for ice shave in Kona. Another plus is that since it is right on Ali'i Drive near Hulihe'e Palace and open til 9 p.m. most nights, we can stop in for dessert after dinner in downtown Kailua-Kona.
75-5699 Alii Drive
Kailua-Kona
Mon-Sat 11 a.m.-9 p.m.
Sun 11 a.m.-8 p.m.
http://www.scandinavianshaveice.com/Site/Home.html
Tropical Dreams Ice Cream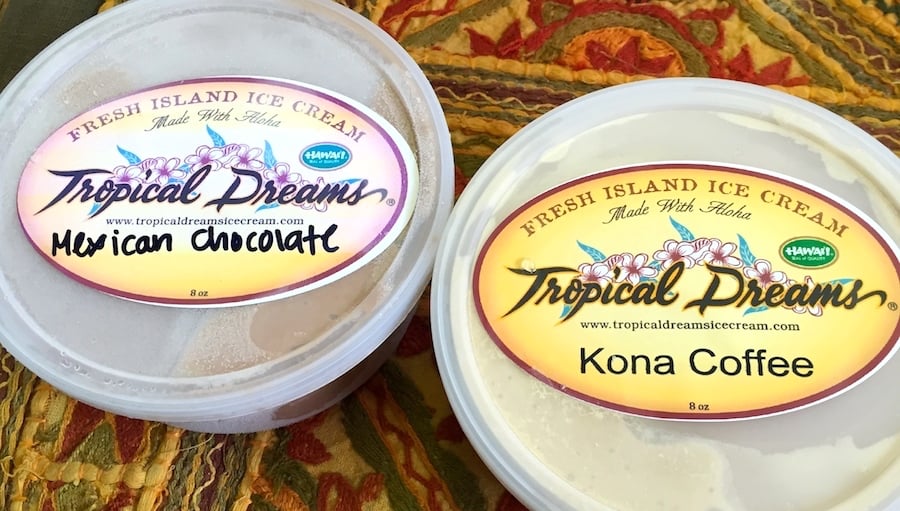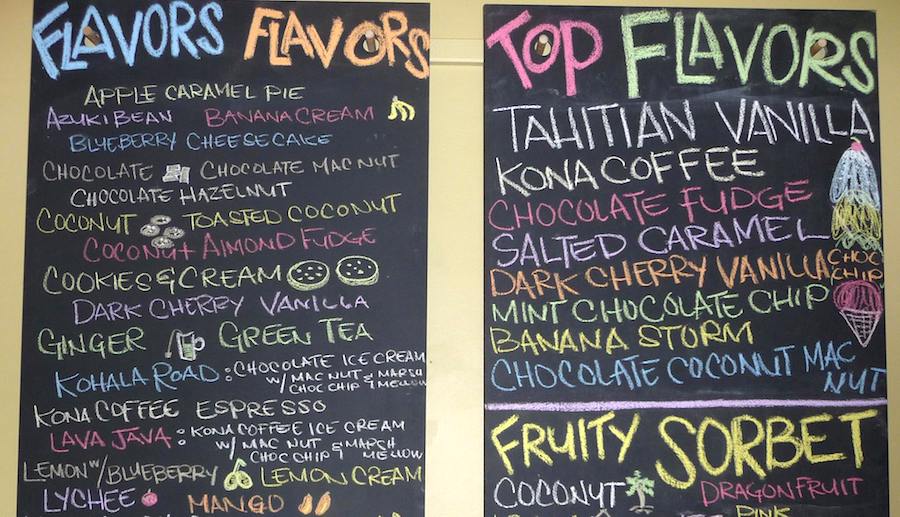 Our ice shave tour takes a detour in Waimea at the Lalamilo Farm Lots. It's off the beaten path, but the steady stream of people stopping by the Tropical Dreams Ice Cream factory for cups, pints, half-gallons, even the big 1.5-gallon size of freshly made ice cream and gelato tells you you've found a local gem.
The factory store is no-frills, but the flavors are a treat for the senses. The Mexican chocolate and ginger are sweet with a little kick to them. The Mexican chocolate ice cream pairs really well with Kona coffee flavor. Their menu is constantly changing depending on what's in season with poha, lychee, strawberry — just a few of the fruit flavors available. They also sell flavors you won't often find at the supermarkets like white chocolate ginger and lemon with blueberry.
66-1250 Lalamilo Farm Rd.
Kamuela
Mon-Fri 9 a.m.-4 p.m.
https://www.tropicaldreamsicecream.com