The Good Table at Stage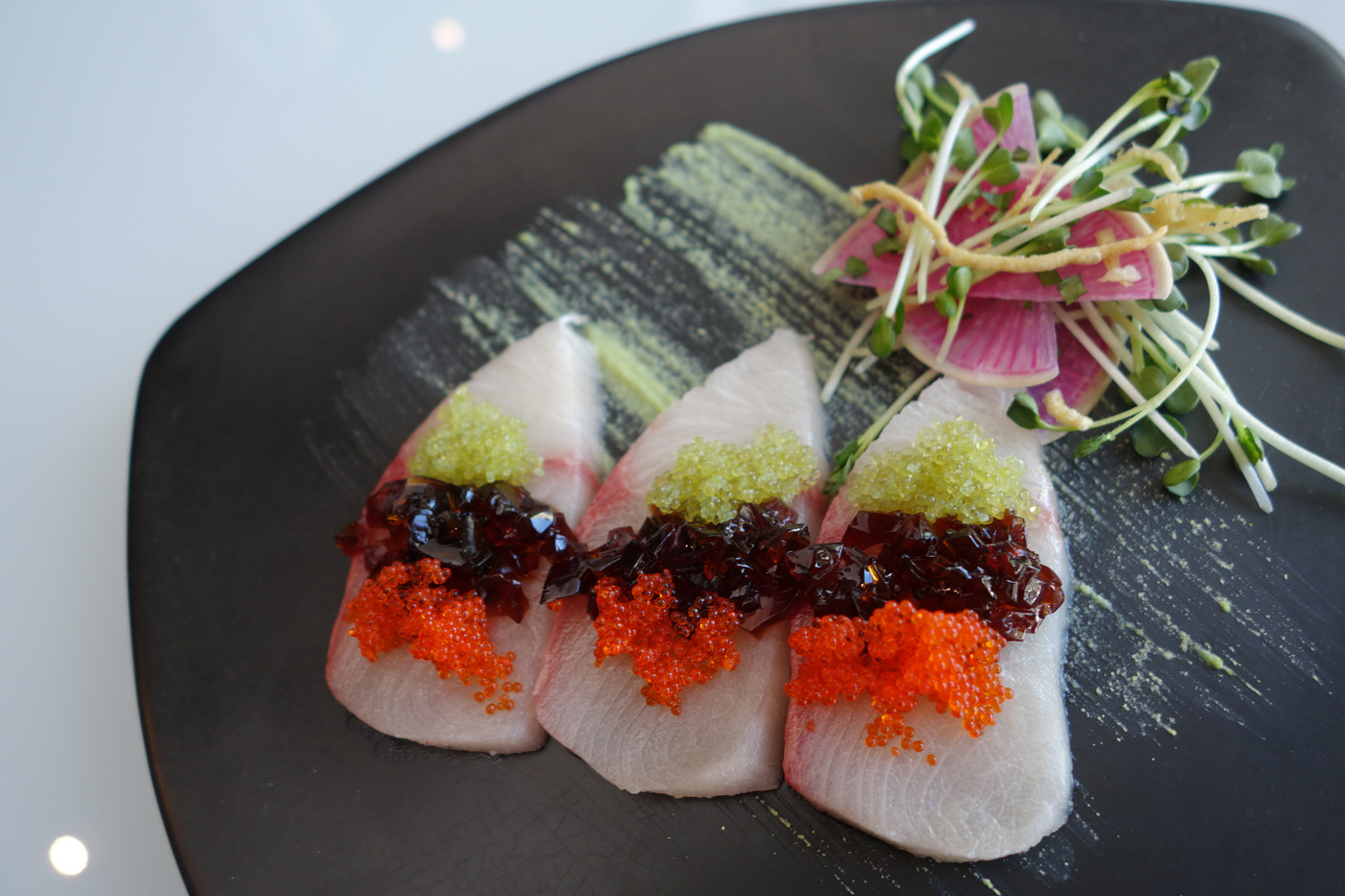 Since this is the last week to buy a table at Lanakila Pacific's The Good Table, I have one more preview of one of the featured restaurants at the event. Stage Restaurant in the Honolulu Design Center has donated five tables to the event, and you can purchase for a party of four or six.
Whether you've already been to Stage or not, this is a great chance to taste the talents of Executive Chef Ron de Guzman and Pastry Chef Cainan Sabey. If de Guzman looks familiar, he is: He has a long history in Hawaii's food industry, having worked at Alan Wong's, on the opening team for The Pineapple Room, and at the Top of Waikiki. Sabey was also with Alan Wong's, and brings that artistic, delicate style to the plate.
They are featuring their signature dishes at The Good Table, and although portion sizes are a little smaller due to it being a seven-course tasting menu, the dinner will be filling. So come hungry. To see the menu, click here. To see what they're serving, … well, check the pictures below.
The Good Table at Stage
All proceeds from the event benefit Lanakila Pacific Meals on Wheels, which delivers hot meals to thousands of senior citizens around Oahu who are physically and/or financially unable to provide for themselves. It's a good cause, and a delicious way to help our kupuna. Table sales end September 22; click here to see all participating restaurants.
Stage Restaurant
1250 Kapiolani Blvd.
The Good Table
October 2, 6 p.m.