The Good Table 2012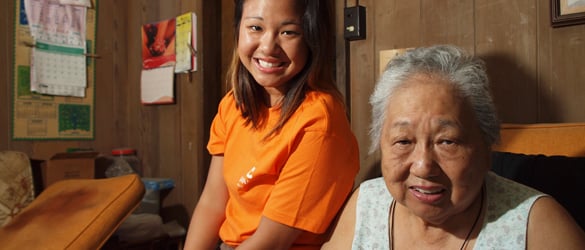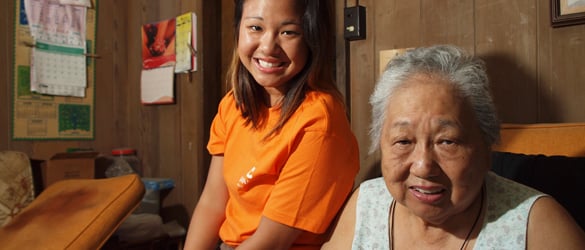 For the last three years, Lanakila Pacific has held a fundraiser for Meals on Wheels called The Good Table. Before I even tell you what it is, I want you to know two things: 1) The money raised goes to feed needy seniors. Even with Lanakila's efforts, 60,000 seniors still face hunger. 2) State funding to Lanakila Pacific Meals on Wheels recently got cut.
I hope that I'll never need to use this program. I hope that no one I know ever has to use this program. But for now, the seniors who need it could use our good will. You usually read my blog because you like to eat, but here's a chance for you to eat and do good for the community.
The Good Table 2012 recently launched its table sales, and several tables are already sold out. More than 50 popular Oahu dining establishments are donating tables to the event, so you still have a good selection from which to choose. If you buy a table, you'll be getting a specially-created meal (often unique menu items not usually offered at the restaurant). Prices range from $125 to $2500, so even at the low end, if you're splitting with friends, it comes out to about $50 per person.
Some of the restaurants include Alan Wong's Restaurants, The Pineapple Room, Orchids at Halekulani, Tango Café, Stage Restaurant, 3660 on the Rise, Beachhouse at the Moana, Café Laufer, Le Bistro, Prince Court, BluWater Grill, Bubba Gump Shrimp Company, California Pizza Kitchen, d.k. Steakhouse, Michel's at the Colony Surf, The Pacific Club, Roy's – Hawaii Kai, 12th Ave Grill, SALT Kitchen & Tasting Bar, Doraku Sushi, Sidestreet Inn – Ala Moana, Downbeat Diner, Aina Haina Chop Suey, Big City Diners, KFC Hawaii and Zippy's island wide. More restaurants are being added all the way up until September 21, when the sales close, so keep checking back.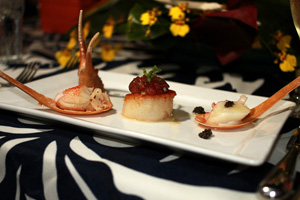 Then, on October 4, all the restaurants will commence their Good Table service at 6 p.m. Since we can't all dine together, you can watch the twitter stream to see the photos posted by all the restaurants in real time. It's like being at a virtual fundraiser!
For a full list of participating restaurants and special menus, or to purchase a table, visit www.TheGoodTable.org or call 531-0555. Help turn one great meal into many. To see all the photos from last year, click here.
The Good Table
Table sales now through September 21
Event: October 4, 6 p.m.