The Death of Distance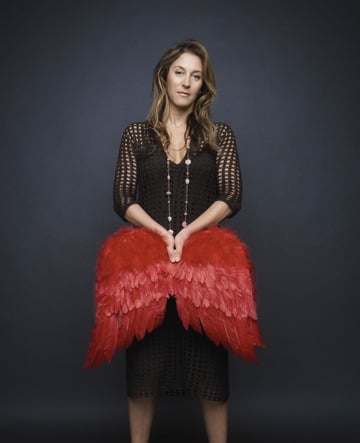 Architecture buffs will want to save the night of April 8. Local artistic think tank Interisland Terminal and the University of Hawaii School of Architecture will host a lecture by Los Angeles architect Jennifer Siegal entitled, "Generation Mobile: the Death of Distance."
Siegal, founder of the Los Angeles-based firm Office of Mobile Design, has focused her practice on mobile structures and alternative construction and fabrication techniques. She says she sees the world getting smaller, something that will have a real impact on modern architecture as we know it. "We're seeing a compression of location," she says, "which means we're not necessarily dependent on local, regional goods anymore. And learning from other cultures, and exchanging knowledge is becoming so much easier."
It's a topic of particular relevance in Hawaii, isolated as we are in the middle of the Pacific. Siegel plans to take a look at where architecture might be headed in the near future.
While she's in Hawaii, Siegal will also be helping to judge the Interisland Terminal's Competition for New Community Architecture. (See here for a previous entry on the competition.) Interisland Terminal is accepting registration and submissions until March 30. For more information, visit interislandterminal.org.
photos courtesy Jennifer Siegal.