The City's Popular Summer Fun Program Returns in 2022
An estimated 9,000 keiki on O'ahu are expected to participate—and here's how to sign up.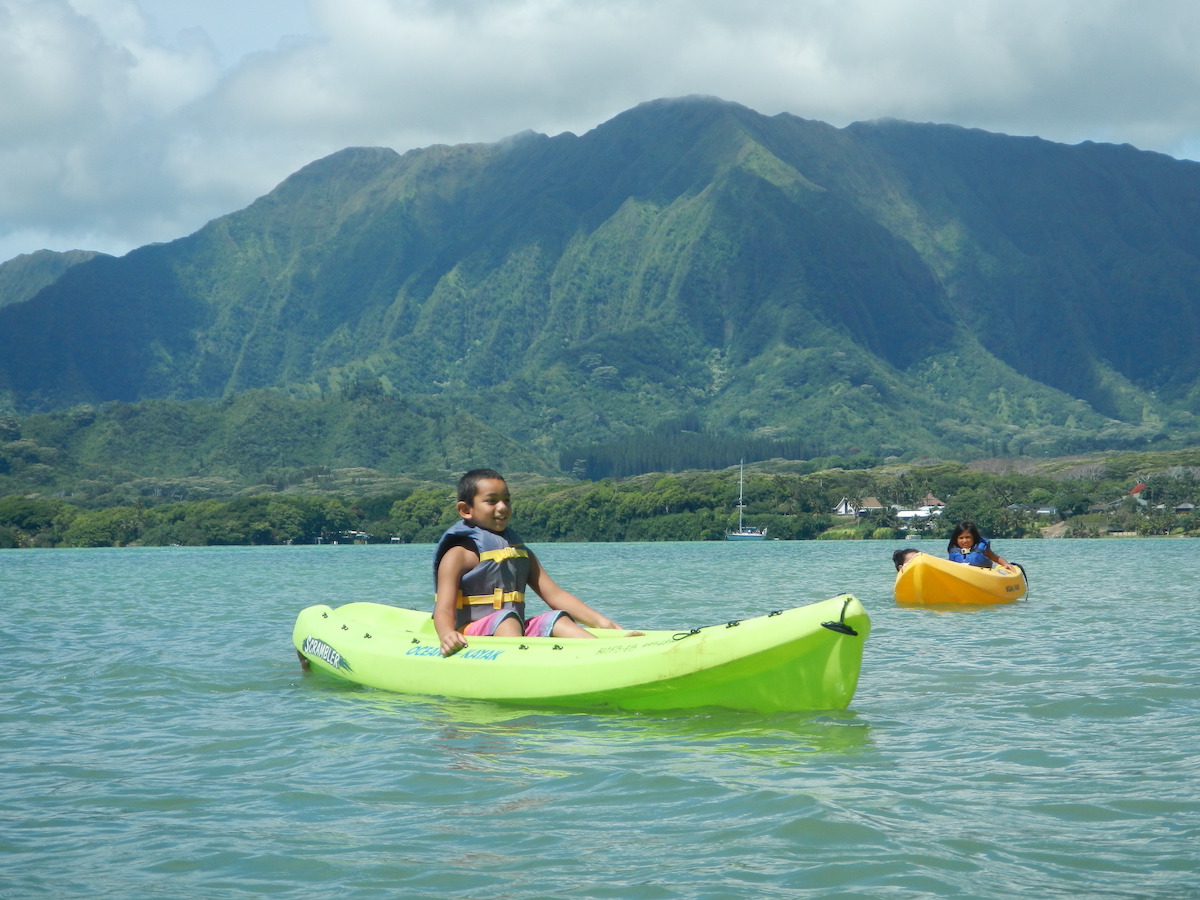 Great news for O'ahu parents looking for summer programs for your keiki!
The city's popular Summer Fun Program is starting up again—at full capacity—at 58 sites across the island.
"I am so thrilled we are bringing Summer Fun back to its maximum capacity this year," said Mayor Rick Blangiardi in a press conference Monday. "I experienced this amazing program first-hand last year, including all of the fantastic opportunities the staff provide to our keiki through this remarkably crafted and affordable program. I hope anyone interested in helping to be part of the Summer Fun team gets the chance to enjoy the program. The bottom line is the more staff we get the more keiki we can accommodate. Let's do our part to accommodate as many keiki as possible."
Summer Fun 2022 will run on weekdays from 8:30 a.m. to 2 p.m. starting June 6 through July 22. It's open to kids who are 6 years old before Aug. 1, 2022 and not older than 13 by July 22, 2022.
(Summer Fun also welcomes volunteer Junior Leaders, who must be 13 years old before August 1, 2022 and no older than 17 years old by July 22, 2022. )
The Summer Fun Program on Oʻahu began in 1944 with 26 sites in response to a community need for positive keiki engagement during World War II.
Summer Fun is a city-operated, seasonal day camp where children are engaged in learning experiences that help build on soft skills and areas of the whole child that promote leadership and success in education and life. Summer Fun is the largest program of its kind in Hawaiʻi. During the pandemic, when capacity restrictions were instituted, the program was completely free for keiki with nearly 3,700 kids attending in summer 2020, and over 5,400 in 2021. For a full-capacity program, the city expects pre-pandemic levels of approximately 9,000 children.
---
SEE ALSO: 📌 HONOLULU Family's 2022 Hawai'i Summer Programs Guide
---
So how do you sign up?
Registration will be conducted in-person at your specific program site from 9 a.m. to noon on Saturday, May 14. (Click here for a list of program sites.) Trust us: There will be lines.
Registration fee is $25 per child, with an additional activity fee of no more than $100 for participating sites that offer extra-curricular activities such as an excursion to Kualoa Regional Park. Eligible families may qualify for waivers of the registration fee, thanks to assistance from the Department of Human Services. Activity and registration fees, or proof of waiver with corresponding identification, must be provided at the time of registration in order for your child to be enrolled into the program. All combined fees will not exceed $125 per keiki. Accepted forms of payment are cash and checks made payable to the "City and County of Honolulu."
Additionally, select Summer Fun locations will offer Summer Plus, which provides activities for enrolled keiki before and/or after the regular program hours. This extracurricular program is offered at an additional cost. The exact sites offering Summer Plus are being determined, and will be posted on the city's Summer Fun website when they are confirmed.
Under current regulations, use of face masks by staff and kids participants is voluntary.
For more information visit the city's Summer Fun Program site here.