The Canvas — more than just a coworking space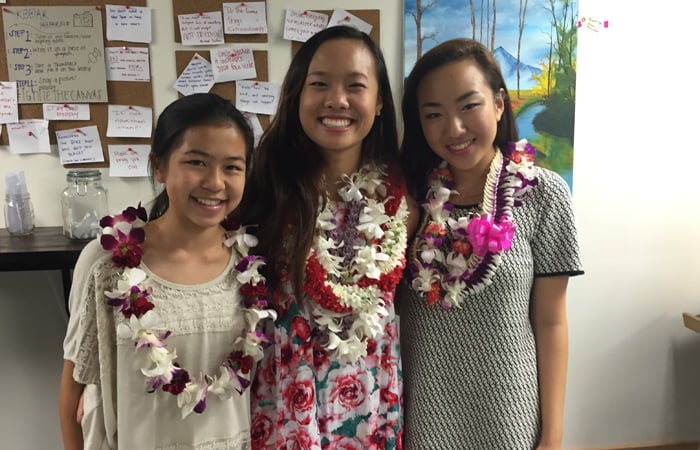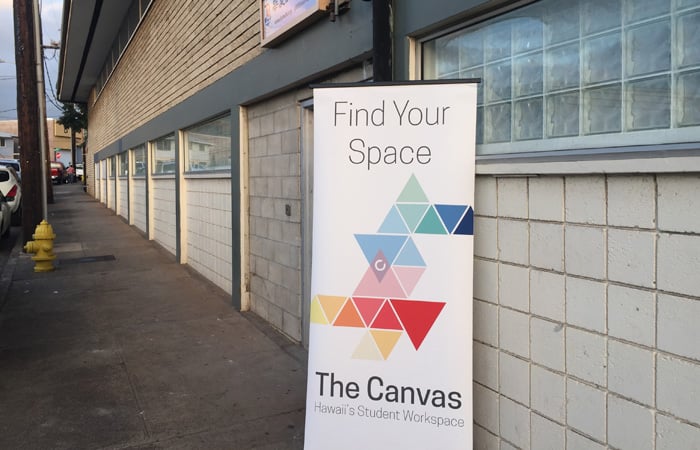 Last Friday, I attended the launch party for The Canvas, a coworking space in Kalihi created by high school students for high school students. While checking it out, amid a sea of teens from across the island, something unexpected happened. I became a little teary, and only later when I got home did it register why such emotion hit.
My connection to The Canvas began last fall, when I spoke to journalism students at Punahou, offering this message: Follow your passions and become entrepreneurs. Do not plan on working for others; cultivate your own ideas and put in the effort to make them happen.
After my talk, senior Tiffany Chang approached me and told me about her startup, The Canvas. She asked me for advice on social media, and I told her to email me and I would help. She did, then we talked over the phone. I offered her as much advice as a phone conversation would allow, and after we hung up, I kept telling people about her — how this 17-year-old and some other teenage girls were starting Hawaii's first coworking space for high school students. So when she emailed me last week, inviting me to the launch. I rearranged my plans to attend.
The Canvas — which is operating under the nonprofit, Center for Tomorrow's Leaders — is tucked away in an industrial part of Kalihi, not far from Marukai Market. It's on the ground floor of a warehouse/office building off Kamehameha Highway. Tiffany spearheaded The Canvas with Moanalua High senior Jessica Kim and Punahou sophomore Isabel Wong. Along with securing the space, they conceptualized and executed their plans from ground up. They organized a committee of students from both public and private schools to help, started up a social media and marketing effort, painted and decorated the place and got funding, grants and donations. Everything in the space was donated, from the flooring to the desks and tables. Overall, they raised more than $15,000 from businesses and community groups, including heavyweights like Alexander & Baldwin. A Kickstarter campaign is coming soon to keep things running.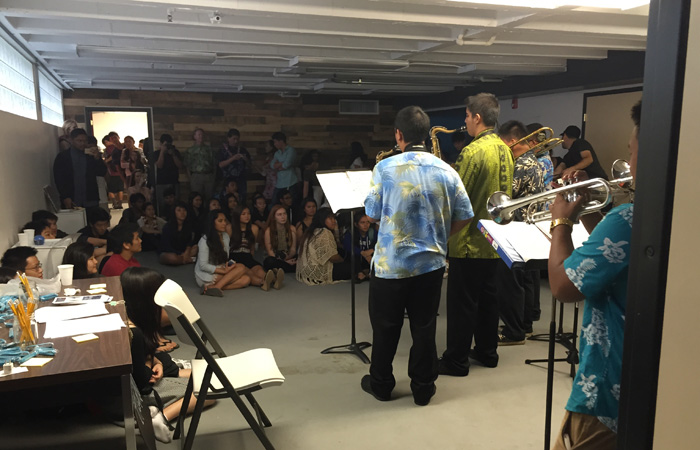 Open on Tuesdays and Thursdays from 4-7 p.m., The Canvas offers three rooms (with Wi-Fi) to high school students who want to do their homework, meet for a group project, read from a collection of donated books and even receive free tutoring. It's like a library for teens, where they won't get shushed and are encouraged to collaborate. There will be events and things like slam poetry workshops, and it's free to those who register.
What struck me about the space was not that it was sleek or cool in terms of decor or its offerings, but that it was so obviously conceptualized and built with heart. All of the furniture was donated, including a decades-old drafting table, given by furniture giant C.S. Wo with the message that if you think big, anything can happen. The table now showcases amazing student artwork like this piece.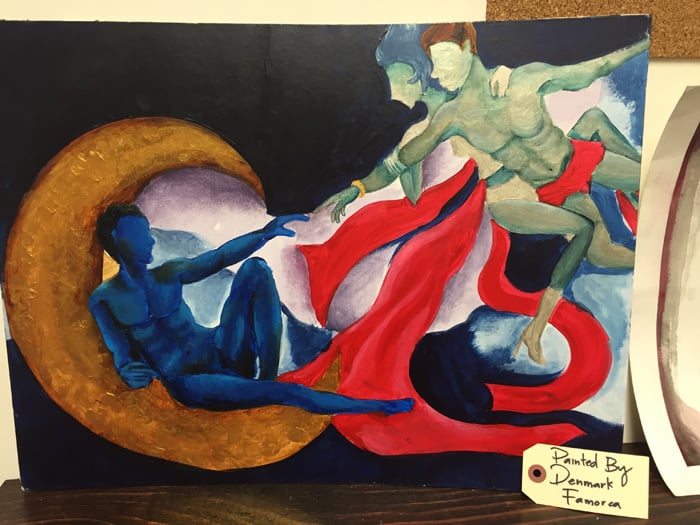 The walls also exude unabashed optimism and inspiration. There are cork cutouts of the world's continents with sticky notes pasted on top, asking the question: "Where is your next destination?"
"Phily to get an education in business and start my cafe!"
"France. Luxembourg. I hope to find my muse."
On another wall, there are sticky notes with such quotes as these: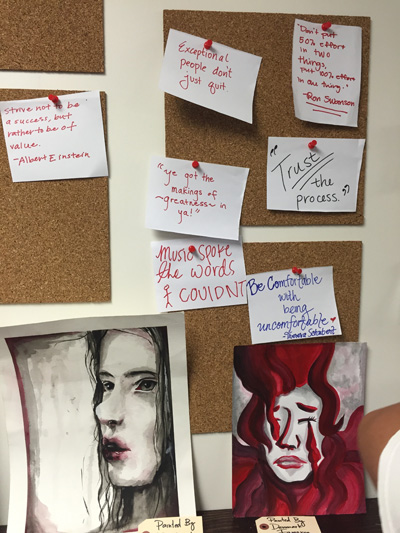 The crowd at Friday's launch event was 95 percent students, with a sprinkling of parents and sponsors who willingly took their places on the sidelines. All the entertainment was provided by teens, including four students from Farrington High who make up the school's slam poetry club. Two of the poets were performing for the first time in public. One spoke about the expectation to put on a happy face, even when there's a swirl of problems, worries and frustrations inside. Obviously nervous, she nevertheless shared her very personal poem with a raw honesty that was wildly cheered.
Here's another one of the slam poets delving into the fear of moving beyond infactuation.
Overall, what impressed me about The Canvas is that teenagers were able to create a coworking space that not only has a purpose and is functional, but is full of character and soul. It took a year, and hours and hours of their time, and it came together.
Seeing the fruition of their idea and everything they put into it really got me. It brought me back to that golden time in life when anything is possible, when the world could be open if you envisioned it as such. It made me reflect, realizing that amid the chaos of work, responsibilities, endless tasks, I've lost sight of the place you need to be internally to embark on not just a startup, but even an ongoing venture.
It was ironic that someone who came to me for mentoring actually showed me how things should get done.
The Canvas
2200 Kamehameha Highway, B-101
www.thecanvashi.org
@thecanvashi (Twitter & Instagram), The Canvas on Faceboook