'The Boy and the Beast' is all about the ride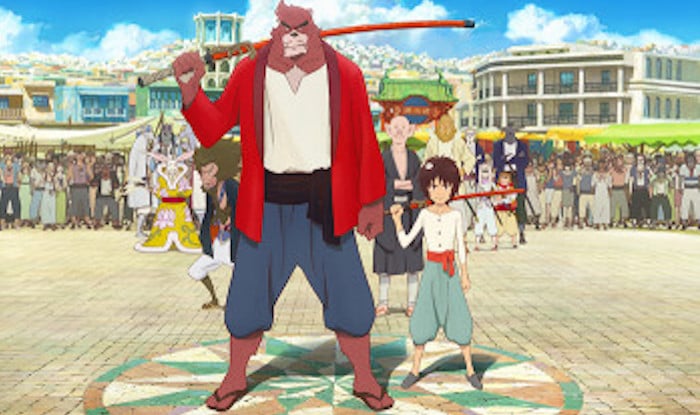 It's that time of year again, when your friendly neighborhood otaku start diving into their closets and cosplaying up in preparation for next month's Kawaii-Kon anime convention. And what better way to get into the spirit than with the anime film "The Boy and the Beast"?
After the death of his mother and a verbal altercation with distant relatives, Kyuta runs away to live on the streets of Tokyo. He meets the bearlike Kumatetsu and follows him back to the land of Jutengai, a parallel world inhabited by anthropomorphic animals. There Kyuta becomes a reluctant apprentice to Kumatetsu, a master fighter and the town slob.
The film becomes a bit formulaic as Kyuta follows the hero's journey, meeting challenges, making friends and ultimately becoming a hero. He belongs to neither human nor beast world, an isolation shared by Kumatetsu, whose slovenly ways make him the object of boos and jeers during his battles. It is obvious that Kyuta will end up embarking on a quest for vengeance and when he does, like Captain Ahab of Moby Dick, his favorite book, it's for vengeance against someone or something that represents what he could have become.
The anime art is top-notch: Scenes of Tokyo and Jutengai have such energy and vibrancy that I caught myself blinking to see if the background was real or animated. I was surprised that for a film about a fighter and his apprentice, there are few fights. But like all good hero journeys, the real story is about the ride.
You won't find typical over-the-top anime fight scenes in "The Boy and the Beast." What you will find is a growing trust and affection between a boy and his master that feels authentic and ultimately outshines the lack of flash.
"The Boy and the Beast" plays at Regal Theaters Dole Cannery Stadium and Consolidated Theatres Kahala until Wednesday, March 16.