The best gift ever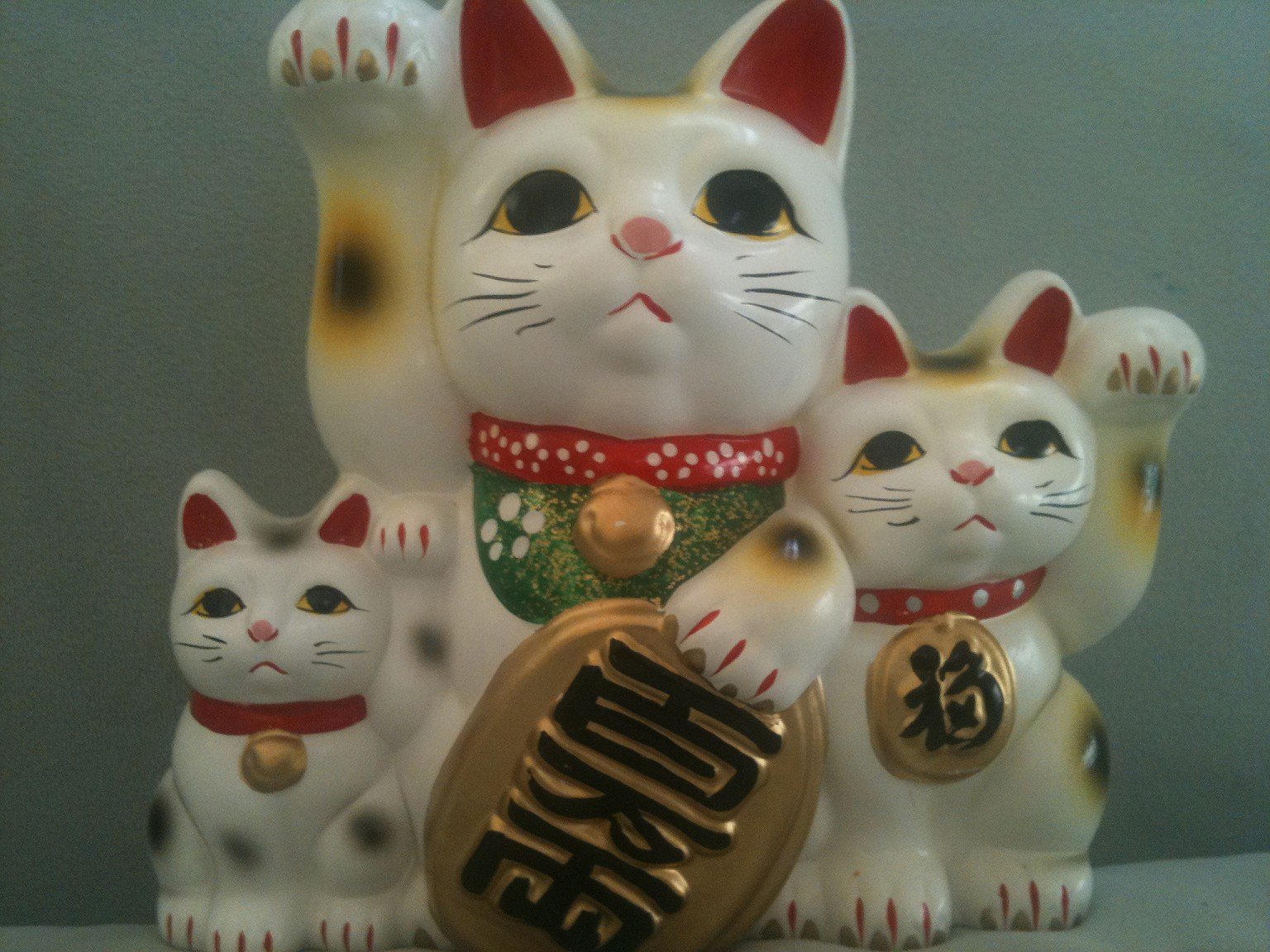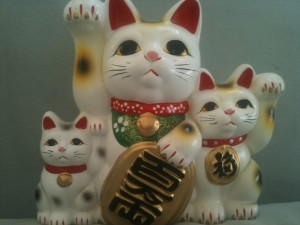 I'm not one to get too sentimental — well, okay, maybe I do occasionally — but this gift of Maneki Neko from my former Advertiser colleagues Scott Morifuji, Tyson Oshiro and Lacie Maemori almost made me cry at last night's Nonstop launch party.
I've seen these cats everywhere around town, at restaurants and stores, and in the back of my superstitious mind, I've always felt the aura of good fortune they bring to their owners. Since I was a little girl growing up here in Honolulu, I always wanted one. But it's not something you buy yourself for no reason, and I never owned a shop or business.
So when John and I opened our gift, I seriously felt gleeful. I'm not one to get too excited about gifts — well, okay, maybe I do occasionally — but how appropriate and thoughtful was this? I mean, Scott works at the Honolulu Star-Advertiser, but he put that aside to wish us luck in a big way.
Typically, Maneki Neko or "Beckoning Cats" are displayed at homes and businesses to invite better fortune. With their left paw raised, these Japanese mascots beckon guests or business to come forth.
I don't ask John for a lot — well, I take that back completely — but he graciously said I could take our cats home. So now our Maneki Neko are camped next to my computer, beckoning guests, or in this case, visitors, to come forth. My 5-year-old daughter put a few pennies inside (they're also a piggy bank) to bring even more good fortune to our site.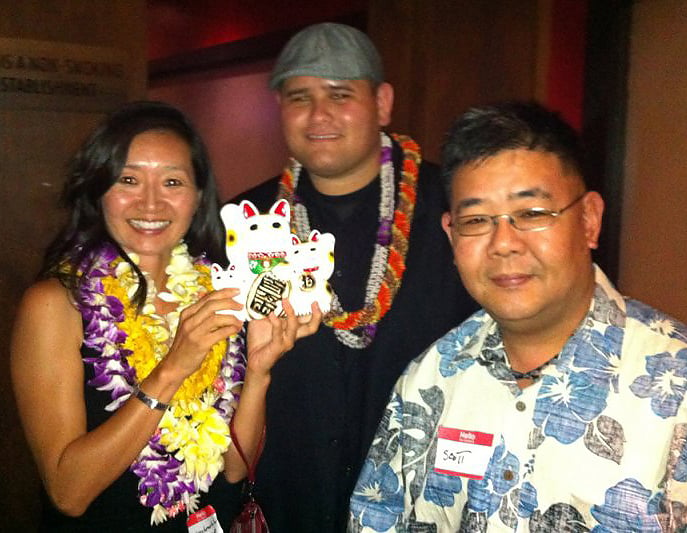 So thank you Scott, Tyson and Lacie for this wonderful gift.
But seriously, I know it's going to take more than some waving cats to make Nonstop successful. These cats are just a reminder to me to keep pushing forward. We may have an opportune wave to ride on, but we gotta do the work to keep the momentum going.
Last night's launch party was all the motivation we need. For all the 300+ people who came out to support us, you have no idea what it meant to our team. We were seriously blown away by how many of you showed up, and how you all want us to succeed. It was serious validation that what we started is worth pursuing. So THANK YOU Honolulu for pushing us on. The good luck I'm feeling is overwhelming.
My recent blog posts
Covering the 'Hawaii Five-O' premiere
We've got two new bloggers
What if people actually work together…
Why 'Nonstop?'
A look behind Nonstop