The Best Bites at Waikīkī's Locavore French Bistro
(Sponsored) Nature Waikīkī's chef Nae Ogawa takes Hawai'i's natural bounty and serves it with simple French flair that pays homage to its source.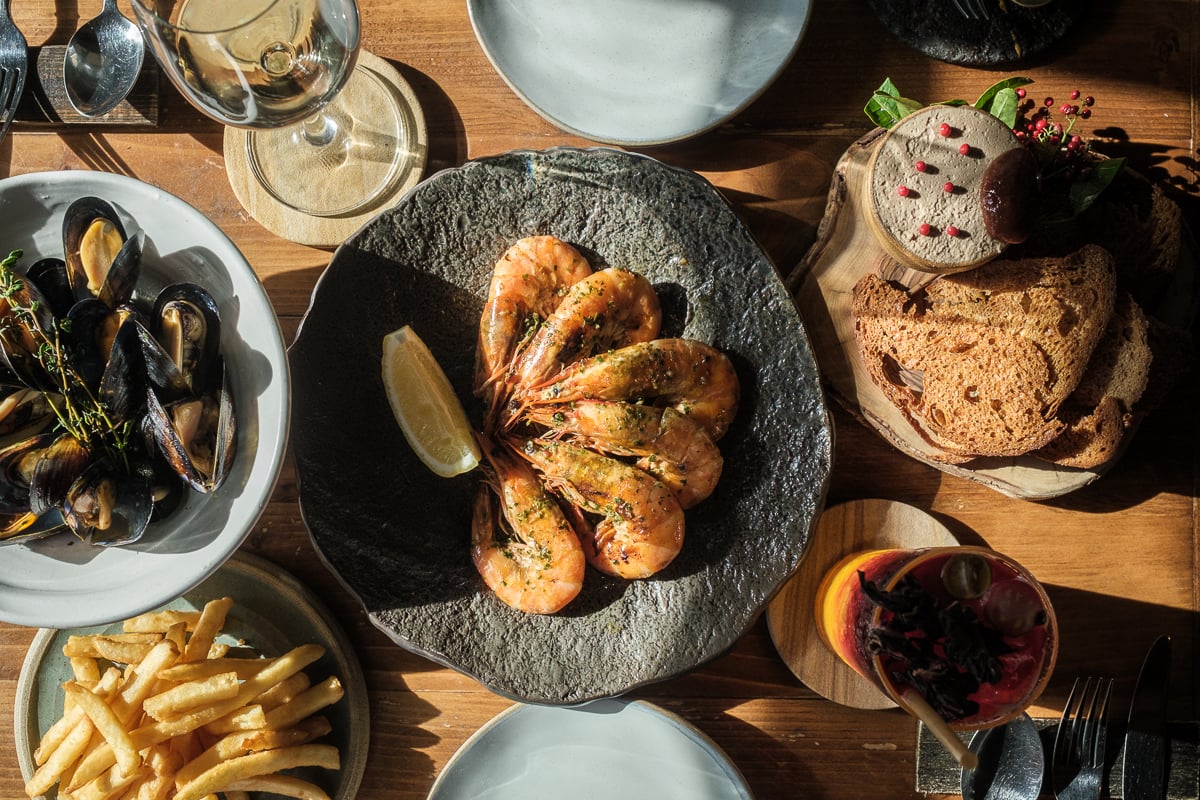 View this post on Instagram
Take a glance at Nature Waikīkī's seasonal menus and you'll be mesmerized to see that a majority of the ingredients chef Nae Ogawa sources come directly from and around these islands. When you sit at her prix fixe counter, you can even learn about each of them via links to Nature's website.
Ogawa, who has worked in internationally renowned kitchens before coming to Hawai'i, is fixated on nature and how it relates to food. She often takes her team to the source to learn about the importance and impact these ingredients have on the local environment.
In this episode of Best Bites, we sample her decisive approach to quality, local flora and fauna viewed through the lens of a local bistro. Organic chicken liver mousse cozies up to guava confit on crisp melba toast; Kaua'i shrimp grilled on the plancha with garlic herb butter are best eaten whole with a spritz of lemon; and local sweet potatoes are transformed into an iconic dessert that's also a feast for the eyes. Ogawa's takes on French classics may be simple, but they honestly showcase just how delicious food born of the islands can be.
Open 5:30 to 11:30 p.m. | 413 Seaside Avenue, Waikīkī | naturewaikiki.com | @naturewaikiki