Thanksgiving Awesome eats: Hawaiian Pie Company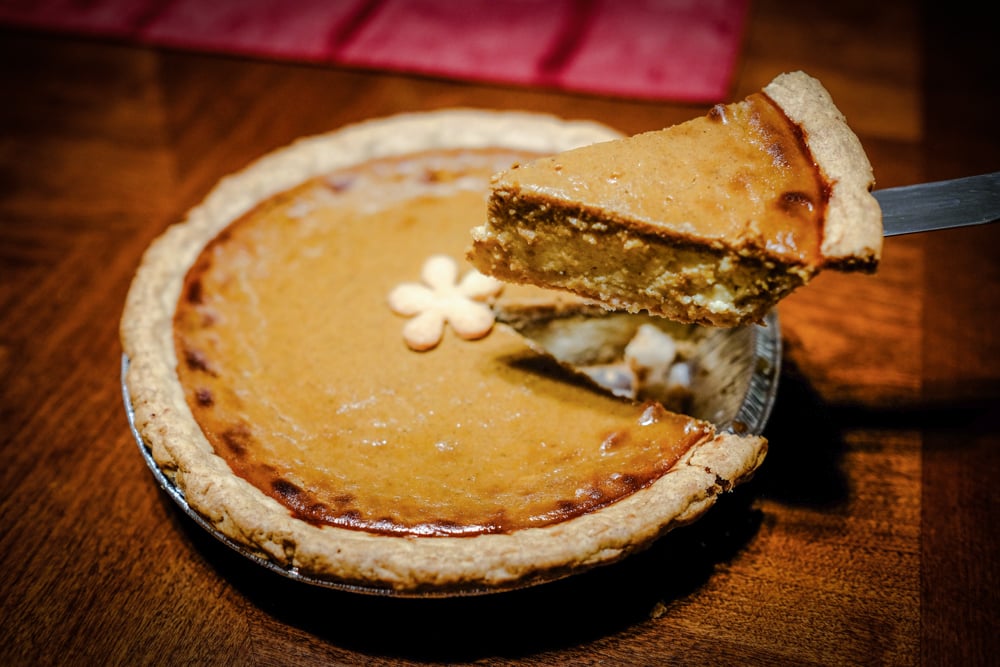 Can you believe it's November already? With Thanksgiving just around the corner, we've put together a special Thanksgiving week pop-up featuring the giant pies from Hawaiian Pie Company. Freshly baked, not frozen! You're welcome, downtown. We just saved you a trip to the shop in Kalihi.
Choose between a silky pumpkin custard or Hawaiian Pie's best-selling strawberry guava pie, or get both to tide you through the holiday. Life gets busy before turkey day, so the pies will be ready for pickup downtown on Nov. 21, the Monday before Thanksgiving.
An important note: All the pies are available by pre-order only! Don't get caught sniffing the scents of pumpkin and guava wafting from the fresh, ready-to-eat pies, only to end up kicking yourself for not ordering one. Pre-orders close on Nov. 18.
Strawberry guava 3-lb. pie, $25

Pickup information:
Don't forget to bring your pre-order receipt when you pick up!
Monday, Nov. 21, 2016
Corner of Bishop and King streets (in front of 24 Hr Fitness and Territorial Savings Bank)
10 a.m. – 1 p.m. (or until sold out)