Thanks for reading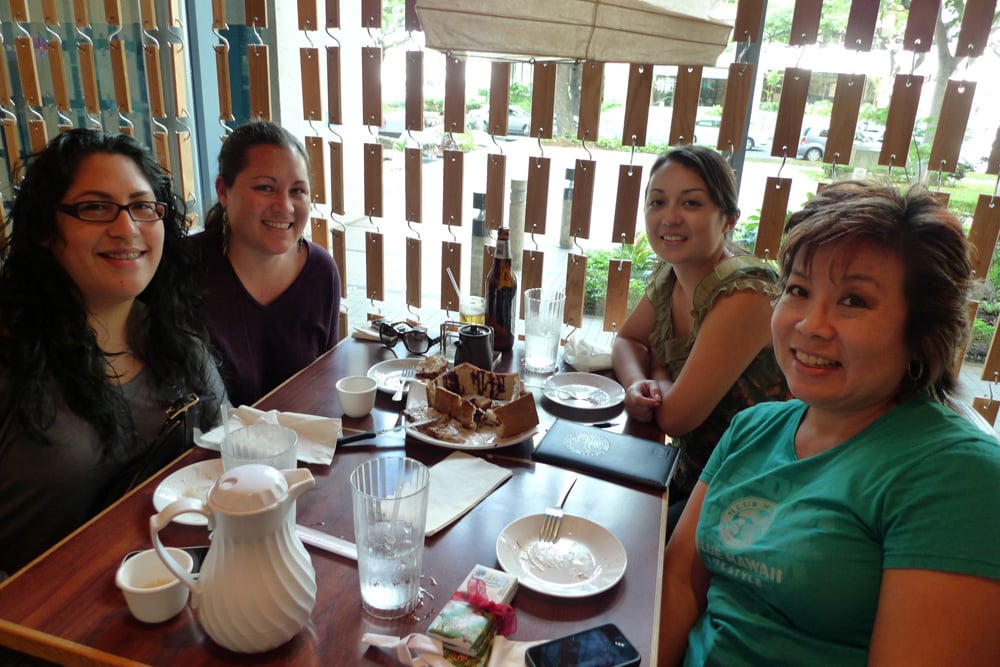 Have you seen the movie, "Julie & Julia?" The heroine is a blogger, and the story takes us through her psychological journey as she puts great effort into her blog, wonders if anyone reads it, and hopes for reader comments. Let me tell you, I could totally relate.
I'm always trying to get my friends and family to read and comment on this blog, even just to say hi (that's why I love Ynaku and M). Christa Wittmier often tells me, "Comments are like blog dollars!" —meaning, we don't get paid per comment, but it boosts our feelings of self-worth.
Realistically speaking, though, people without blogs have no idea how many hours may go into just one entry, and it's hard for busy people to read every single post. Still, it would be nice if my friends would stop by to take a look, especially on those rare occasions when I feel an entry is significant enough to email out. It's disheartening when I ask people if they read the blog post I've sent and am told, with pained expression, "Do I have to? It takes so much effort, I don't have time. But let me tell you about a blog I like to read every day…"
Better yet, I got an email from a friend and I haven't asked her to read this blog for years. She said, "I haven't checked in on your blog because I'm still not interested. I don't like blogs." Thanks. Now please excuse me while I extract the wooden stake from my heart.
It was serendipitous, then, that three events happened recently with regard to my blog. Last week, I had the opportunity to talk about blogging to UH journalism students with Nonstop's Tracy Chan, Civil Beat's Sara Lin, and the Honolulu Agonizer's Burl Burlingame. It was great to hear their questions and perspectives on the world of blogging and how it relates to traditional journalism, as they figure out what their career paths will be. It was also cool to hear the other panelists' perspectives on why they blog.
I also was asked to speak at the Online News Association's Honolulu workshop about building communities for your blog. Me? With only three readers? I won't lie, that was a big boost to my ego to be considered credible enough to speak to local journalists about building an audience. It was also amazing to get feedback from attendees on a subject I rarely speak on.
The final piece of my Series of Happy Events happened this weekend. One of my blog readers, Melissa Ibarra from Seattle, wanted to meet at Shokudo since it was featured in one of my blogs. At the Online News Association workshop, I preached that journalists need to meet their readers, and here I put my (virtual) money where my mouth is. Here's what we ate:
Lunch with Melissa Ibarra at Shokudo
So to Melissa Ibarra, and those of you who make the effort to read this blog, this was my long way of saying thank you for reading. It means a lot to me to hear from you, and I hope I can deliver more entries that will be interesting for you.
If you have any suggestions on things to blog about, let me know!
========
You can read all of Melissa's blogs at www.nonstophonolulu.com/urbanmixplate. Follow Melissa on Twitter @Melissa808, on Foursquare as Melissa808, or email at Melissa@nonstophonolulu.com.
My recent blog posts:
Hawaii: In Real Life ~ Centering chi with Cary Tagawa
Jade Dynasty's grand opening
Hawaii: In Real Life ~ the Hawaii Bartending Academy
HURT so good
Hawaii: In Real Life ~ Sake 101
Top things to do in Vegas
One last look at Vegas food
Hawaii: In Real Life ~ the Fremont St. zipline
Hawaii: In Real Life ~ Caked Las Vegas
A taste of Hawaii in Vegas
Dinner and dessert at Caesars Palace
New Year's Eve at Serendipity 3 in Las Vegas
Vegas: The day of the food coma
Vegas: Visiting the M Resort
Breakfast of champions: The Cracked Egg in Vegas
Vegas: A fun day on the Strip
Welcome to Vegas, baby