Find Out Which Teacher Appreciation Gifts Scored High—and Low
To be clear, the educators we polled LOVE all the gifts from their students. But coffee mugs are taking over their cabinets—and counters.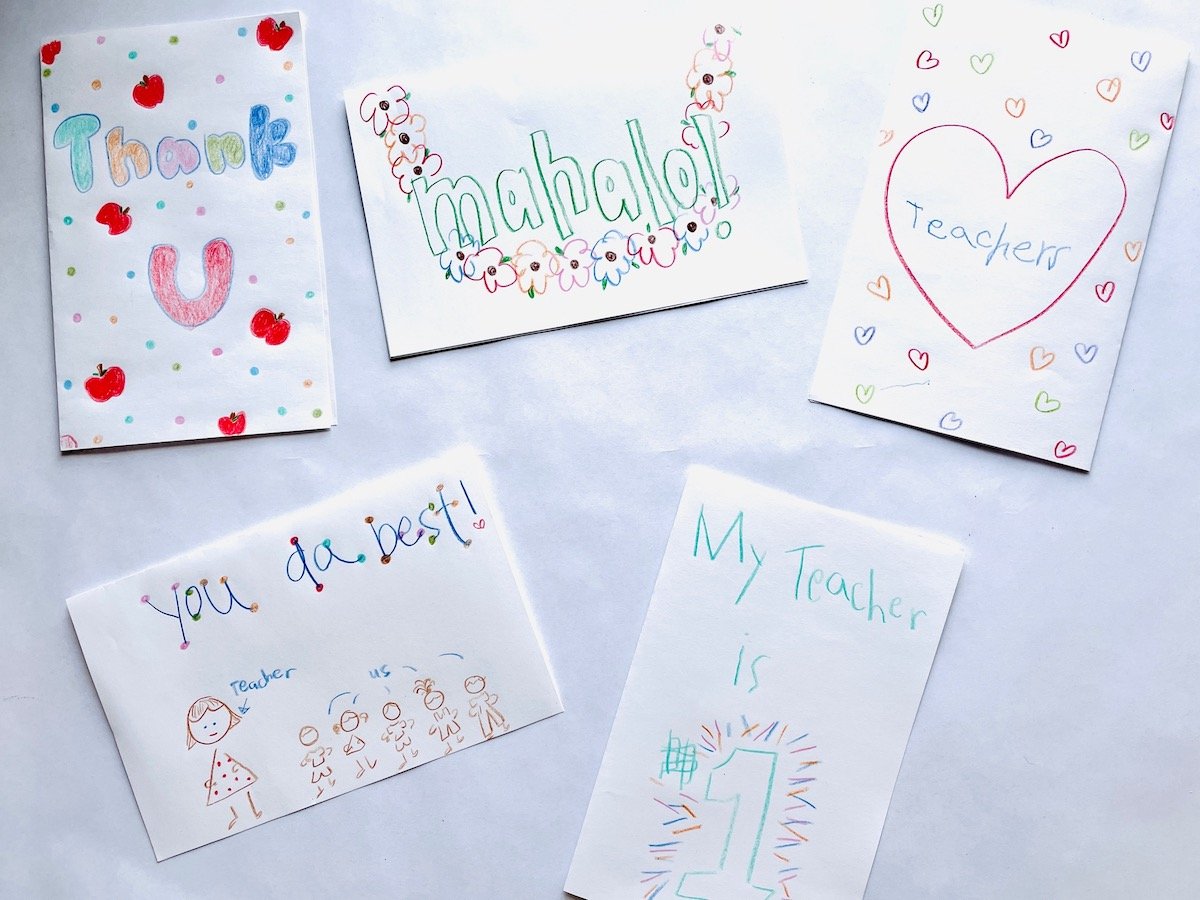 We appreciate hard the classroom champions that inspire, educate and enlighten our keiki. As Teacher Appreciation Week is here (May 8—May 12, 2023), gifts of gratitude are not necessary, say most teachers. However, when we pressed them to tell us what they prefer—and what they mayyyy have too much of—this is what we learned. But of course, as with any gift, it's the thought that counts!
A+: Gift cards (Starbucks, Target, Jamba Juice, Longs), handwritten (drawings are a bonus) thank-you notes and hugs.
A: Locally Made ANYTHING (jewelry, cookies, mochi, soaps, cards).
B+: Classroom necessities (Lysol wipes, hand sanitizers, Kleenex).
B: Recycled items for the classroom (books, pens, crayons).
C+: Thank-you cards, fresh fruits from home (or neighbor's) yards.
C: Reusable bags and coffee mugs (they've accumulated a lot over the years). Candles with their favorite scents.
D+: Store-bought candies and cookies.
D: Cash and over-the-top gifts.
For more concrete ideas to show your kids' teachers, check out 9 Unique Local Treats and Gifts to Thank Our Teachers.