Talking Story with the Makers of '100 Days'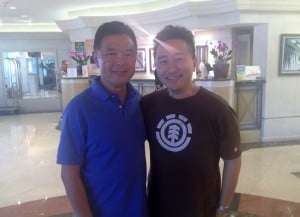 Being a filial child to your parents is such a strong part of Asian culture, but the Taiwanese film "100 Days" carries that commitment to an extreme. In the film, the main character learns of his mother's passing and returns to his small island village for her burial. However, per Chinese culture, he must marry within 100 days of her passing so that her spirit can peacefully move on to the afterlife. Talk about a burden.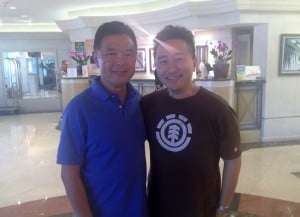 Inspired by producer Weiko Lin's own experience of losing his mother, "100 Days" is not your typical formulaic romantic comedy. Director and Emmy Award winner Henry Chan, a veteran of such hit TV sitcoms as "A Different World," "Scrubs" and "The King of Queens," says he wanted to deliver more than just laughs in his latest project. "I wanted to make a movie with lots of heart," he says.
After speaking with both Lin and Chan, I could tell they both poured their hearts into this film. They had a rare opportunity to make a film they wanted, without influence from movie studios, and their idea of being true to your roots is a key part of the film's message.
The beautiful Matsu Island also plays a pivotal role in the film. Its remote location, however, did present many challenges to the crew. Due to the island's lack of resources, all the equipment had to be shipped and even extras had to be brought in since locals weren't interested in taking part. But the filmmakers' say such efforts were worth it because the quaint island setting provided the perfect backdrop and enriched the film with its unique character.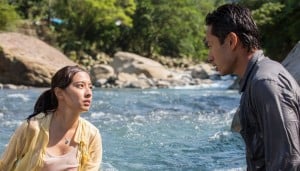 Speaking of island settings, both Chan and Lin are frequent visitors of Hawaii. In fact, Honolulu was the first city Chan visited in the United States during a layover when he traveled by boat from Hong Kong to Oregon to attend college at age 18. Lin also loves the islands, and wrote plays and musicals as he sat on the beach listening to the waves. And of course, they love the food; laulau and poke are some of their faves.
Making "100 Days" was a passion project and a tribute to their mothers. They taught me a Chinese phrase to explain their dedication in getting the film made – "Xian gei wo men de mu quin," which means an "offering of love and respect to our mothers." While not here to watch the film, I'm positive their mothers couldn't be prouder.
"100 Days" will be having its world premiere at the Hawaii International Festival this week. Showtimes are:
Sunday, Oct. 13, 8:45 p.m. at Dole Cannery
Monday, Oct. 14, 4:00 p.m. at Consolidated Koko Marina Theater
Saturday, Oct. 19, 10:45 a.m. at Dole Cannery
Henry Chan and Weiko Lin will be in attendance at the first two screenings for a Q&A session after the film.