Tae's is back: It's now Teppanyaki Farmer at Ala Moana
Thin steaks rolled with potatoes, garlic chips and ponzu are now at the Lanai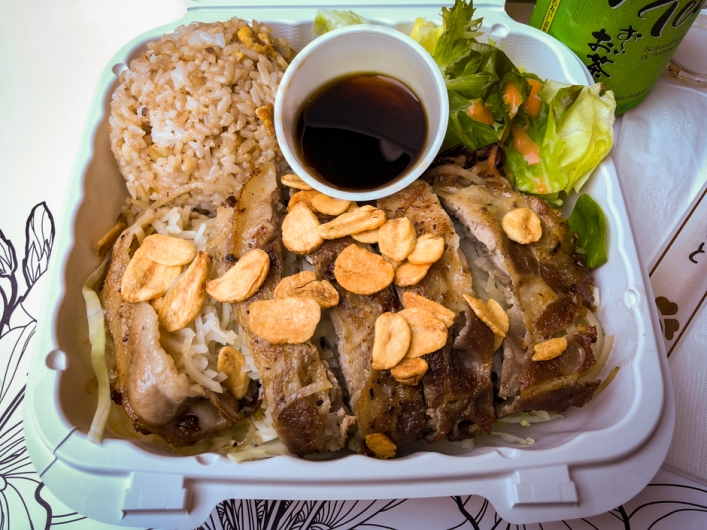 Until the summer of 2016, Tae's Teppanyaki was a hit with the Kaheka lunch crowd. Kevin Ahakuelo, a veteran teppan chef from Waikiki's Suntory Restaurant, served up beef and pork steak rolls with fancy julienned potatoes out of his food truck before opening a brick and mortar. When the restaurant closed, it left a void in our stomachs.
So we were thrilled to find Ahakuelo and his team at Teppanyaki Farmer in The Lanai, Ala Moana Center's new food hall. The original steak rolls ($12.95) are back, as well as a few new items like garlic chicken bowls and a breakfast menu with stuff like French toast and grilled sandwiches. In the past week, I have gone three times with no regrets – those garlic chips and delicious ponzu and wasabi sauces keep calling me back.
Teppanyaki Farmer
The Lanai @ Ala Moana Center
1450 Ala Moana Blvd.
Daily 9:30 a.m. – 9 p.m.