Tacoako Tuesday: Go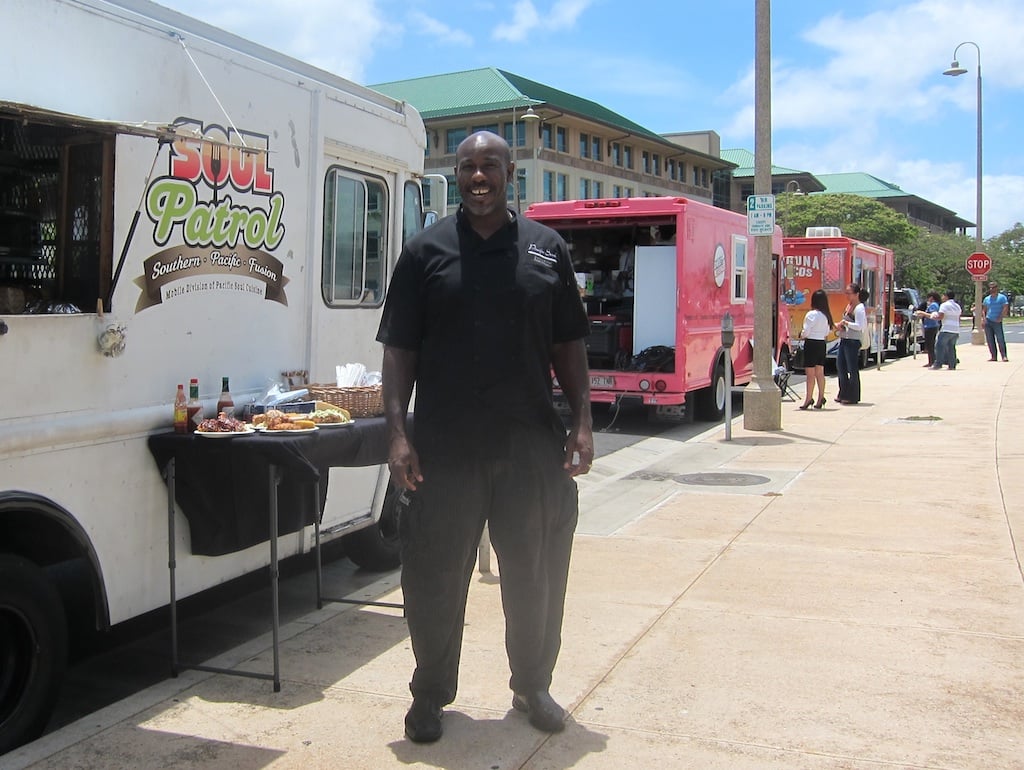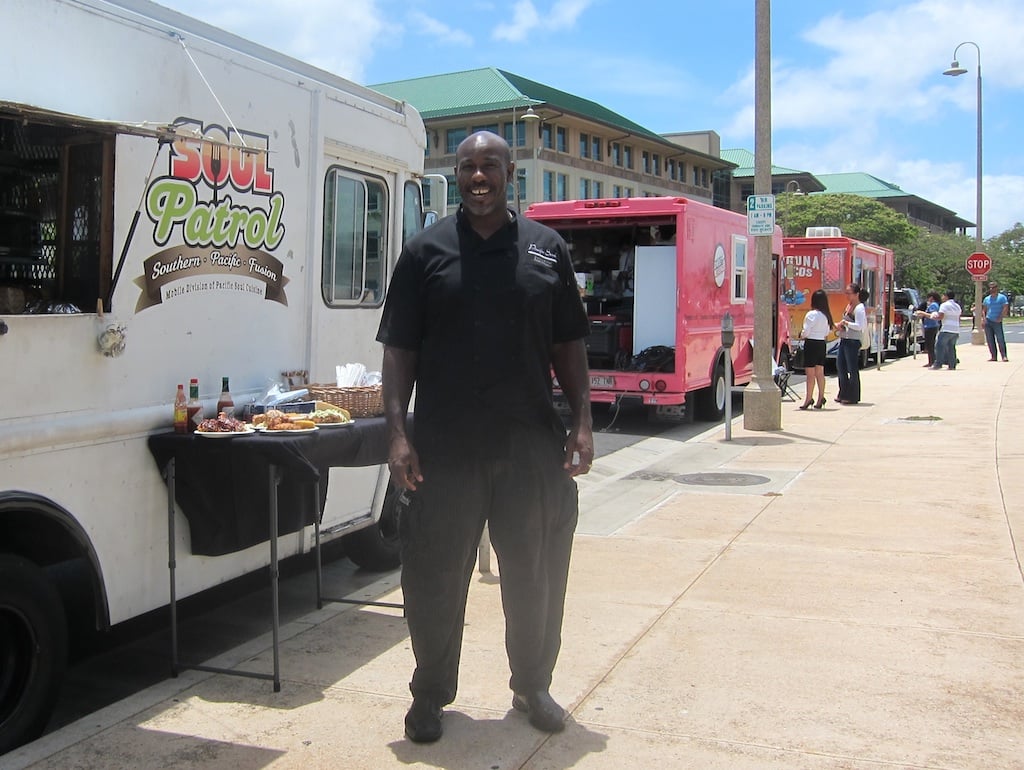 It's been a while, a good long while since the combo of an obscure law and a police crackdown killed the only weekly food truck scene in town. But now that the City Council has decriminalized Honolulu's food trucks, I've been watching to see if Tacoako Tuesday has managed any kind of comeback.
To be fair, it took months for Tacoako to go from one lonely fusion taco truck parked across from the UH Medical School in Kakaako to more than a dozen slinging fresh grilled yakitori, Southern fried chicken, pot pies, pasteles and spicy chai lattes. And since the crackdown started late last year, months spent avoiding police patrols have taken their toll. Puffettes and Da Ala Cart have switched to night hours. Momo Burger and the Curb Truck are feeding students at UH-Manoa. Camille's on Wheels' growing catering business keeps her off the streets many Tuesdays.
But two months after the decriminalization, it's clear Tacoako Tuesday is coming back. It's much smaller now, and different, with a lineup that can change by 50 percent or more every week, but it's good.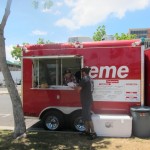 Up top is the scene yesterday: Soul Patrol (fried chicken, gumbo, feta mac and cheese), Sweet Revenge (sweet and savory pot pies), Shogunai Tacos (big fusion tacos and Moroccan fries), Subpreme (Vietnamese banh mi and other sandwiches) and Ronnie's (plate lunches).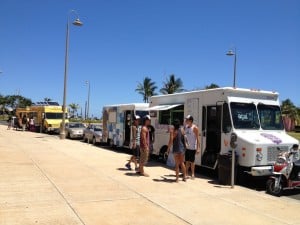 And the scene two weeks ago: Momo Burger (during UH vacation week: gourmet Big Island grass-fed burgers), Xtreme Tacos (fusion tacos with homemade hot sauces), Tiki Truck (fusion tacos, hot dogs and gyros), Aloha Bowls (all kinds of acai bowls), Subpreme, Ronnie's.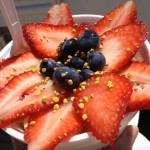 Sweet Revenge, Subpreme and Aloha Bowls are new, debuting at Tacoako since the April 2 decriminalization. Your only other chances for Sweet Revenge are at Eat the Street or the Thursday evening farmers' market at St. Clement's Church in Makiki, where parking can be hellish. Subpreme's normal haunt is Waikiki, and Aloha Bowls ranges as far away as Waipio. All have committed to Tacoako on Tuesdays, though Sweet Revenge will miss next week to station at the Transit of Venus at Bishop Museum, and Aloha Bowls has been on a trip. Also on track for Tuesday appearances: the hot blue Crawfish R Us, specializing in crawfish and shrimp boils and plate lunches, once it replaces the stove that caught fire recently.
So that's the scene. If you're free for lunch on a Tuesday, go see who's there and help build it back up: Tacoako Tuesday, lunchtime along Ilalo and Cooke streets in Kakaako.