Sweet makeover for Google Presentations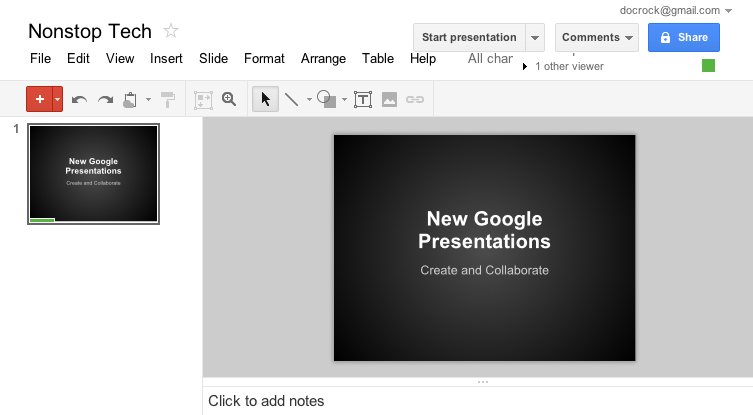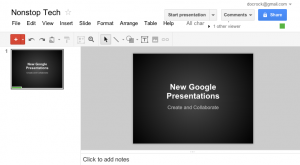 For the last two years, I've been trying to get people off the Microsoft Office bandwagon and on to more cloud-based document creation and management. I've been on this train because as the go-to IT guy for most of my friends and family, I've heard too many cries of, "I lost my files" or "This file is incompatible." Thanks to Google, my evangelical mission just scored a new secret weapon.
Google has just overhauled Google Presentations, a feature of Google Docs, incorporating a lot of the feature requests and feedback from users. I'm a diehard Keynote user, but I have to say this looks pretty sweet. Google Docs and the new Presentation portion of this office suite is totally free, so there's no reason not to give it a try.
Check out some of the new features in the latest version of Google presentations:
Character-by-character collaboration: See real-time updates as you edit presentations with others.
Drawing on canvas: Draw organizational charts, flowcharts, design diagrams and much more #right within Google presentations.
Transitions: Enhance your presentation with new ways to transition between slides.
Shape linking: Turn shapes within your presentation into hyperlinks to other slides, presentations, or external webpages.
Better animations: We've added new themes to make it easy to create show-stopping presentations.
Commenting: Collaborate with other people by adding comments to shapes, text or slides.
– Google.com
The creative team at Google has made an awesome video to highlight the possibilities of Google Presentations.