Sweet Creams just launched a lemon peel gummy bear ice pop
The roll-up ice cream shop debuts new line of crack seed inspired ice pops for summer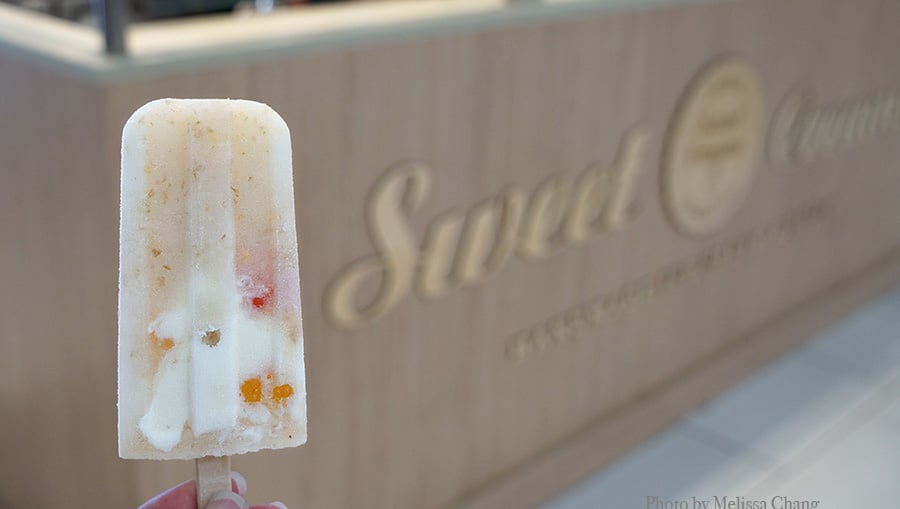 If you thought your favorite crack seed flavors peaked with the lemon peel gummy bear craze, they're about to level up for summer. Sweet Creams — the guys who introduced Hawaii to roll-up ice cream — are crafting new ice pops featuring your favorite local flavors with a contemporary twist. I'm going to tell you about their first ice pop launch and the sneak preview I got of new flavors in the works.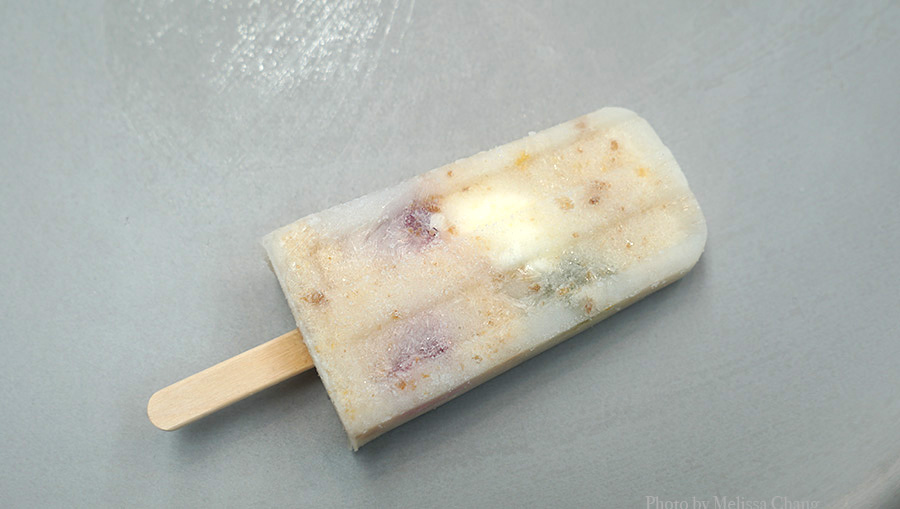 I was the first person in line at their Pearlridge kiosk when they launched their lemon peel gummy bear ice pops on May 24. It's a water-based pop, filled with flecks of shredded lemon peel and gummy bears suspended in the ice. It's not too tart (lemon peel is surprisingly mild) and the gummy bears have just the right amount of sweetness. Owner Jeffrey Kao says they put a splash of their ice cream through the middle, which provides a light Creamsicle sensation. If you like lemon peel gummies and are sweltering in the heat, this is for you.
See also, Who makes the best lemon peel gummy bears?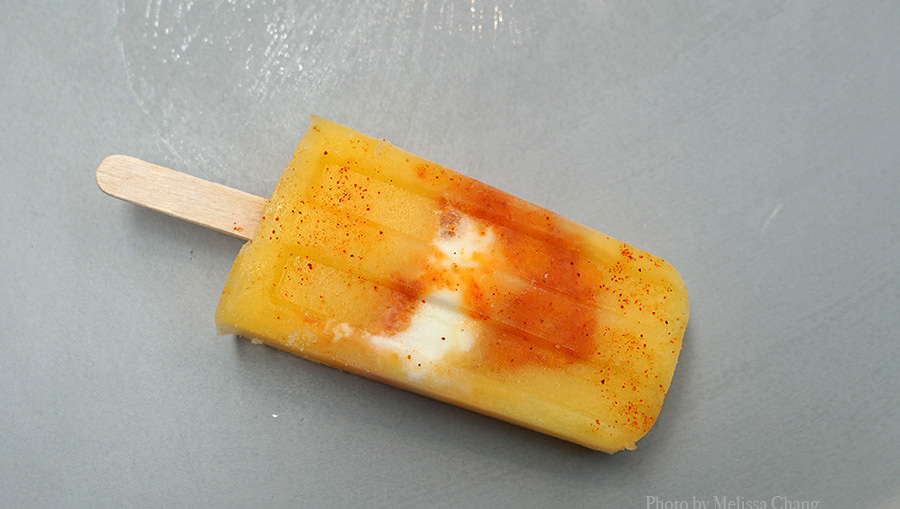 During mango season, Sweet Creams has a Makaha Mango special on their roll-up ice cream menu. This year — possibly even next week — they're launching a pop that incorporates mango puree, chunks of mango, li hing powder and a splash of ice cream. This took a bit of research and development, as Kao needed to strike the right balance with the mango and li hing, not just with taste, but texture. Honestly, I like lemon peel gummies but I'm crazy about Makaha Mangoes, so this will probably be my favorite icy treat this summer. (Update July 2020: Li hing mango pops are here.)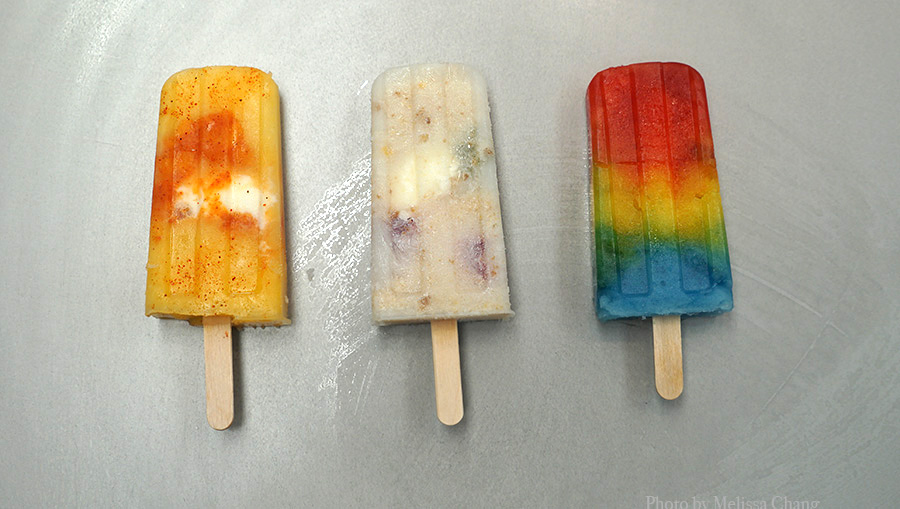 Kao also showed me a popsicle that's still in development, one he says that is reminiscent of rainbow shave ice (above, right). That pop is still being tweaked, so I didn't get to try it.
See also, Something new: Sweet Creams
I'm not sure how many ice pops Sweet Creams will launch this summer; the concept is still new and the pandemic has changed everyone's buying habits. Kao is still experimenting with different ideas, so you may see several new pops. Who knows? Keep following me on social, because I'll probably be the first in line every time they launch a new one. I'm overheating and the price is right!
Sweet Creams
1430 Kona St.
260-4725
Daily, 12 – 8 p.m.
Pearlridge Wai Makai
98-1005 Moanalua Rd.
Mon. – Sat., 10 a.m. – 9 p.m.
Sun., 10 a.m. – 6 p.m.