SWAM Farewell Party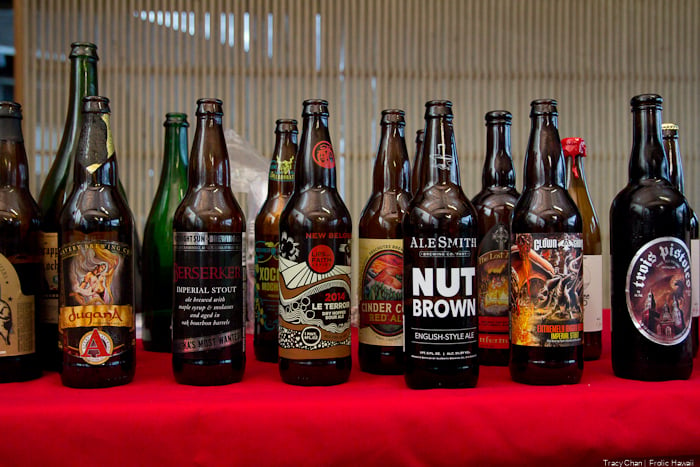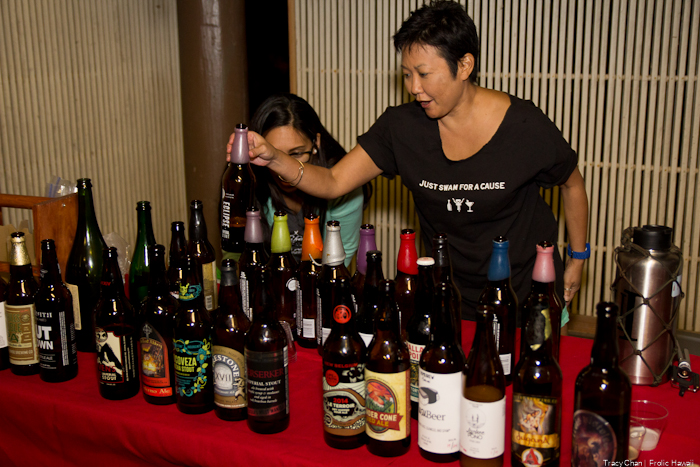 After nine years, Shiroma's Wine and More in Aiea, affectionately known as SWAM, has closed its doors. More than just a store, SWAM also did wine tastings, discount days, workshops, parties and gatherings. It was also a social hub for its regular customers, a community of liquor, wine, beer and cigar enthusiasts who gathered to hang out, share finer vices and learn from each other.
"It was like Cheers," one regular said.
"I've met a lot of lifelong friends," said Jill. "People would just come in and talk story for hours."
Far from disappearing, Jill plans to go mobile, ordering rare craft beers and wines from around the world, working with caterers, doing deliveries and possibly pop-up events like wine dinners.
Bully O'Sullivan, one-half of local beer blogging team Two Beer Queers, remembers how he first met Jill. "We just walked into her store one day because of the beer selection, and for weeks we'd go and grab two beers. After we got to know each other better, she said that she'd been worried that these two big moke-looking guys would come in and buy two bottles of the same beer each week. Then she found our blog and started watching our episodes," Bully said. "I think my favorite memories are the gatherings after the store was closed. Just the funny, random stuff that we'd end up talking about, and the feeling of family."
As a thank you to her friends and customers, Jill hosted a gathering Sunday at Rainbow Bay Marina in Aiea, for an afternoon and evening of sharing beer and cigars and talking story. Take a look!