Supermodel Miranda Kerr draws a major crowd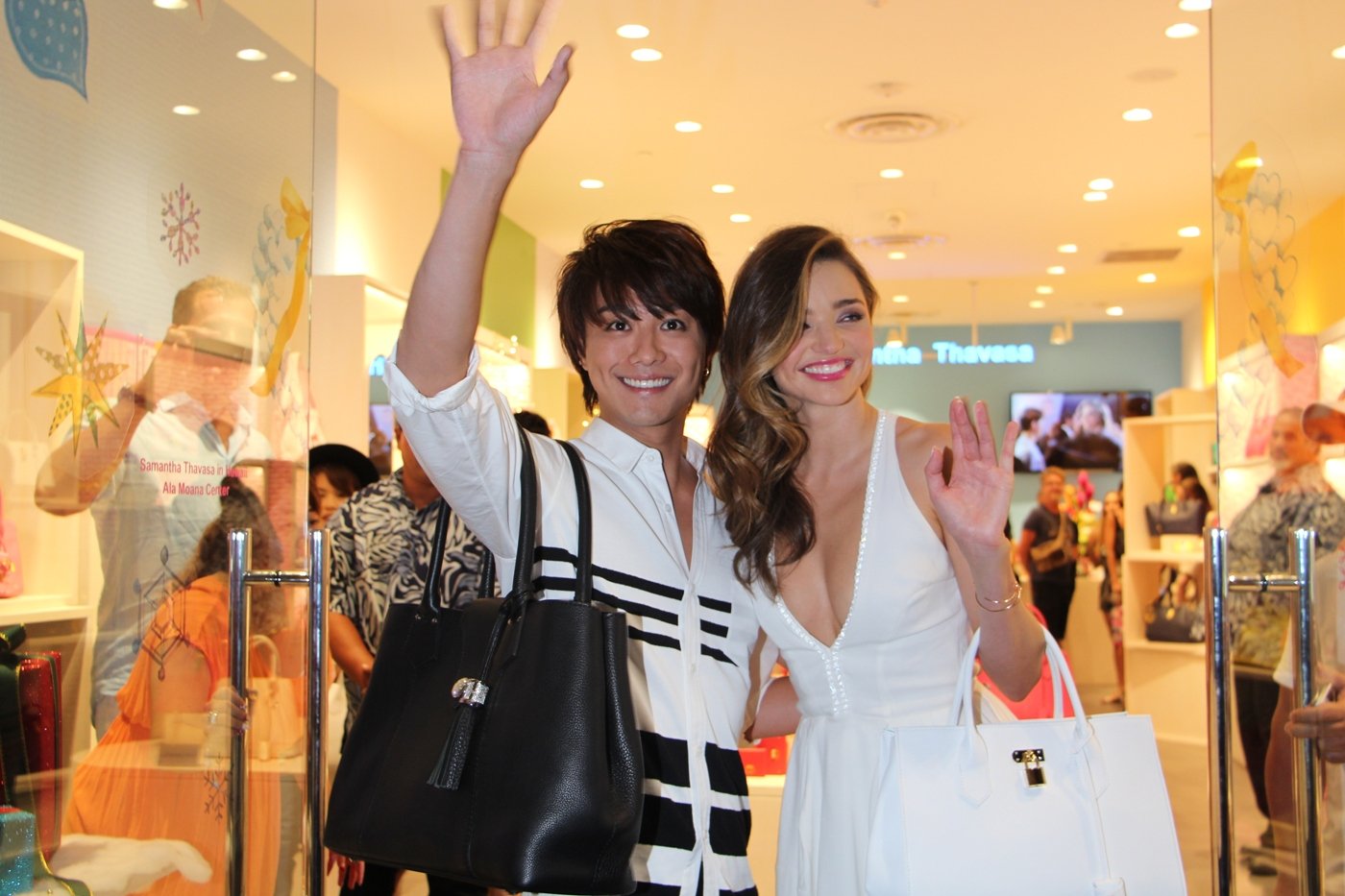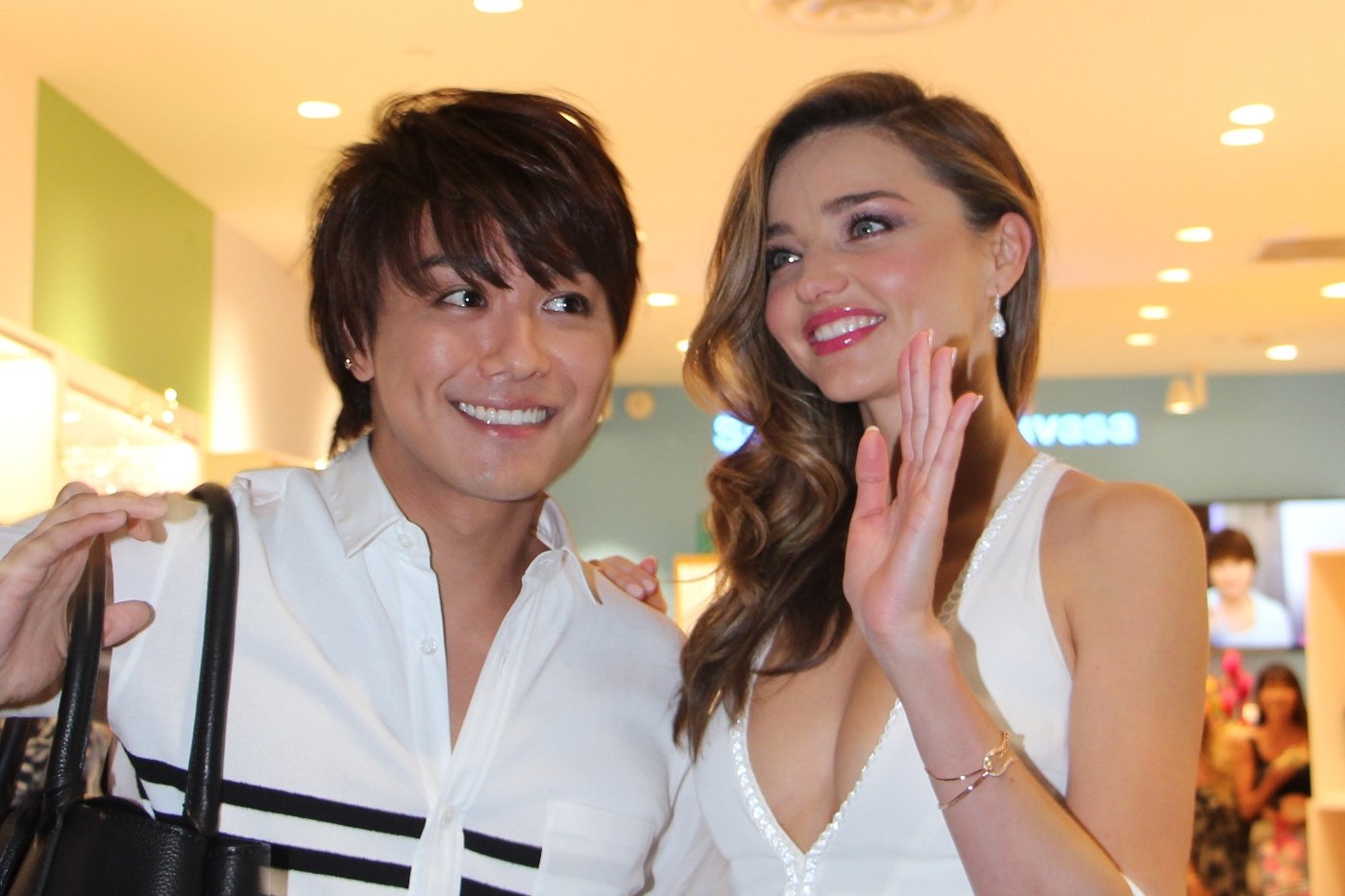 Australian supermodel Miranda Kerr and Japanese pop artist/musician Takahiro of Exile recently were in Honolulu to film an ad campaign for the mega-popular, Japanese brand Samantha Thavasa.
It was supposed to be just media invited to a photo session outside the Ala Moana Center store, but it turned out to be a mob scene, I haven't been shoved like that since my mosh pit days. After Melissa Chang and I got our shots, we headed over to Mariposa at Neiman Marcus, where Frolic's Olena Heu emceed a reception.
It was cute. This was the first time that I saw a giant crowd play jan ken po, and even more epic, they played with Kerr. Here's a look:
Super model Miranda Kerr muse for Samantha Thavasa