4 Ways to Create Summertime Magic With Your Family
Make special memories as a family this summer and check out our Summer Programs Guide for 30 more ideas.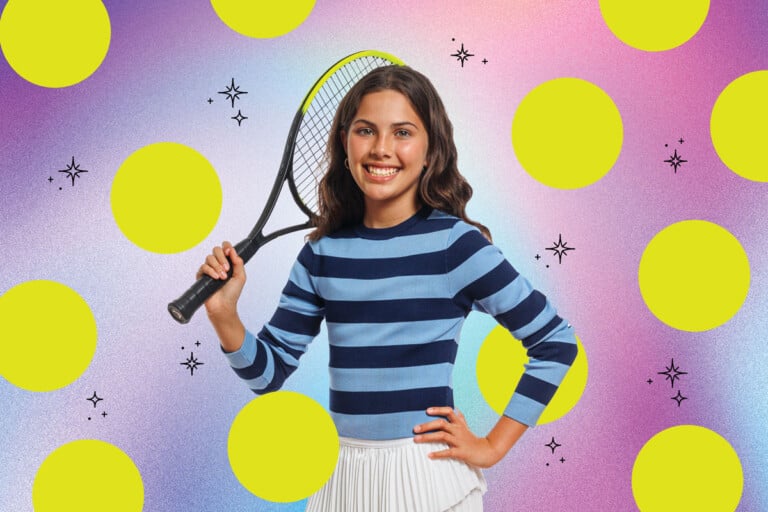 With more hours of daylight and less time in school, summer is the perfect time to make special memories with your family. We recently released our 2023 Hawai'i Summer Programs Guide that lists more than 30 summer programs for kids across the state. Here are a few more ideas to keep you and your keiki active, excited and entertained this summer.
Play Together
Explore new and renovated playgrounds around the island! Tennis and volleyball are awesome family-friendly sports, and if your neighborhood doesn't have a court, there's bound to be at least one nearby (see our playground guides at bit.ly/hf-our-guide). Plus, the City and County of Honolulu Department of Parks and Recreation has repurposed existing volleyball and tennis courts for pickleball. You'll have to BYO paddles/rackets and balls, and maybe even a net—the Diamond Head Tennis Center, Mother Waldron Park in Kaka'ako and Mānana Neighborhood Park in Pearl City all have courts with nets, but others don't. Visit honolulu.gov/parks for more information.
---
SEE ALSO: PLAYGROUNDS WITH SWINGS ON O'AHU
---
Explore More
Koko Crater Botanical Garden's 60-acre setting has plumeria groves, baobab trees from Madagascar, myriad cacti and agave from South America, and so much more. You can even turn your trip into a little self-guided scavenger hunt before settling down at one of the tables for a picnic. Or make a reservation (it's required) to visit Lyon Arboretum, where you can wander trails and admire native plants, tropical trees and even a waterfall.
Koko Crater Botanical Garden: 7491 Kokonani St., honolulu.gov; Lyon Arboretum: 3860 Mānoa Road, manoa.hawaii.edu/lyon
---
SEE ALSO: OUR FAMILY GUIDE: KOKO CRATER BOTANICAL GARDEN
---
Spread Aloha
Have fun and feel good knowing you and your child are supporting the community. From participating in beach cleanups and removing invasive algae to fundraising for shelter animals, we encourage you to reach out and help others in any way you can. HONOLULU Family's sixth annual Volunteer Day was April 1, but there are a variety of opportunities with nonprofits throughout the year, and plenty of teachable moments, too, while you're getting your hands dirty. Look to the Children's Discovery Forest, Hawaiian Humane Society, Ho'oulu 'Āina, Kōkua Hawai'i Foundation, Mālama Maunalua, Waimea Valley, Hawai'i Foodbank and Sustainable Coastlines Hawai'i—to name just a few—for year-round volunteer opportunities.
Hit the Beach
The beach is a no-brainer for those sweltering summer days. Lucky for us, there are dozens of family-friendly beaches along O'ahu's 112 miles of coastline, many with a variety of things to do for kids of all ages. Think surf lessons in Waikīkī, camping at Waimānalo Beach Park, snorkeling at Hanauma Bay or exploring tidepools at Makapu'u. Some of our other favorite family-friendly beaches include the Ko 'Olina Lagoons, Kualoa Regional Park, Kuilima Cove, Keawa'ula Beach (aka Yokohama) and Pūpūkea Beach Park. Before you head out, visit hawaiibeachsafety.com/oahu for current wind, surf and ocean conditions.
---
SEE ALSO: 8 GREAT BEACHES ON O'AHU FOR FAMILIES
---