Summer movie preview: The small(er) films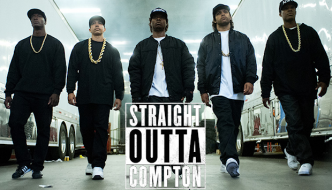 Quick — what films are you most looking forward to watching this summer? Now how many of these are not sequels, reboots or based on comic books? The answer is very likely none.
Fortunately, summer is not all about big money and big explosions. There are a few smaller gems that I'm really looking forward to. Here's a look some of them, along with their release dates.
"Maggie" – May 8
A zombie movie starring Arnold Schwarzenegger sounds like it would be an instant action classic from the '90s. But "Maggie" is actually a small family film about a loving father coping with his daughter's transformation into a zombie.
What? Arnold is trying to act? Yes — and from what I've been hearing so far, he does an exceptional job.
"The D Train" – May 8
Whatever happened to Jack Black? The pudgy comedian has been under the radar the last few years but makes a comeback with "The D Train," playing the head of a high school reunion committee who wants to ensure a great turnout by inviting their celebrity actor classmate (James Marsden). Throw in some nostalgic '80s tunes and I'm sold.
"Aloha" – May 29
As far as I'm concerned, writer/director Cameron Crowe can do no wrong. With his latest romantic comedy "Aloha" being set in our own backyard, this is one of the most highly anticipated films of 2015 for me.
"Entourage" – June 3
I'm a big fan of the HBO series so of course I'm curious about the latest adventures of Vince, E, Turtle, Drama and Ari. Hollywood is never too proud to make fun of itself and I love it when we get an inside look at the entertainment industry. Throw in some celebrity cameos, and "Entourage" looks like a blast.
"Me and Earl and the Dying Girl" – June 12
One of my must-see films at the recent Hawaii International Film Festival Spring Showcase, "Me and Earl" did not disappoint. This movie about high school students who love film but have to cope with a friend's cancer will both warm and break your heart.
"Dope" – June 19
Glad to see Hollywood providing some "urban" entertainment again. For a while, all we had to satisfy our cravings for black films were Tyler Perry movies. Brought to you by the same filmmaker who gave us "The Wood." Ticket, please!
"Southpaw" – July 31
Jake Gyllenhaal is a chameleon who will commit 100 percent to a role. He was absolutely robbed of Oscar recognition for his work in last year's "Nightcrawler." His physical transformation for "Southpaw," where he plays a boxer, looks to be just as impressive. Working with director Antoine Fuqua earned Denzel Washington an Oscar for "Training Day." Maybe it will work for Gyllenhaal, too.
"Straight Outta Compton" – August 14
Never mind every other film in 2015 — and yes, that includes "Avengers: Age of Ultron" and "Star Wars: The Force Awakens." "Straight Outta Compton" is the film I most want to see this year. It's not even close. NWA was such a huge part of my high school years as I listened to their "Straight Outta Compton" CD on repeat over and over and over again. This was back when rap actually carried a message and wasn't just about clubs and hos. Believe me, I will be the first in line for this one.