Summer movie preview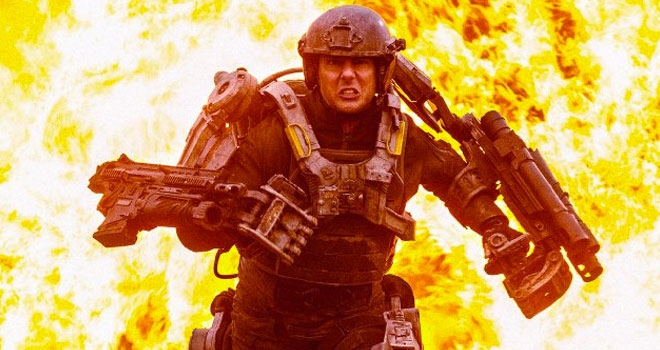 For most, summer means a break from school, hitting the beaches or going on a trip. For me, it's all about watching some kick-ass movies. The summer movie season is when studios release their blockbuster flicks where bigger is always better. As usual, get ready for a heavy load of franchise film sequels, comic book heroes and a whole lot of special effects. Personally, I can't wait to get my box of popcorn and plunk down for hours on hours for these films.
Here are the top five films I'm most anxious to see this summer movie season.
#5 – "Edge of Tomorrow" (opens June 6)
Tom Cruise has been an A-list leading man for more than 30 years now. Can any other actor make this claim to fame? I can't think of any. Cruise once again proves why he's the go-to man for big Hollywood action films as he continues to take on challenging material with proven directors. "Edge of Tomorrow" looks like it will be an action laden sci-fi treat like a cross between "Terminator" and "Groundhog Day."
#4 – "A Million Ways to Die in the West" (opens May 30)
If you're like me and thought "Ted" was hilarious, you're bound to love this film too. Seth McFarlane, the writer and director of "Ted" and the creative force behind TV's "The Family Guy" steps in front of the camera this time to star in his own film. The Western genre is a challenging one to lure audiences, but I'm sure that his raunchy humor will be sure to get the butts in the seats.
#3 – "22 Jump Street" (opens June 13)
There are only a few films you can watch over and over again. You know, the ones where you're flipping channels on the cable box when you come across a film you've already seen and put the remote down to watch the remainder of it. "21 Jump Street" is one of those films for me. In fact, I just watched it again two nights ago on cable. The combination of action and humor along with the great chemistry between Channing Tatum and Jonah Hill is really entertaining, and I can't wait to see what they have in store for the sequel. What would Korean Jesus do?
#2 – "Transformers: Age of Extinction" (opens June 27)
Director Michael Bay gets a bad rap from film geeks for his over-indulgent style and big, noisy, shallow films. I don't care. I love his movies. If you directed "The Rock," the "Bad Boys" films and "Armageddon," you're doing okay by me. Bay now tackles a 4th "Transformers" movie, and while the fourth edition in any film franchise would seem tired, Bay starts us off fresh with a new cast (led by Mark Wahlberg) and introducing new Transformer favorites, including Grimlock.
#1 – "X-Men: Days of Future Past" (opens May 23)
This is the film I've been waiting years for. It's been on my radar ever since its announcement a few years ago. It combines the characters and storylines from all the films of the X-Men universe (the first 3 X-Men films, "X-Men: First Class" and the Wolverine films), all with an impressive cast. And as a longtime X-Men comic book fan, I'm so giddy that they've chosen the most famous comic storyline to turn into a movie. I don't throw this word around too often, but this film is going to be epic.
So what summer movies are you most looking forward to?