Stump! Trivia night at The Manifest takes off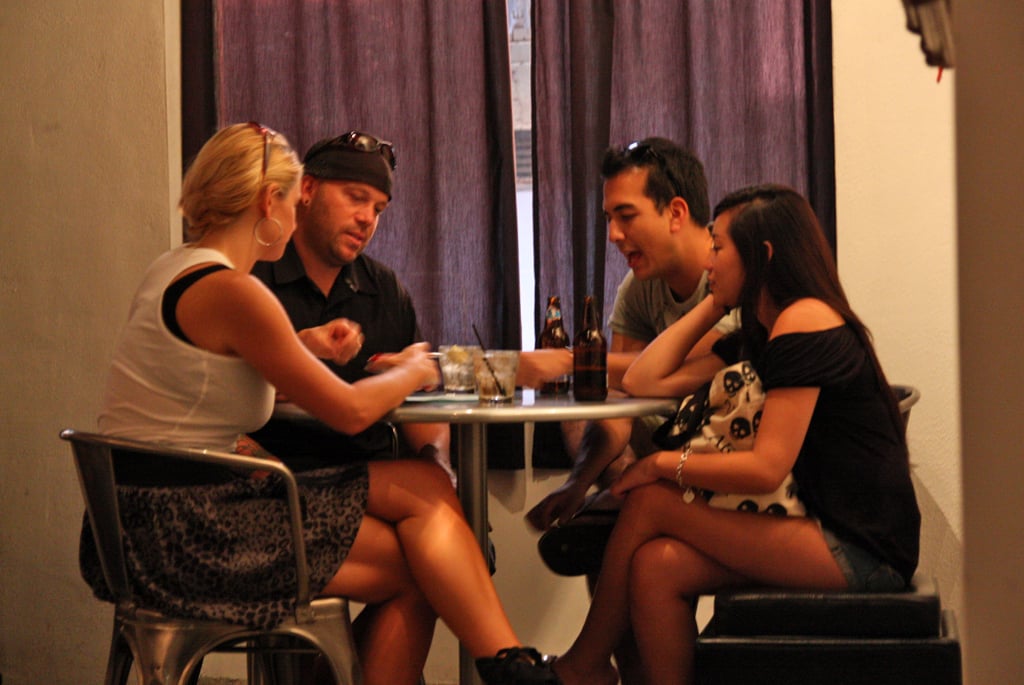 So I've been hearing a lot of buzz about The Manifest's free Stump! Trivia night, held every Tuesday from 6:30-8:30 p.m.
Stump! Trivia is a national team trivia challenge, hosted by bars and restaurants from New York to Seattle, and now it's found itself a home in Honolulu. But what I heard through word of mouth on the street was that it brought in a growing crowd, it was exciting, and you could bring your own food. Great! A few friends and I got together, formed a team and headed down to check it out.
Some things you should know:
-Get there by 6 p.m. if you want a place for you and your team to sit. Spots fill up fast.
-Teams are usually 3-6 people (no more than 6). It really helps to have a movie buff, a history buff, a… well, you get it. Bring smart friends, and don't let them get too drunk until after the trivia is over.
-The night is bring-your-own-food, but try the Manifest hot dogs; you won't be disappointed. You can custom-order an oversized dog with your choice of ketchup, mustards, cheese, pickle, sauerkraut, etc for $4, $7 with a beer, soda or well drink included.
Trivia is hosted by Adrienne LaFrance, and first prize to the winners is a round of drinks on the house, a trophy and miscellaneous other goodies.
There are four rounds to the trivia, with halftime and bonus questions included. Rankings are announced each quarter, and the winner and their points are announced at the end of the night.
Don't expect the trivia itself to be a walk in the park, either. From history to literature to pop music culture to sports, all the questions were pretty challenging, and most required a team effort. All in all, we came in second, had a blast, and vowed that we'd be back for a rematch next week. Hope to see you there!
—
Follow Tracy on Twitter at @chant808, on Foursquare (Tracy C.) or email her at tracy@nonstophonolulu.com.