St. Patrick's Day Recipes for Keiki
Try these kid-friendly recipes—Irish soda bread and a healthier Shamrock Shake—just in time for St. Patrick's Day!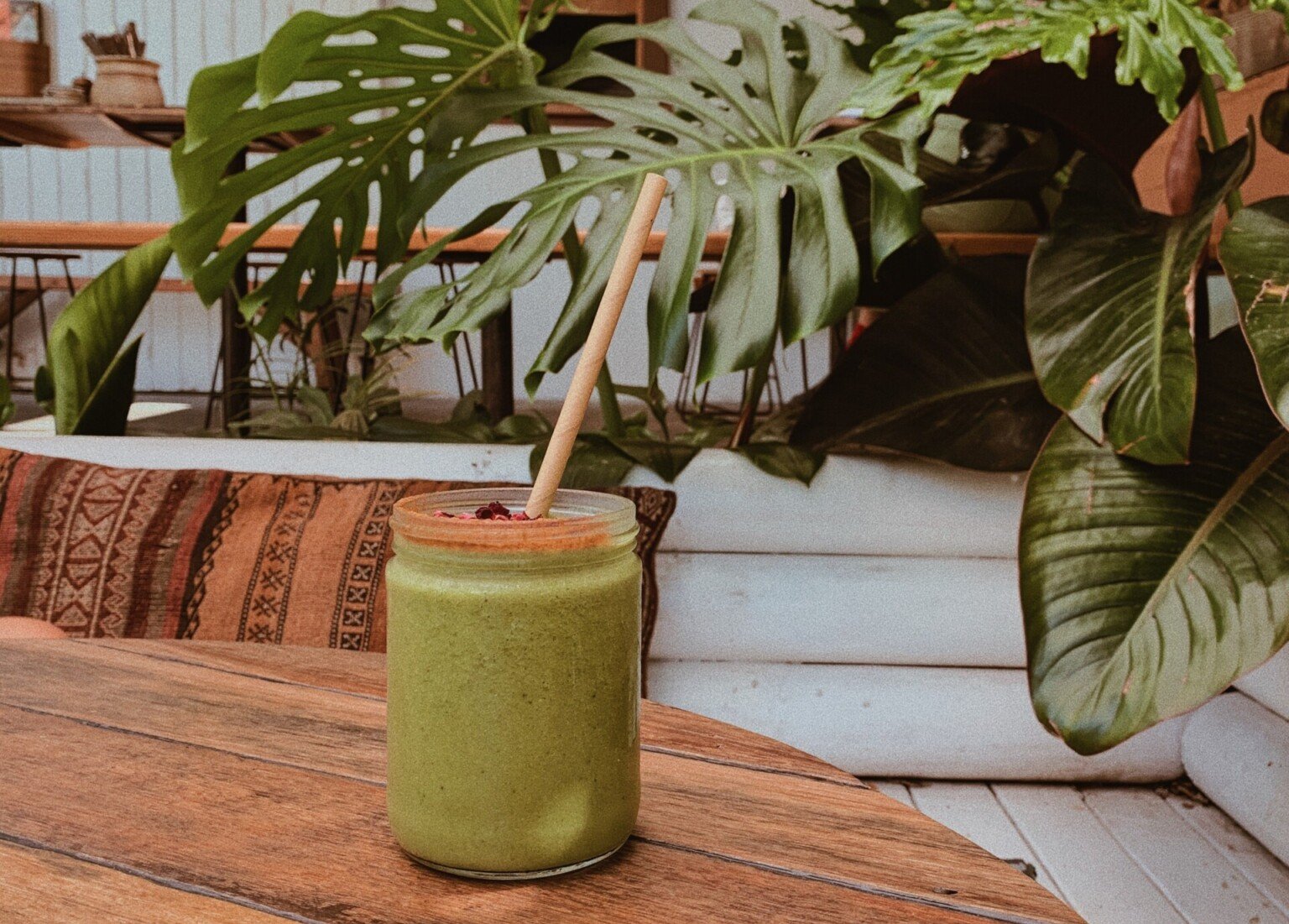 St. Patrick's Day is almost here (March 17). To prepare for this festive day, why not get the keiki in the kitchen and make a festive favorite, Irish soda bread recipe, and a delicious—healthier—Shamrock Shake. The best part is, kids can get involved by mixing the soda bread dough with their hands and putting all the shake ingredients into the blender!
If you aren't familiar, Irish soda bread is made without yeast. The buttermilk and baking soda act as the leavening agent. A cross is cut into the top of the bread to help it rise and, according to Irish folklore, releases fairies.
As for the inspiration for the shake, if you pass a McDonald's on the way to and from school, your kids have probably noticed the Shamrock Shake sign and asked to stop. Next time that happens, say "Let's make our own and add chocolate chips" to get them excited for the homemade version! Even if you've made healthier mint chocolate chip smoothies, making them green is somehow more special—and all you need is to add some fresh baby spinach. They can't taste the spinach and you feel better knowing they're getting a nutrient-packed veggie. Win-win.
We highly recommend listening to "Live From Matt Molloy's Pub" by the Chieftains while eating a piece of Irish Soda Bread slathered with butter and sipping on your Shamrock Shake. Watch the smile spread across your kids' faces.
---
SEE ALSO:☘️ Have a Shamrockin' Time at These St. Patrick's Day Events ☘️
---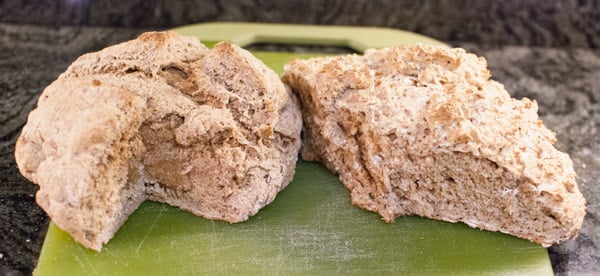 Irish Soda Bread Ingredients
• 2 ¼ cups whole wheat flour (we used spelt)
• 2 ¼ cups all-purpose flour
• 1 ½ cups rolled oats (old fashioned, not quick-cooking oats)
• 1 teaspoon baking soda
• 1 teaspoon salt
• 1 tablespoon sugar
• 2 ½ cups buttermilk (psst, if you do not have buttermilk on hand, you can actually make your own. To yield one cup of buttermilk, add one tablespoon of vinegar to a one-cup measuring cup and add milk to fill. Let the milk sit for 10 to 15 minutes. Use this ratio to make the desired amount of buttermilk.)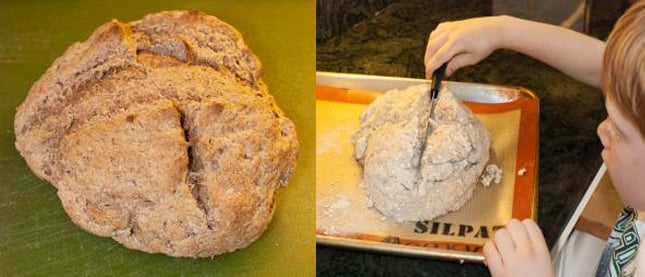 Directions
1. Preheat oven to 400 degrees.
2. Measure dry ingredients in a large bowl and stir well.
3. Make a well in the mixture and pour in the buttermilk.
4. Mix with your hands (it will be sticky!).
5. When you are done mixing, wash your hands.
6. Put the dough onto a floured cookie sheet (we used a nonstick baking mat) and shape the dough into a ball.
7. Make a deep X in the top of the ball, widening it with the sides of the blade as you cut.
8. Bake the bread until it's golden brown, about 50 minutes.
9. Let it cool on a wire rack for at least 10 minutes before slicing.
Healthy Shamrock Shake Ingredients
• Two bananas, peeled and frozen (three if you are using apple bananas)
• A drop or two of mint extract or handful of fresh mint leaves
• A large handful of fresh baby spinach (about 1 c. packed)
• 2 tbsp. chocolate chips
• 1/2 to 1 cup milk of choice
Directions and Tips
1. Put the ingredients in a blender and add enough milk to fill the blender 1/3 to 1/2 way. Half way full will result in easier blending, but a thinner smoothie. Blend well.
2. Go less healthy and substitute several Thin Mint or Mint Oreo cookies for the chocolate chips.
3. Make this dairy-free by substituting almond or soy milk and check that your chocolate chips are dairy-free.
4. Enjoy!
Recipes were originally published in 2014 and 2015 and updated.