St. Jude and Warren Moon Hall of Fame Reception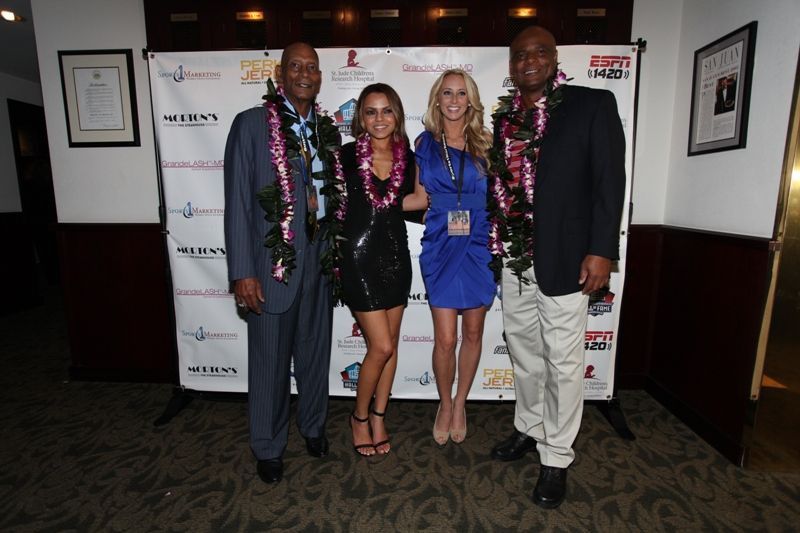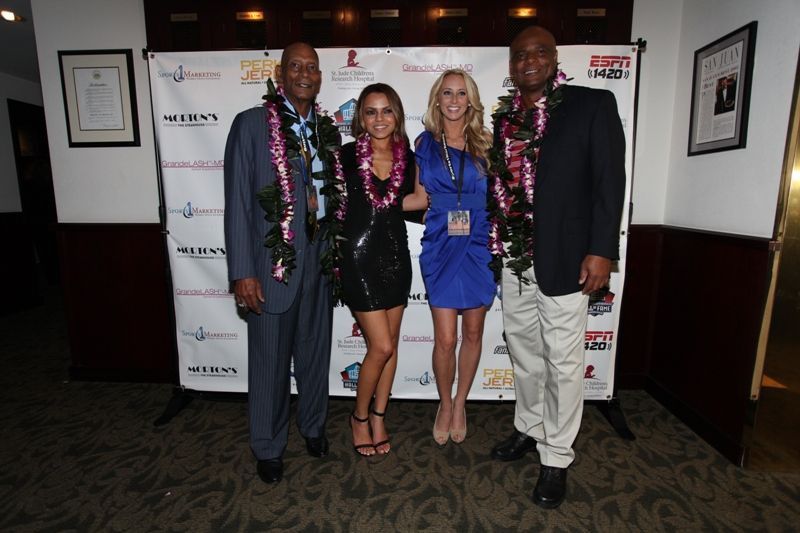 Football legend Warren Moon, along with fellow Pro Bowl Hall of Famers, gathered Thursday night at Morton's Steakhouse as part of a benefit for St. Jude Children's Research Hospital, an internationally recognized nonprofit hospital that treats pediatric cancer and other life-threatening diseases.
Attendees included local business leaders, philanthropists, "Hawaii Five-0" cast members and both local and out-of-town football fans, who are here to see Sunday's Pro Bowl. Among the football greats in attendance: Willie Brown, who played for the Denver Broncos and Oakland Raiders; Bobby Bell, a former Kansas City Chiefs standout; and Marshall Faulk, who played for the Indianapolis Colts and St. Louis Rams.
I had a chance to ask Moon about his involvement with St. Jude, an organization close to his heart: "A very good friend asked me to visit the hospital in 2011, and I was blown away by the work they do and how they do it," he said. "I was very moved when I visited the Target House, a place for families to stay while their child is being treated. That's why I'm on their advisory board. I see miracles happen there all of the time."
Moon played for the Houston Oilers, Minnesota Vikings, Seattle Seahawks and Kansas City Chiefs. He was named NFL's Man of the Year in 1989 for his work in the community. He established the Crescent Moon Foundation in 1989 to raise money for college academic scholarships in Seattle, Los Angeles, Houston and Minneapolis-St. Paul. Warren regularly volunteers his time and expertise to a variety of charitable organizations that raise awareness and funds for communities in need.
Photos by Lyle Amine
Here are some photos, by Tracy Chan, of the after-party, Warren Moon's annual Pro Bowl Player's Party at M Nightclub.