Spa-aaah day at the Grand Wailea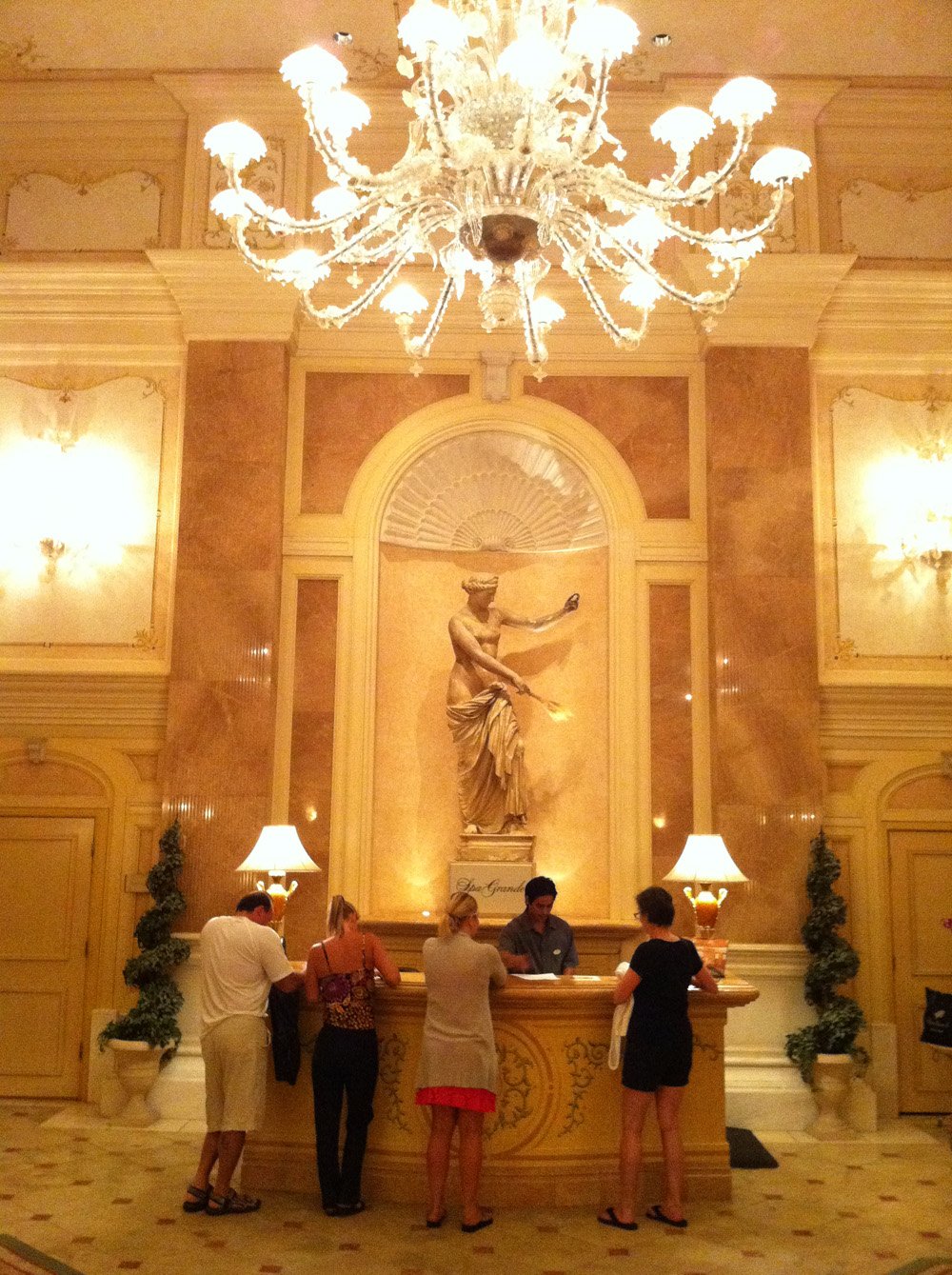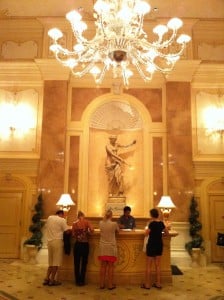 I wouldn't normally tell you about my spa experiences, but this is one of two on Maui that was so good, I have to share. I finished my stay at the Grand Wailea with a treatment at their Spa Grande. This was, again, one of those things that everyone else seems to know about, but I had no idea it existed.
I wish I could show you more in pictures, but like most spas, cameras aren't allowed due to personal privacy issues. In retrospect, I would recommend this to people at the beginning of their trip, rather than at the end. When I travel, the first thing I try to do when I get to my destination is soak in a tub. For some reason, the soaking helps undo a lot of the dehydration caused by flying, and you don't feel as sluggish from the trip. Give it a try.
After checking in at their opulent lobby, you can head into the locker room to change and be briefed on the bath area. Their big thing in this spa is "the art of bathing," so there are several water features you can try all at once (hopefully I can remember all the ones I tried) before your actual massage or facial — all complimentary as part of your spa treatment. There's a huge, warm jacuzzi in the main area, which I thought was kind of cool if you're in a group and wanted to talk story. Adjacent to that is a cold plunge, which is supposed to be good for circulation after the warm soak. Well, it's something to get used to, that's for sure! I could only handle a plunge up to my knees.
They also have a steam room and some showers to rinse your skin before any of the bath treatments. At some point, one of the attendants will call you into one of the rooms, and you get a gentle, all-over honey/mango exfoliation treatment.
There's a second bath area, one where the hot tub is, like, 104 degrees. I skipped that one, although the woman sitting in it looked very relaxed. It also had a cold plunge, which must really get you circulating!
Next to that is the area that I really wanted to try: The Spa Grande Terme Hawaii salt baths. (Photo courtesy of the Grand Wailea)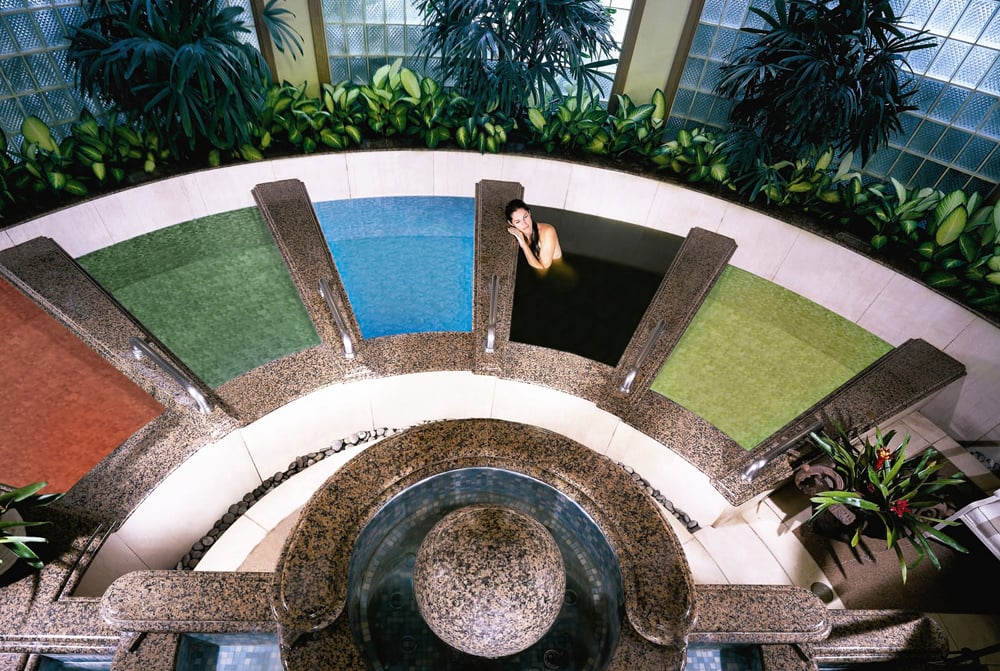 There are five small tubs, each enhanced with sea salt harvested from Molokai (yes, there really is a salt farm on Molokai) blended with minerals, herbs, fruits and spices. It's too long to describe the healing properties of each salt, but I can at least list them: Hawai'i, with Kilauea black salt and vanilla orchid; Lana'i, with green papaya salt and golden pineapple; O'ahu, with bamboo green salt and spirulina; Maui, with Wailea blue salt and coconut nectar; and Kaua'i, with lava red salt and tropical guava.
In between each soaking, they require you to go into a special shower to get all the previous salt essence off. So I go into this shower booth, select my temperature, and — whoosh! — strong jets come at me from every direction. You'll definitely get all the salt off in the shower!
But, I digress. If you do nothing else in the bath area, at least try a soak in the salt baths. They all smell great and because the tub is full of salt, it's relaxing to just let your body float.
In that same area — which I didn't have time to try — they have cascading waterfall showers that are supposed to give the sensation of a massage. Maybe next time.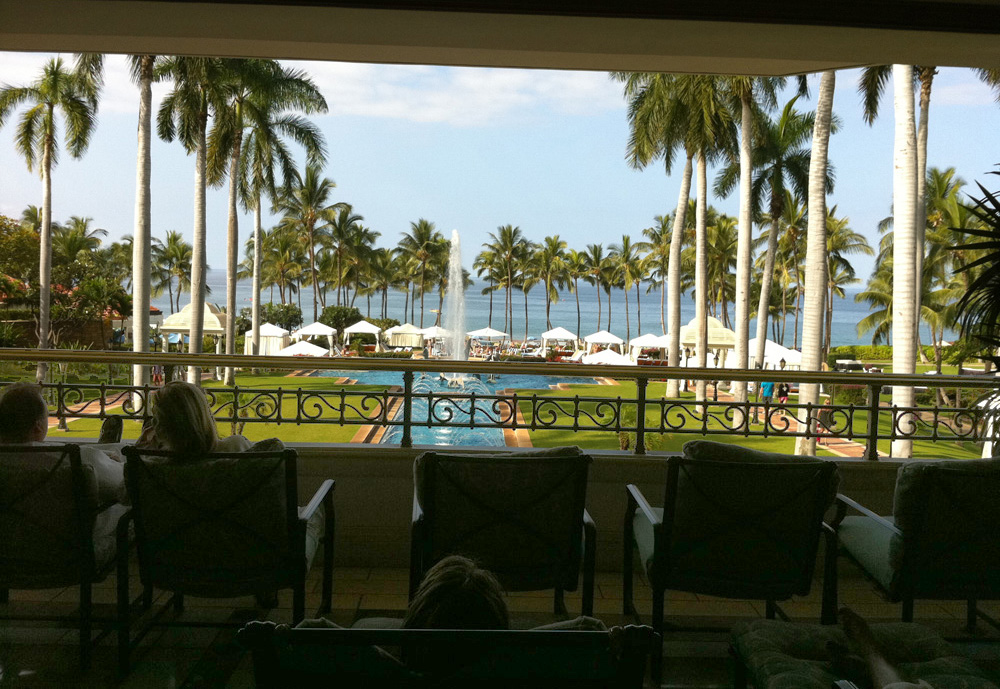 Okay, I snuck my phone into the area for this one. When it's time for your treatment, you dry off and the attendants usher you upstairs to wait for your therapist. Check out this view! That's relaxing enough.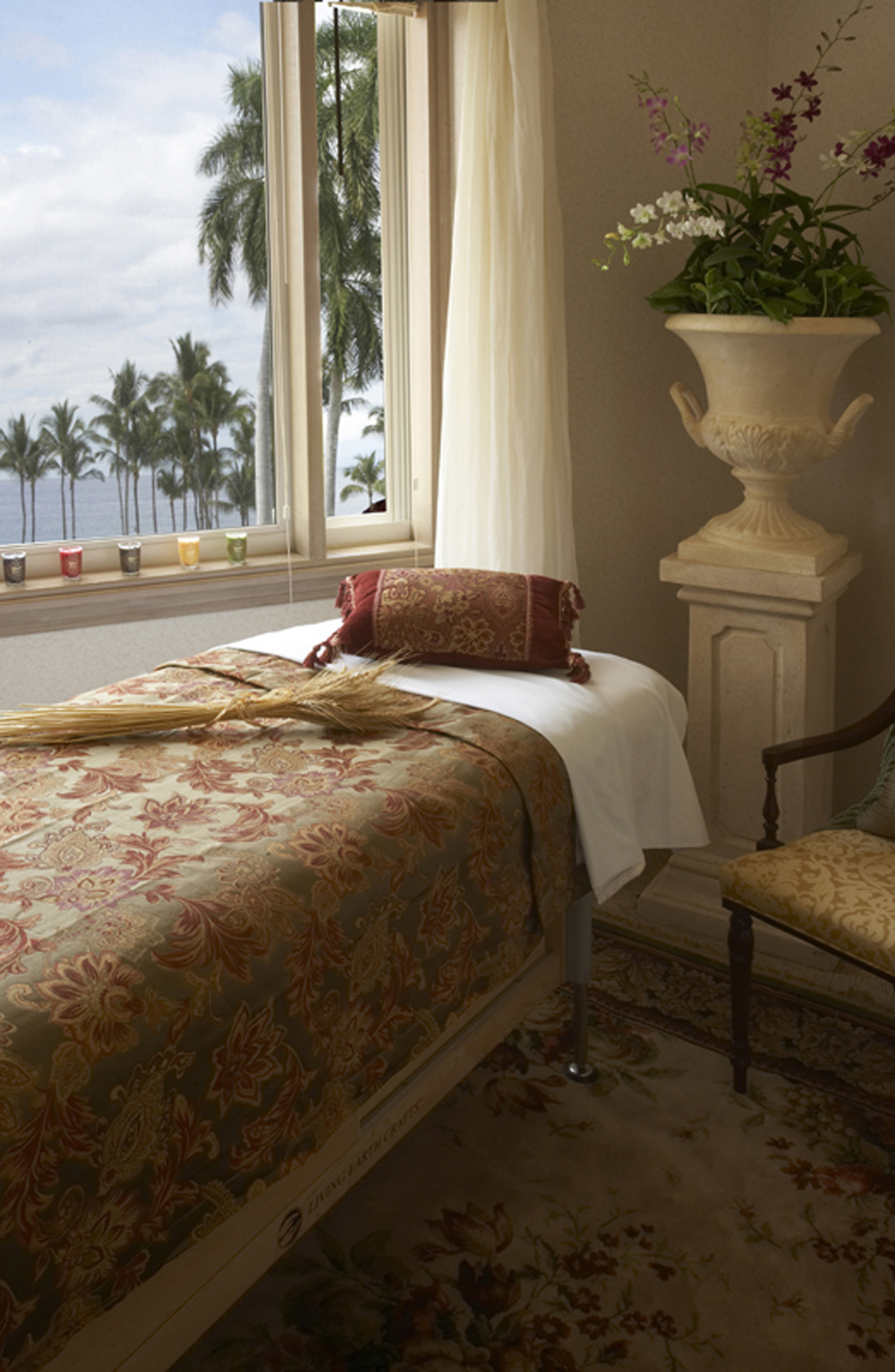 Anyway, I also don't usually talk about most massages since many are often the same. But the Pala'au Journey massage, which they are apparently known for, was worth writing home about.
It's a full-body, 80-minute lomilomi massage, plus a cocoon (or is it a wrap?) with scalp and foot treatments using healing plants from around Hawaii. It was, quite frankly, the best massage I've gotten in my life. It was so relaxing, I even fell asleep a little toward the end. I know this because I woke myself up with my snoring.
Anyway, I should warn you that if you sign up for this treatment, try not to have any products in your hair and leave time to take a good shower afterward. When they say "scalp treatment," you do get a very thorough scalp massage, but it leaves essential oils in your hair and you'll need to re-style afterward. I'm not saying to skip the treatment, because it was amazing. I'm just saying you need to leave time to re-do your hair. That being said, getting an appointment first thing in the morning or as the last thing that day is probably the most ideal time.
Would I do it again? Absolutely. I'd probably leave more time to enjoy the baths next time. And hopefully the massage therapist won't remember me as The Snorer if I see her.